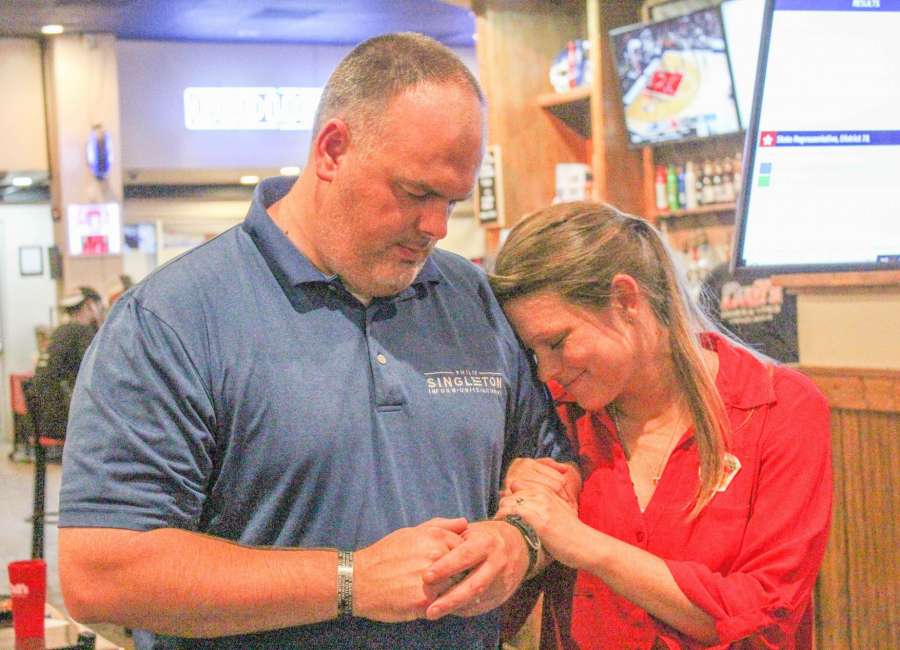 Philip Singleton won a substantial victory over Marcy Westmoreland Sakrison in Tuesday night's runoff to become the new representative for District 71 in the Georgia House of Representatives.

Singleton had 2,558 votes, 58.86 percent, to Sakrison's 1,788 votes, 41.14 percent.
There were a total of 4,361 votes cast, with 15 write-in votes, a mere 9.34 percent turnout. There are 46,711 registered voters in District 71, which covers most of northern and eastern Coweta County and a sliver of Fayette.
Singleton and Sakrison were the top two vote-getters in the Sept. 3 special election.
"We're just honored to have the trust of the people of Coweta and Fayette counties," Singleton said Tuesday night. "It's obvious that the negative campaign tactics we've seen in this race don't work," he said.
"The good news is we can put all that behind us, and we can work on uniting our county and promoting strong conservative Republican values in the legislature."
"There was a tremendous amount of slander and negative campaigning used by the opposition," Singleton said, referencing four campaign mailers and several Facebook posts by his opponent.
He was asked about negative and slanderous messages put out by own supporters, including several social media posts and text messages accusing Sakrison of wanting to bring MARTA to Coweta.
There was also a mysterious robocall the night before the Sept. 3 special election, claiming to be from a pro-MARTA organization and asking people to vote for Sakrison.
"I'm talking about campaigns, not campaign supporters," Singleton said. "We made several comments to campaign supporters to make sure everyone stayed on message."
Singleton was elected to fill the unexpired term of Rep. David Stover, who resigned in June for family reasons.
The unexpired term ends in 2020, and qualifying for the 2020 election will be held in March, with the primary held May 19.