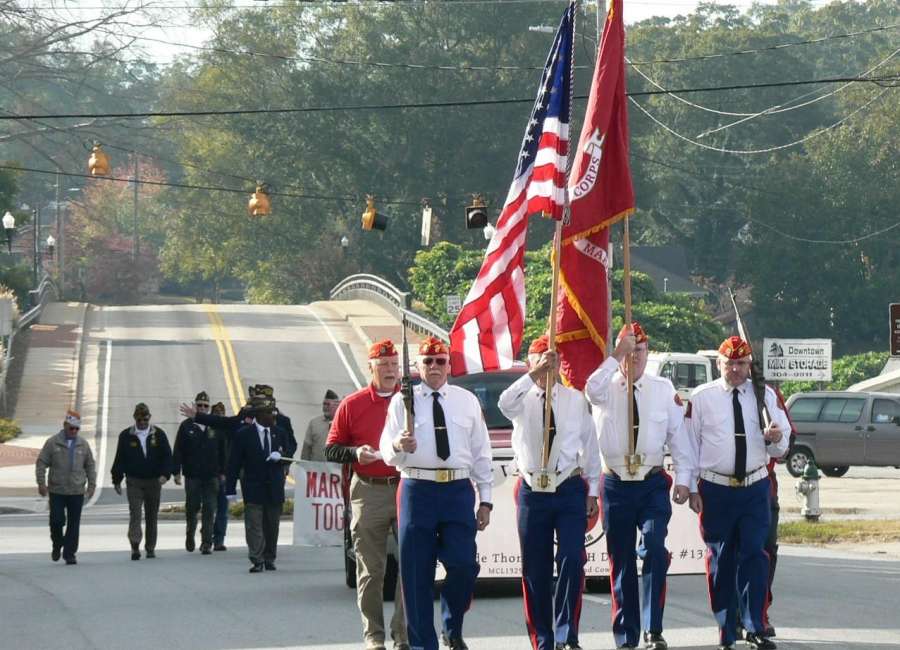 The annual Veterans Day parade will be held in Newnan Nov. 9 at 10 a.m.
The parade will begin at the Newnan City Hall and will conclude at Veterans Memorial Plaza.
Nathan Thompson has coordinated the parade every year since 2014 to honor his family's military history.
"I have a lot of history of veterans in my family and friends," he said.
According to Thompson, his uncle was almost killed while serving in the Vietnam War. His grandfather served in Vietnam as well, and his father served in the military after 9/11.
Thompson said he also has multiple friends currently serving in the military.
Participation in the parade is free and open to the public, said Thompson. Anyone who is a part of the parade can join in with a float or as a walker.
According to Thompson, the floats may feature patriotic imagery but cannot advocate for any political candidates.
"Normally people put what their organization is and then something patriotic," he said. "The only stipulation is that they cannot campaign for anybody whatsoever."
Participants in the parade will meet at the Newnan City Hall at 9 a.m. for a meet and greet, the parade's lineup will begin at 9:45 and the parade will begin at 10 a.m.
To participate in the parade, contact Nathan Thompson at newnanvetdayparade@gmail.com .