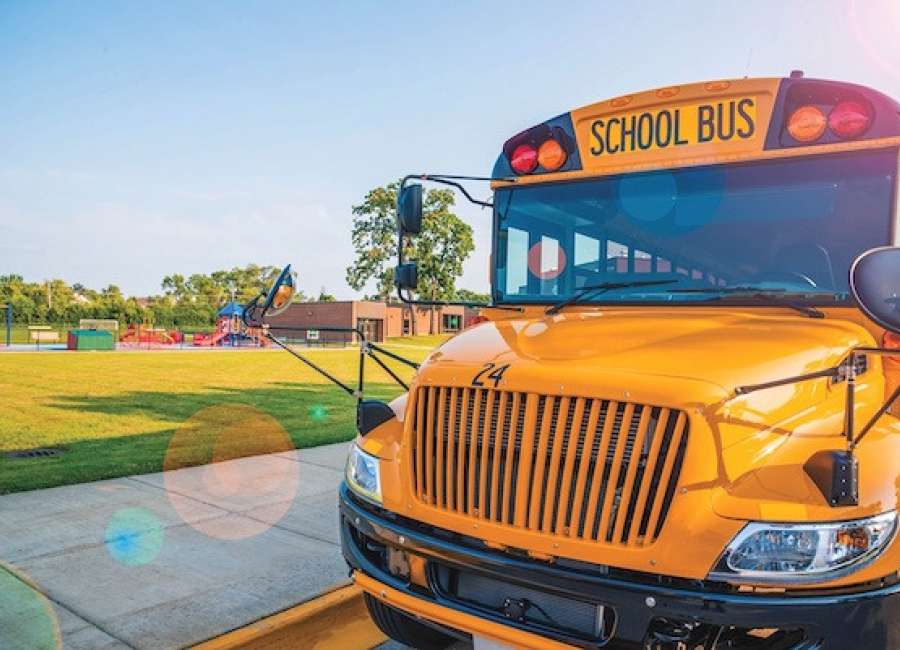 Georgia Commute Schools is underscoring the importance of school bus safety as part of this year's National School Bus Safety Week, celebrated the third week in October.
Georgia Commute Schools is partnering with schools to educate parents, students, teachers, motorists, school bus drivers, school administrators, community partners and other organizations on ways to be safe both on and off the school bus.
The theme of this year's National School Bus Safety Week is "#MySchoolBusIsSuperSafe," which focuses specifically on the school bus as being the safest mode of travel taken to and from school.
According to the National Highway Traffic Safety Administration, a single school bus carries the equivalent of 36 cars and makes students 70 times more likely to get to school safely than other travel options.
"Georgia Commute Schools' mission is to promote clean commuting to and from school by riding the bus, carpooling, taking transit, walking and biking," said Rosalind Tucker, Managing Director of Georgia Commute Options.
"By exercising one or more of these options, students and parents help to decrease traffic congestion and improve the air quality around schools," she continued. "Children are commuters too, and it's important to make sure they're arriving to and from school safely as they help to reduce traffic congestion in Atlanta."
To continue to make traveling by bus safe for students, keep these school bus safety laws in mind:
Give them room. Coweta County Sheriff's Office Lt. Jason Wood said many school bus crashes happen because people are following too closely.
Respect the stop arm. In most cases, all drivers are required to stop when meeting or overtaking a stopped school bus that has its red lights flashing and its stop arm extended when loading or unloading passengers.
The only exception to this rule is when highways are separated in the center by a dirt, grass or concrete median. In this situation, only vehicles following or traveling alongside a school bus in the same direction must stop, according to Wood.
If there is a median, such as a turning lane, that is not dirt, grass or concrete, both sides of the road have to stop for the school bus. Wood said stopping for school buses is strictly enforced by the Coweta County Sheriff's Office.
Slow down in school zones. Areas around schools will have slower speed limits to allow cars dropping off or picking up students to do so safely. All school zones have posted signs with flashing yellow lights that show the speed limit and what time of day to abide by it.
Practice patience. Keep in mind that school buses stop frequently when picking up kids in the morning or dropping them off in the afternoon. School buses also have to stop at railroad crossings to check for trains. If you are going to be on the road when school buses are, make sure you leave in enough time if you get stopped behind a bus.
"Pack your patience, if you need to be somewhere in a hurry, leave earlier," Wood said.