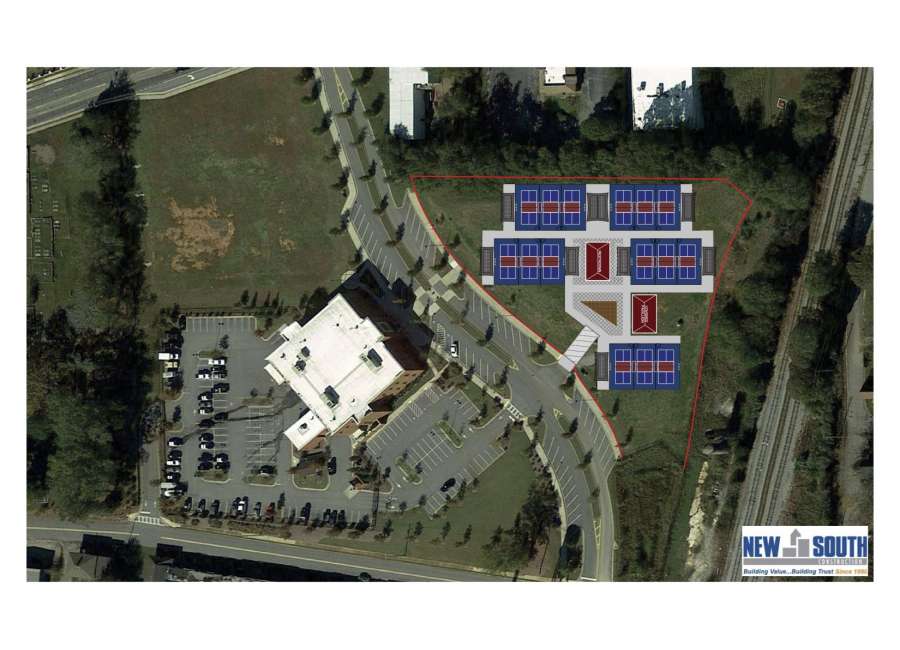 Local pickleball enthusiasts scored a major win as the Newnan City Council approved to move forward with an RFP (Request for Proposal) for the construction of 15 pickleball courts inside the city limits.
If you haven't heard of pickleball, chances are you will soon. It's the fastest growing sport in the U.S. and currently played in more than 15 other countries.
Since its introduction in Coweta County in 2015, more than 100 regular players now play in several facilities around the county – all privately owned.
USAPA (United States of America Pickleball Association) Ambassador Billy Perkins hopes the new complex will change that and bring even more enthusiasts into the fold.
"There's not an opportunity for women to learn this sport unless that have the means to play at a private facility," he said.
Originally, the city-owned property behind Lowe's was considered for the project, but was deemed too expensive due to a lack of existing infrastructure. The new proposed location in front of the Public Safety Complex seems like a better fit, according to City Manager Cleatus Phillips.
The proposal calls for 15 courts, lit with LED lighting, bleachers, shade pavilion, restrooms and concession areas. With its proximity to the police department, the concern for sewer and water needs are now addressed.
Funding for the project will come from the 2019 SPLOST, which allocated $7 million for recreation, including the renovations of C.J. Smith Park and Pickett Field. The remainder from those two projects will fund the proposed court. No cost has been determined yet as the project is prepared to undergo the RFP process.
Perkins said the addition of the courts in Newnan will be unique for the region. While other areas have similar courts, including Spalding and Opelika, their facilities are located outside of the town. With close proximity to downtown Newnan, C.J. Smith Park and the terminus point for the LINC, Perkins thinks this project is a "grand-slam" for the community.