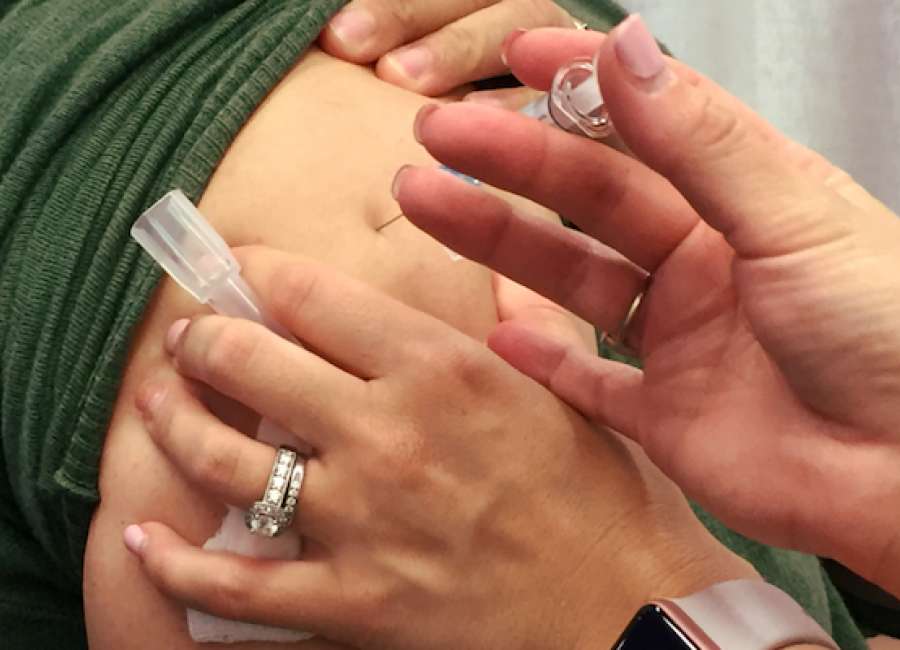 Although many associate the flu with colder winter months, flu season officially begins at the start of October.
The Department of Public Health collects data on flu levels starting Oct. 1 until the end of May, according to Hayla Folden of District 4 Public Health.
She said there have already been recorded cases of flu in Georgia this fall. Folden said it's important to start getting vaccinated for the flu as soon as it's available.
"When it's hot in October, many aren't inclined to get their flu shot even if the flu threat is still there," Folden said.
Folden said to try to get your shot before Dec. 1, to protect yourself during the holidays when many are traveling and visiting family. It takes two weeks for the vaccine to take full effect after receiving it.
The CDC recommends everyone over the age of six months get a flu vaccine every season by the end of October.
Folden said it is hard to predict the cycle of the flu, and how severe the season will be. She always recommends being vaccinated due to the uncertainty of what strains will be the worst, and when flu activity will spike.
Although many believe the flu shot will give you the flu, that is not the case, according to the CDC. The vaccines are either made with flu viruses that have been 'inactivated' (killed) and therefore are not infectious, or using only a single gene from a flu virus (as opposed to the full virus) to produce an immune response without causing infection.
It is possible to have a mild reaction to the vaccine, and the most common side effects are soreness, redness, tenderness or swelling where the shot was given. Low-grade fever, headache and muscle aches also may occur. If these reactions occur, they usually begin soon after the shot and last 1-2 days.
Most pharmacies and doctor's offices give flu shots, and many types of insurance will cover all or some of the cost. If not, most shots are around $25, according to Folden.
The CDC has a vaccine finder search engine where you can find locations to get a flu shot near you at www.vaccinefinder.org.
For more information about the flu and last year's flu statistics, see today's NTH Health section.