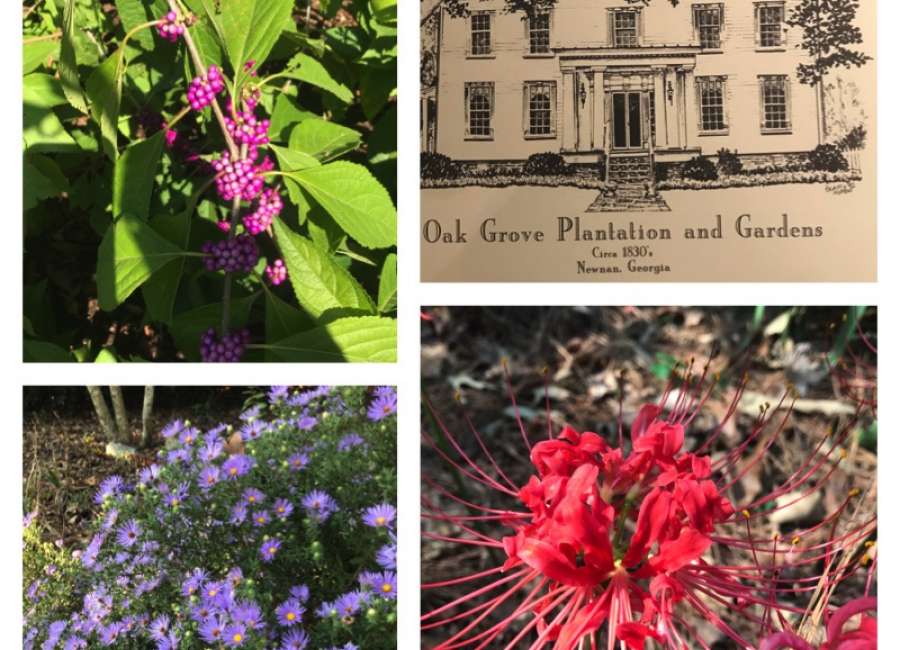 The gardens at Oak Grove will open for the annual fall tour Saturday from 10 a.m. to 2 p.m.
This year's tour is free, with a buy-one, get-one plant sale to benefit the Kairos Exchange, a nonprofit ministry started by Oak Grove owners Liz and George Tedder.
Because of the current drought and heat, the five-acres of gardens are not in their usual fall glory. However, the garden is currently an excellent example of plants that can handle drought condition, and visitors can learn a lot about resilient plants, said Liz Tedder, creator of the gardens. Tedder said they have used this summer as a time of rethinking and rebuilding the award-winning gardens, which have been featured in magazines, books, and regional tours.
Potted plants, propagated from the gardens, will be buy one, get one free for items of the same price, Tedder said. Plants available at the sale will include tuberoses, variegated cannas, formosa lilies, columbine, American wisteria, pearl bushes, anise, Japanese maple, callicarpa (beauty berry), asters, and tectorum iris, among others. Oak Grove is located at 4537 U.S. Hwy. 29, Newnan, just north of Hwy. 154.