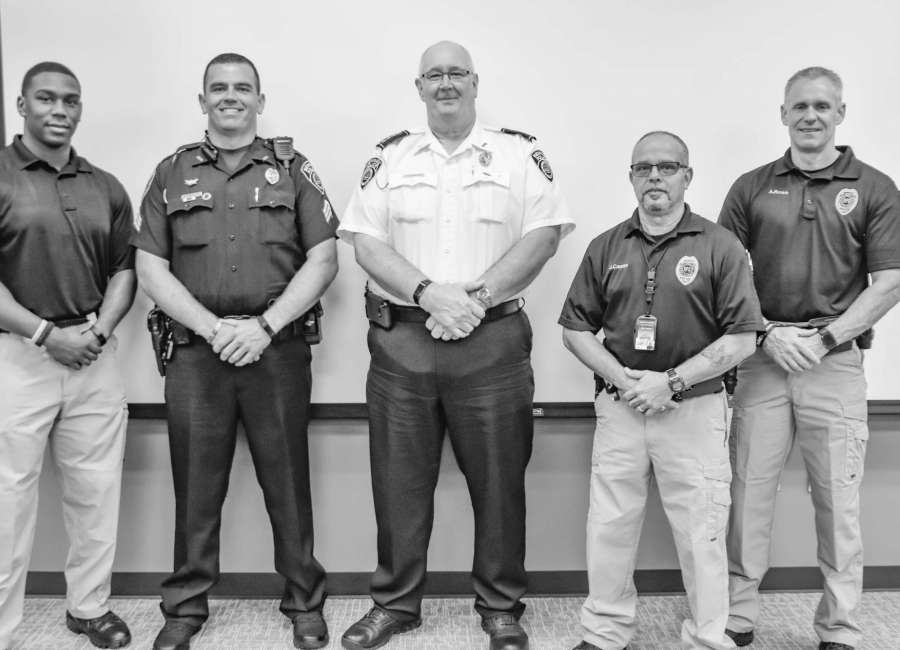 Four members of the Newnan Police Department were recently recognized for their success in the department's new rowing program.
Those who scored in the 90th percentile and above were presented with a ribbon to wear on their uniform.
Every member of the police department scored above the minimum standard, according to Chief Douglas "Buster" Meadows.
From left are, Alex McGhee, Van Meadows, Chief Meadows, Joey Castro and Adam Rowe.