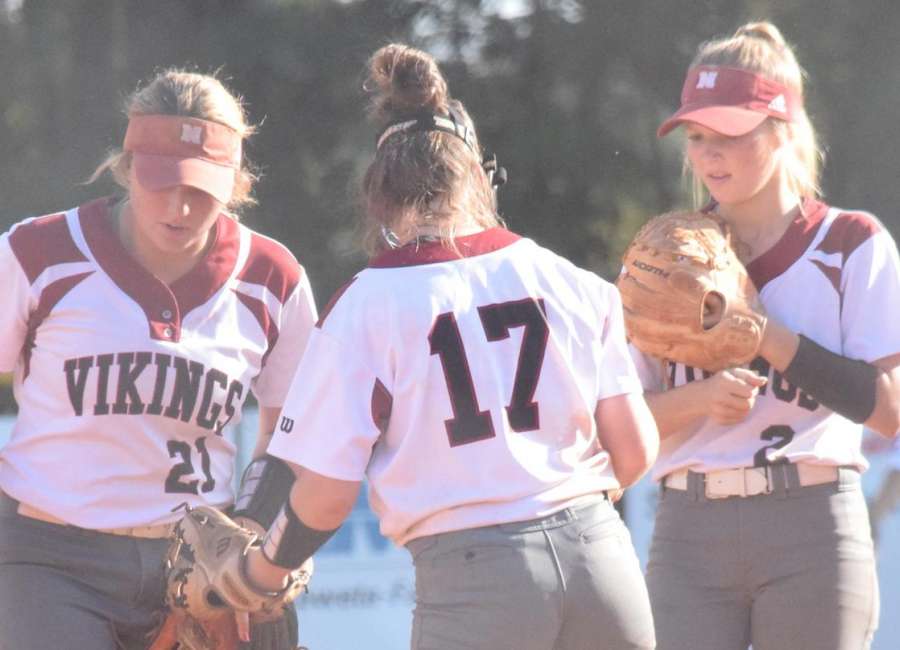 The Northgate Lady Vikings softball team punched its ticket to the Class 6A Sweet 16 Tuesday with a sweep of visiting Alpharetta in the first round of the tournament.
Northgate has played stingy defense over the last week and it continued at home as the Lady Vikings rolled to a 7-0 victory in game one and a 10-2 victory in the second contest to advance to next week's second round.
A week ago, the Lady Vikings won their region tournament with three straight shutouts coming from the arm of sophomore pitcher Olivia Cato who in the process struckout 35 batters.
The stellar defense and pitching continued to open the state tournament with Cato getting another shutout and striking out 12 en route to the 7-0 victory and Madison Lumpp striking out six and leading the Lady Vikings to the second-game clincher.
"It is always good to get that first series behind us," Northgate head coach Lisa Skelton said. "There are still some things we need to work on for the next series. Tonight, we are going to enjoy the wins and get ready to go back to work."
In the first game, Cato allowed just one hit as part of her masterpiece.
Northgate finished with 11 hits in the first-game victory and scored three runs in the second and four runs in the fifth.
Natalie Heath belted a two-run homer and drove in two runs to pace the offense in the first game. Carlie Chastain also had two RBIs. Ashley Kent and Francesca Lumpp had two hits.
With Northgate batting first in the second game, the Lady Vikings jumped out to an 8-0 lead through four innings before surrendering its first runs in more than a week as Alpharetta pushed a run across in the fourth and fifth.
The Lady Vikings closed out the scoring with two runs in the six and kept Alpharetta off the scoreboard in the bottom of the inning to end the game by the mercy rule.
Hannah Smith, Alissa Bolinger and Sarah Turi all drove in three RBIs to pace the game two offense.
Gwen Holbrook also had an RBI.
Northgate advances to play the winner of the Coffee County-Greenbrier series next week at the Sweet 16. Those two teams split their two games to open the series and will decide who moves on with a third-game Wednesday.