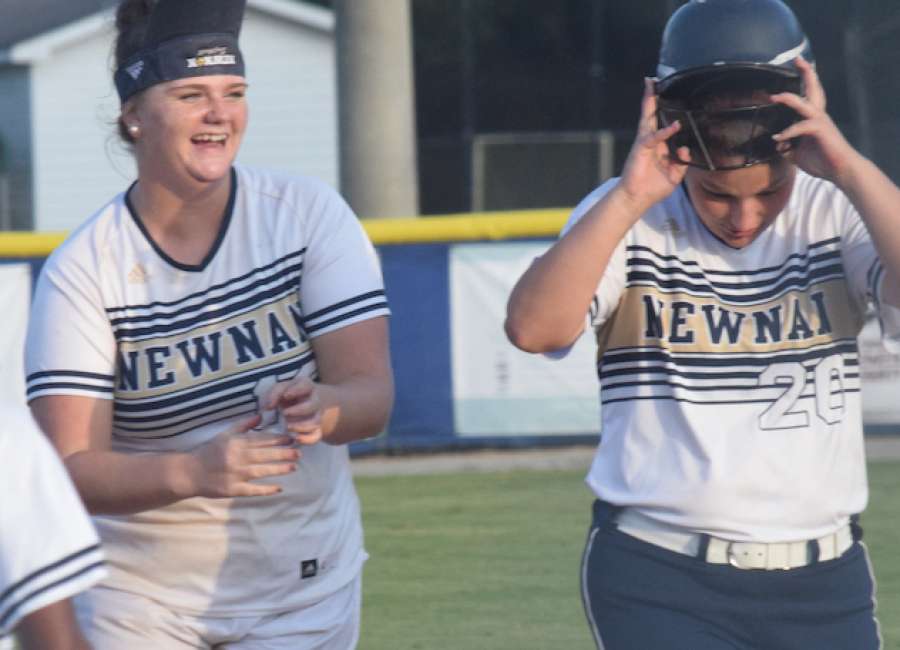 There was plenty of drama in Wednesday's first round doubleheader between Newnan and Lassister as the two teams split the Class 7A softball state opener with a pair of walk-off, seventh-inning runs.
With Newnan's 3-2 win and Lassister's 9-8 decision, the two teams will meet in a one-game winner take all Thursday for the right to advance to next week's Sweet 16.
In the first game, both teams scored a run in the first with Newnan taking a 2-1 lead with a run in the bottom of the third.
Alex Williams had a solo homer in the first inning when she lined a shot to right field that bounced off the fielder's glove and over the fence.
K.K. Madrey hit a ball down the first base line and turned it into a triple before scoring the second run of the game.
After Williams reached base in the bottom of the seventh, Lily Meuninick gave the Lady Cougars the victory with an RBI single.
Newnan won the game despite leaving seven runs on base.
Ansley Houston won the game finishing with two strikeouts.
Meuninick finished the game with three hits.
In the second game, Newnan grabbed a 6-2 lead early, scoring four times in the first and twice in the third before the Lady Trojans clawed away at the lead.
With Newnan clinging to an 8-7 lead in the fifth, the Lady Trojans, who were batting last in the second game, tied the contest with a run in the bottom of the inning.
Lassiter put the game away in the bottom of the seventh.
Reagen London's grand slam in the top of the first helped spark the Lady Cougars' early offense.
Wiliams and Houston each had two RBIs for the Lady Cougars in the second game.
Like in the first game, Houston had two strikeouts in the nightcap.