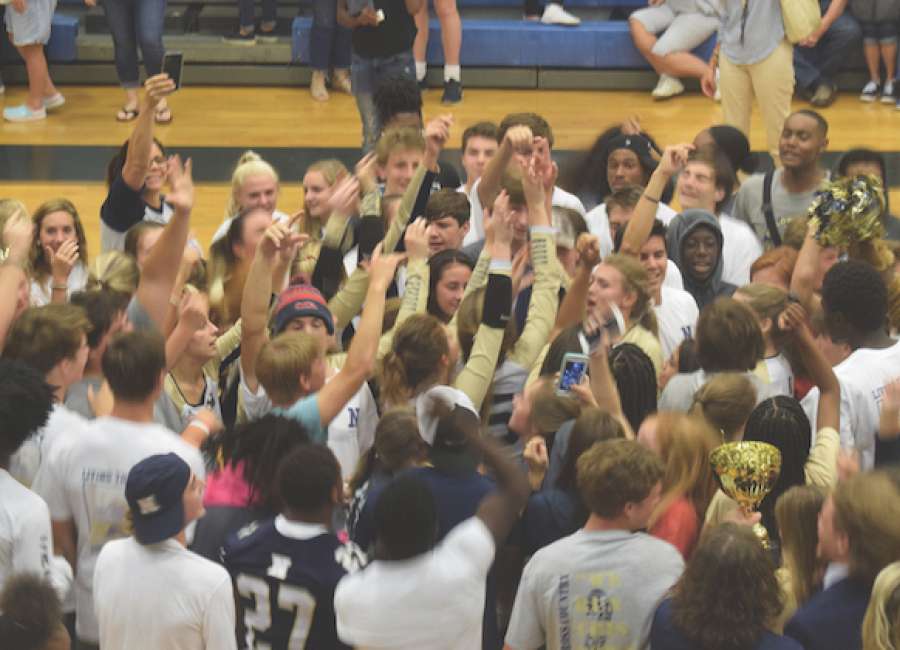 Whenever the Newnan and East Coweta volleyball teams get together, there are a couple things that are certain —it's going to be loud and it's going to be competitive.
Thursday night in the Region 2 7A Final neither team disappointed as the volleyball play lived up to its billing.
Both teams took turns with the momentum before Newnan finally prevailed in the fifth and final set, winning the match (25-17,13-25, 19-25, 25-17 and 15-11).
Newnan and East Coweta both advanced to the state tournament, which starts in about 10 days.
The Lady Cougars will enter as the No. 1 seed out of the region, while East Coweta goes in as the No. 2 seed.
The way Newnan started the first set , it looked like they were going to dominate.
At one stage of the first set, Newnan increased the lead to 22-7.
The Lady Cougars benefitted with points from Mary Beth Headley and Bella Boston. Libero Caroline Darracott contributed with several digs to keep points alive.
The Lady Indians made an impressive run late in the first set cutting the gap to 24-17 at one stretch. As part of the comeback effort, Grace McGill and Maddie Stewart had kills. Sadie Buckalew had an ace.
Josie Buckalew contributed three of the final points for the Lady Indians in the first set.
Although the Lady Indians first-set comeback fell short, they seized the momentum and captured the next two sets.
Stewart again had a couple key winners for the Lady Indians in the second set and Gabby Lloyd had an ace
East Coweta tool its biggest lead of the set at 21-11, and held off Newnan's late comeback attempt.
In the third set, the match was tied six times, including the final time at 9-9 before East Coweta gave up the lead to Newnan before putting together a comeback to win the match.
Newnan lead 17-13, but couldn't close out the set as East Coweta went on and 11-2 run.
The Lady Cougars forced the fifth and final set with some powerful play midway through the fourth set of the match.
With the game tied at 10-all, Newnan went on a 6-0 run to lead 16-10 before closing out the match and sending it to the fifth and deciding set.
Neither teams wanted to surrender the momentum in the final set.
Although Newnan went up 6-3, East Coweta stormed back and forced several ties.
The last at 9-9.