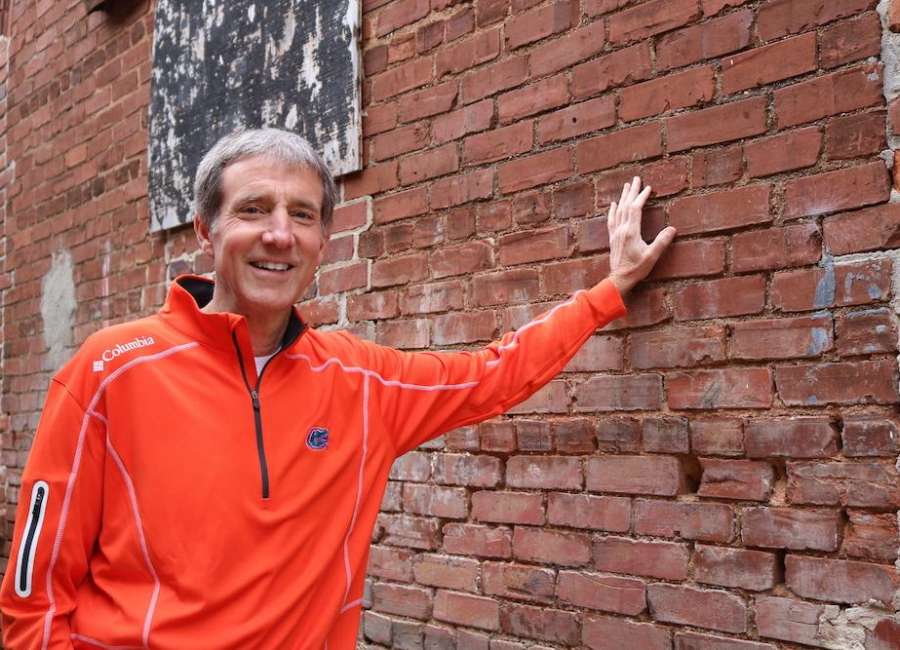 1. Central Florida: 'Last week we get embarrassed at Pittsburgh, and this week not only did we lose to Cincinnati but our streak of 31 games with 30 points or more came to an end. We will NOT be taking this matter lightly.'
Top 25 Poll: 'Don't go away mad, Golden Knights; just go away.'
2. In a news conference during the week President Trump had this to say to the President of Finland when the latter mentioned the construction of a plant for building something I can't remember because I wasn't really listening: 'You don't lose when you go to Tennessee.' Trump may as well have been talking to the Georgia Bulldogs. Dawgs – 43, Vols -14.
3. Arizona bettered Colorado 35 – 30 in a huge conference game, immediately putting the Wildcats on top of whatever conference it is that they're in. (Big-12? Pac-12? Doesn't matter.)
4. Kansas – 7, Oklahoma – 0. OK, so that was only a first-quarter score, but it was fun while it lasted. After that, the script went according to plan and the Sooners prevailed 45 – 20. The Jayhawks can find a little solace in putting Oklahoma into a fourth-and-goal situation from the FIFTY-YARD LINE just before halftime.
5. Michigan – 10, Iowa – 3. This may have very well been the most boring game in the entire history of college football. This just in: Nebraska – 13, Northwestern – 10.
6. Best game of the weekend that hardly anyone saw: SMU coming back from 21 points down in the 4th quarter and beating Tulsa in three overtimes, 43 – 37. The Mustangs are now 6-0 and have a realistic chance of running the table, putting them in position to be this year's edition of UCF (the undefeated wallflower not invited to the big dance). Boise State is 5-0; expect to hear from them as well. Best game of the weekend that hardly anyone cared about: Louisville – 41, Boston College – 39.
7. Big bad Notre Dame beat up on Bowling Green 52 – 0. It's not too early to remind everyone what we learned a few weeks ago: the Irish are not ready for prime time. If they keep winning how about pitting them against an undefeated SMU or Boise State squad in the Poulan Weed-Eater Independence Bowl, with the winner earning the #10 position in the final rankings. Sorry, but that's the best we can offer.
8. #10 Florida – 24, #7 Auburn – 13. A few observations from the only game of the weekend that pitted two Top 10 teams against one another: (a) the Gators were led to victory by a one-legged backup quarterback and a rather stout defense, (b) the Tigers quarterback (Bo Nix) earned a new nickname (Bo Pix) by throwing three critical interceptions, and (c) regardless of what the polls say, both teams were highly overrated heading into this contest. Yes, the same polls that had a dominant and undefeated Penn State ranked 12th and Iowa at 14th (Remember them? They were the team with only three points against Michigan.). The Gators will be put to the test next week when they travel to Baton Rouge and match up their 9.5-points allowed per game defense against LSU's 55-points per game offense.
9. Ohio State wore jet-black uniforms in support of their 'Fear the Darkness' theme in an effort to reverse their recent misfortunes against Michigan State. It worked out well; Buckeyes – 34, Spartans – 10. It's rumored OSU is now considering adopting another theme for its season-ending rivalry game against Michigan. Under consideration: 'Fear the (Buckeye QB Justin) Fields,' 'Michigan, you really BLUE it this year' and 'Tippecanoe and Tyler, Too.'
10. Is anyone else besides me tiring of all the 40, 50 and 60 point wins that have been so rampart in the first half of the season? What's happened to good defense, close games and final scores that leave us with the satisfaction of knowing we've just seen a good game, something along the lines of 27 – 24? (I wasn't specifically talking about you in reference to that score, Central Florida. Then again, I could have been.)
Also, it's time for the SEC to look at dissolving the existing east and west alignments. When Auburn and Florida played this weekend it was the first time they'd met since 2011. SEC basketball opted out of the alignment a few years ago and it's worked out just fine. I suggest SEC football do the same, and while they're at it add another conference game (9 instead of the current 8) to the schedule. LSU - Georgia has a lot more appeal than LSU and, for example, Bowling Green. No doubt it would also reduce the number of those 40, 50 and 60-point blowouts (discounting Vanderbilt scores, of course).
The Rocky Bottom Award this week goes to Georgia Tech, dropping to a record of 1-4 after a 38-22 home loss to North Carolina. Meanwhile, Georgia State improved to 3-2 after a 52 – 38 victory over Arkansas State, solidifying their spot as the best college football team in Atlanta. While we're at it, let's throw the Atlanta Falcons into the mix and just call the Panthers the best football team PERIOD in Atlanta. What do you say, Arthur 'Firing' Blank(s)?
Scott Ludwig lives, runs and writes in Senoia. His latest book, "Southern Charm" is a collection of his first 101 columns for The Newnan Times-Herald. He can be reached at magicludwig1@gmail.com .