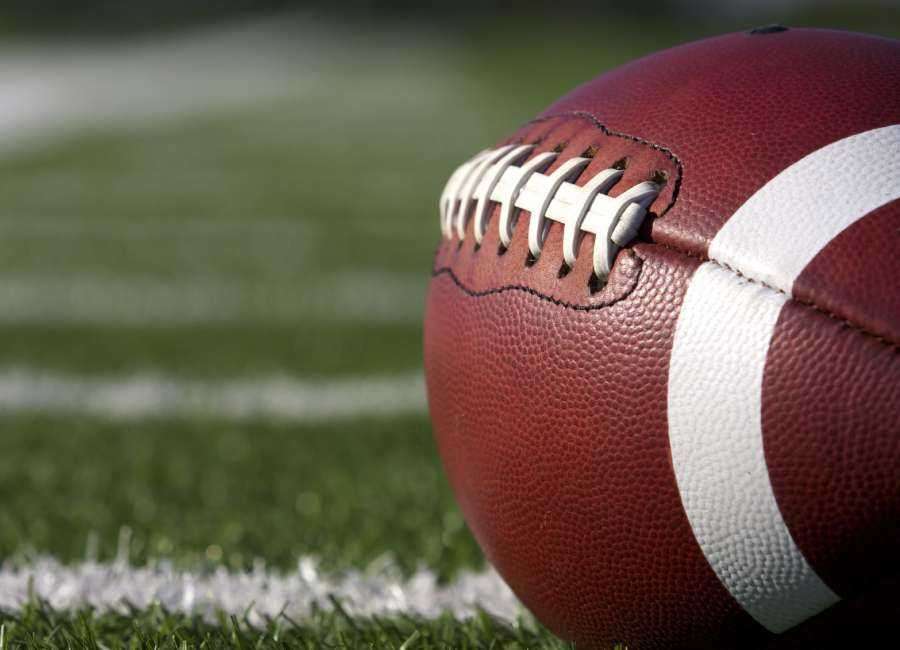 East Coweta Indians (1-3) at McEachern Indians (4-0)
Friday, 7:30 p.m. in Powder Springs
Coaches: East Coweta—John Small (15 seasons, three at East Coweta, 78-78). McEachern—Franklin Stephens (13 seasons, first at McEachern, 137-26).
Series Record: McEachern leads 3-0.
Last Meeting: (2018): McEachern 53, East Coweta 10.
Last Week: East Coweta was off. McEachern beat Collins Hill 30-14.
East Coweta Quick Hits: Two weeks ago, all the pieces came together for the Indians as they rolled to a convincing 42-23 victory over North Cobb for their first victory over the year. Jayland Rivers rushed for 153 yards and a touchdown in what was his most productive game of the season so far. Amaryon Moss continues to be the team's most productive receiver heading into this week's fifth game of the season.
Chase Lewis leads the defensive effort for the Indians with 39 tackles, including 13 against North Cobb. Devin Holmes has 27 tackles and Dylan Spelios 26.
McEachern Quick Hits: There's been a changing of the guard at McEachern as Kyle Hockman took his coaching talents to New Hampstead in Savannah after spending 11 seasons at McEachern and guiding the team to a 103-32 record. New coach Franklin Stephens hasn't missed a beat, getting his team off to a 4-0 record. McEachern is rolling up 340 yards per game and has outscored opponents 153-31.
Quarterback Carlos Del Rio has thrown for 652 yards and 7 TDs. Ten different players have carried the football for McEachern, with Jordan Simmons leading the way with 216 yards and six touchdowns. Three players also have gone into double digits in receiving through the first four games.
DaCari Collins has leads the way with 15 catches for 265 yards and five TDs. Javon Baker has 12 catches for 195 yards and two TDs. Simmons has also proven to be a threat catching the ball, hauling in 10 catches for 153 yards. Hassan Borders is the team's leading tackler with 17, including one sack.
Northgate Vikings (0-5, 0-3 Region 5 6A) at Alexander Cougars (2-2, 1-1)
Friday, 7:30 p.m. Douglas County
Coaches: Northgate—Mike McDonald (13 seasons, second at Northgate, 81-62). Alexander—Mathew Combs (10 seasons, 53-49).
Series Record: Northgate leads 8-3.
Last Meeting: (2018): Northgate 24, Alexander 20.
Last Week: Northgate lost to South Paulding 49-0. Alexander beat New Manchester 27-7.
Northgate Quick Hits: The Vikings come into the game searching for a way to find some offensive firepower. The Vikings have been outscored 158-16 through their first five games of the season. Northgate has been shutout three of its last four games.
Alexander Quick Hits: Alexander has outscored its first four opponents 109-95. The Cougars are averaging 200 yards per game through the air and 96 yards on the ground.
Quarterback Blake Hembree has thrown for 840 yards and eight touchdowns with two interceptions. Cooper Abernathy has turned into Hembree's favorite target with 18 catches, including two for TDs. Bryson Irby has 16 catches and a TD. He is also showing production out of the backfield with 342 yards and four TDs. Wesley Smith leads the team with 53 tackles, including 13.3 per game with one caused fumble.
Heritage Hawks (4-1) at Brookwood Academy Warriors (3-2).
Friday, 7:30 p.m. in Thomasville
Coaches: Heritage—Micah Alba (Three seasons, 20-8). Brookwood Academy—Shane Boggs (13 seasons 88-58).
Series Record: Tied 2-2
Last Meeting: (2018): Heritage 21, Brookwood 20.
Last Week: Heritage beat Southland 22-6. Brookwood beat Loganville Christian 13-10.
Heritage Quick Hits: The Hawks have used a combination of high-powered offense and stingy defense to outscore their opponents 169-28 in meetings with GISA teams. Three of the Hawks' four victories have come in the form of a shutout as they have kept Flint River (48-0), Creekside (43-0) and Deerfield (35-0) out of the end zone.
In last week's victory, the Hawks finished with 198 yards and held Southland to 58. Branch Burns passed and ran for a TD.
Andrew Rich finished with 65 yards and a rushing score and Brandon Scruggs caught Burns 35-yard pass. Hershall Smith led the way with 10 tackles.
Brookwood Academy Quick Hits: The Warriors have been outscored 80-77. The Warriors are riding a two-game winning streak heading into Friday night's game. They snapped a two-game losing streak after falling to Lafayette from Mayo, Florida 38-0 and Terrell Academy 19-15. Brookwood opened the season with a 14-7 win over Westwood.
Trinity Christian Lions (4-1, 2-1 Region 51-A) at Strong Rock Christian Patriots (2-3, 1-1).
Friday, 7:30 P.M. Locust Grove
Coaches: Trinity Christian—Kenny Dallas (14 seasons, third at Trinity, 111-49). Strong Rock Christian—Tommy Webb (18 seasons, six at Strong Rock 66-113).
Series Record: Trinity leads 1-0,
Last Meeting (2018): Trinity 42, Strong Rock 0:
Last Week: Trinity lost to Eagle's Landing Christian 56-10. Strong Rock beat Our Lady of Mercy.
Trinity Christian Quick Hits: The Lions come into the contest trying to shake off last week's first loss of the season when they fell to Class A private school powerhouse ECLA 55-10. The Lions come into the game putting up 180 yards per contest through the air and 65.6 on the ground.
Quarterback David Dallas has thrown for 908 yards and 10 TDs. His brother Joshua Dallas has turned into his favorite target with 21 receptions and three TDs. Danny Baird has caught 17 passes including three for TDs. Edward Berry leads the team's rushing attack with 188 yards and a touchdown.
Christian Hanson leads the team with 43 tackles. Tyson Wall has 33 tackles. His fumble recovery last week helped set up a Trinity field goal.
Strong Rock Christian: The Patriots come into the region contest with almost identical passing and rushing numbers. Strong Rock is averaging 112.4 yards through the air and 112.2 on the ground. Strong Rock has been outscored 103-101. Brady Sanders has passed for 576 yards, four TDs and one interception. Aaron Bright has rushed for 206 yards and five TDs. In last week's game he rushed for 124 yards. Hunter Lawerence has caught 15 passes for 276 yards and two TDs.