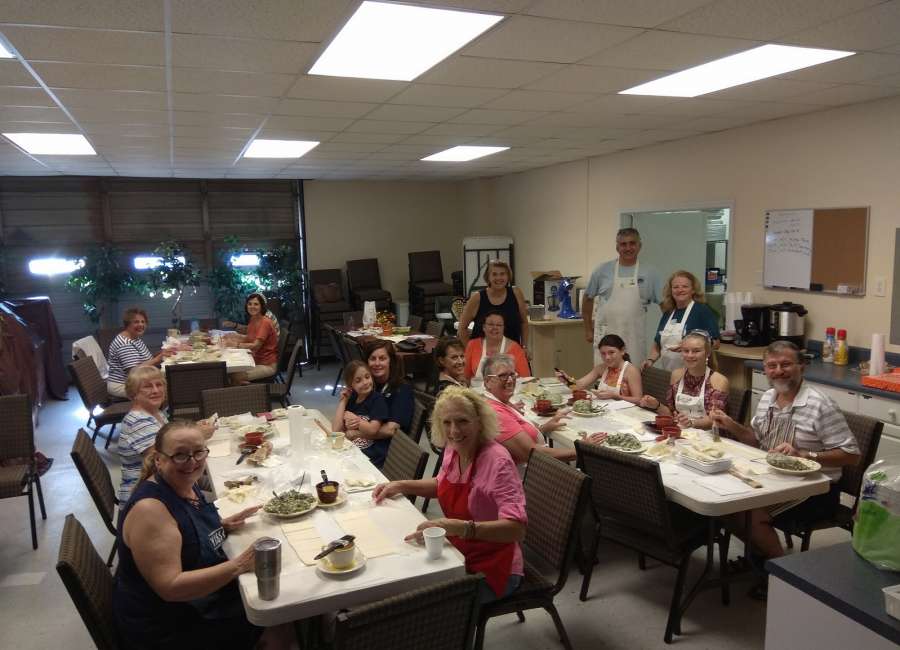 Baked Greek pastries are available through Saint Christopher Hellenic Orthodox Church's annual Philoptochos Fall Pastry Sale.
The sale is held through one of the church's organizations, The Ladies of Philoptochos. TLP is a philanthropic organization within the church, and the proceeds from the bake sale will be used to benefit local, regional and national charities, according to www.saintchristopherhoc.org .
TLP was established in 1931 to provide humanitarian and charitable service. Both men and women are able to join the organization.
"We provide assistance for the needy," said Dedee Panayis, chair for the sale. "We're trying to raise money to help different causes."
Proceeds from the pastry sale will benefit various programs such as providing ministry to prisoners and autism assistance funds, according to Panayis.
"If somebody needs something, that's what we do," she said. "This money that we are going to be raising through our bake sale, we send that to different places and different charities. We send this money everywhere."
About 20 to 25 members of the church will volunteer to help bake and package the food.
Pastries include baklava, spanakopita, tiropita, kourambiedes, melomakarona, koulourakia and pastitsio.
An order form is available at www.saintchristopherhoc.org .The deadline for purchases is Nov. 15.
For more information, contact Dedee Panayis at wreay@yahoo.com .