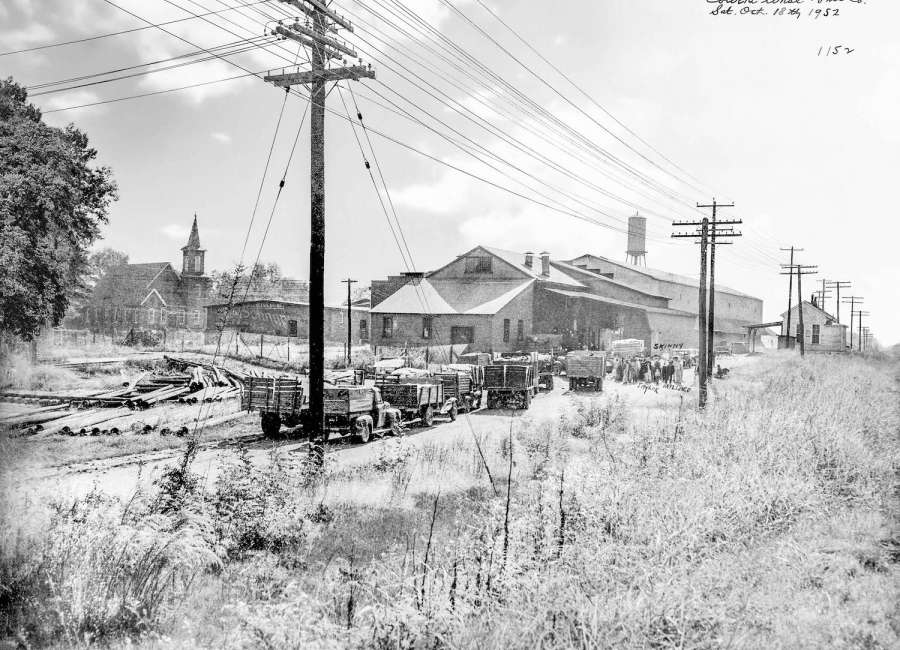 Seen here in a photo from October 18, 1952, is the Coweta Warehouse and Gin Company, located on Wall Street in downtown Newnan.
It was owned by Millard C. Farmer Sr. and remained in operation until the mid-1960s.
Parts of the building can still be seen when passing down Wall Street.
This photo was submitted by Farmer's grandson, Mitt Farmer, who recalls playing in the cotton seeds and raw cotton as a child.
Want to share a local picture from the past? We'd love to see it! You can email a copy to clay@newnan.com or stop by our office on 16 Jefferson Street, Newnan, any time between 8 a.m. and 5 p.m.