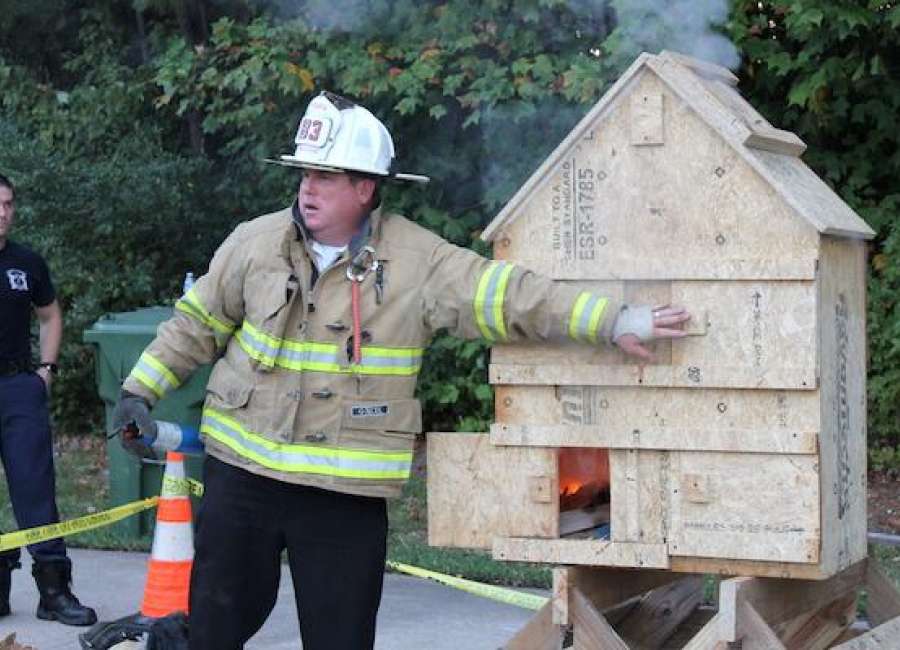 Since 1922, the National Fire Protection Association has sponsored the public observance of Fire Prevention Week, which takes place Oct. 6-12 this year.
Fire Prevention Week is observed yearly during the week Oct. 9 falls to commemorate the Great Chicago Fire that took place on Oct. 8, 1871, according to www.nfpa.org .
In 1925, President Calvin Coolidge proclaimed Fire Prevention Week a national observance, making it the longest-running public health observance in the U.S.
During Fire Prevention Week, children, adults and teachers learn how to stay safe in case of a fire. The Coweta County Fire Department will be visiting schools this month to teach them fire safety and let them see their gear and firetruck.
Robby Flanagan, shift commander for the Coweta County Fire Department, offered some fire prevention and safety tips as a refresher for Fire Prevention Week.
Follow these tips to prevent a fire from starting in your home:
Make sure you have a smoke detector on every floor of your house, especially by bedrooms.
The upcoming time change is a good time to change the batteries in your smoke detectors, and they should be tested once a month.
If you're burning candles, they need to be placed on a hard surface that won't burn. Make sure that candles are blown out if you are leaving your house, and don't leave them unattended.
When cooking on the stove, don't leave food unattended. Also, make sure the handles are pointed in and not hanging over the edge where they can be knocked over.
As the holidays get closer, if you are going to deep fry a turkey, make sure you do it outside in an open space. The food needs to be properly thawed and dried before frying and fried in the correct amount of oil.
When temperatures begin to drop, you may be tempted to pull out your space heater. If you do, make sure the area around it is clear of curtains, clothing and other flammable items.
Don't use an extension cord with a space heater because they can overheat and become a fire hazard.
Use these tips to prepare for a fire in your home:
Designate a meeting place outside your home, so firefighters can determine whether someone is missing or everyone made it out of the house.
Never go back into a building when it's on fire; if someone is still inside, let the firefighters know.
Discuss your fire plan with your family and practice it at least twice a year. You may need to practice it more if you move residences or as family member's ages change.
Close your bedroom doors when you sleep, this cuts down on the amount of smoke and heat that will get into your room before you hear the smoke alarm to exit your house.
Teach kids to touch the door to their room with the back of their hand; if it's warm, have them stand by the window. If it's cold, have them open the door and look to see if they can get outside.