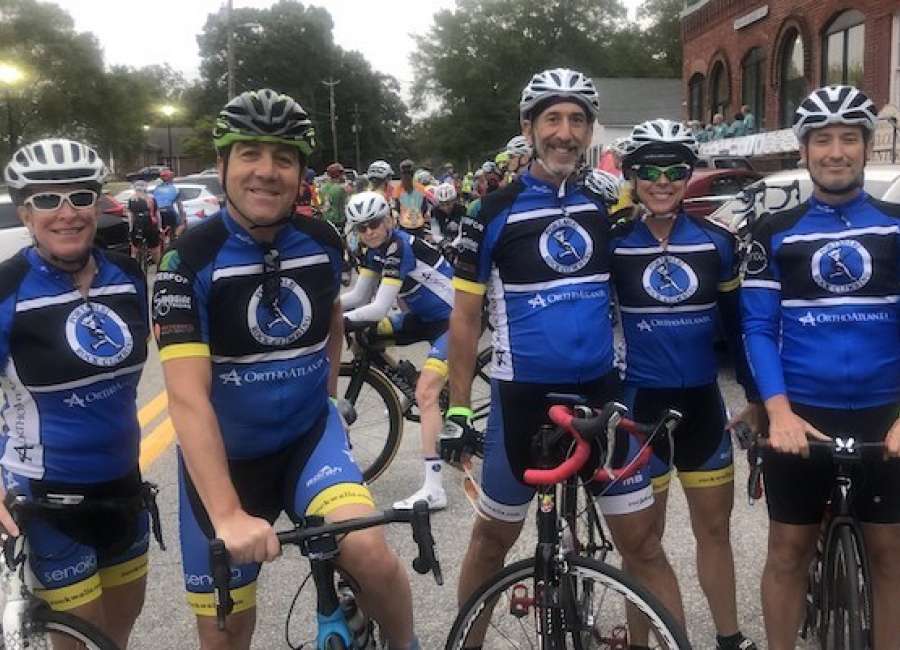 The Ferst Foundation for Childhood Literacy held its 12th annual Lewis Grizzard and Catfish Memorial Bike Ride Oct. 6 at the Moreland Mill.
The sponsors and 115 riders raised more than $40,000 in donations for the Ferst Foundation, according to Board of Directors member Janie Lore.
The goal of the Ferst Foundation is to provide age-appropriate books to every child under the age of five in Coweta County, according to Pat Tidwell, chairman of the board.
"Our participants tell us that it is one of their favorite rides, which goes through the beautiful, rural southern part of the county. They also like that it supports literacy in Coweta County," Lore said.
Presenting sponsors Steve and Marie Swope gave inspiring words to the riders at the 8 a.m. mass start. Then, riders participated in either the 12-mile, 25-mile or 66-mile ride.
Each participant paid $36, which supports one child in Coweta County receiving an age-appropriate book each month for a year.
The Coweta Ferst Foundation started in 2005 and since has given out 238,969 books, according to Tidwell.
Next year's bike ride will be on Oct. 4, 2020. Riding teams of 10 or more will receive a discount to participate.
The Coweta Ferst Foundation will be registering children under five at the Carnegie Library on Oct. 31 at the Munchkin Masquerade. Last year, they registered nearly 300 new children at the event, according to Tidwell.