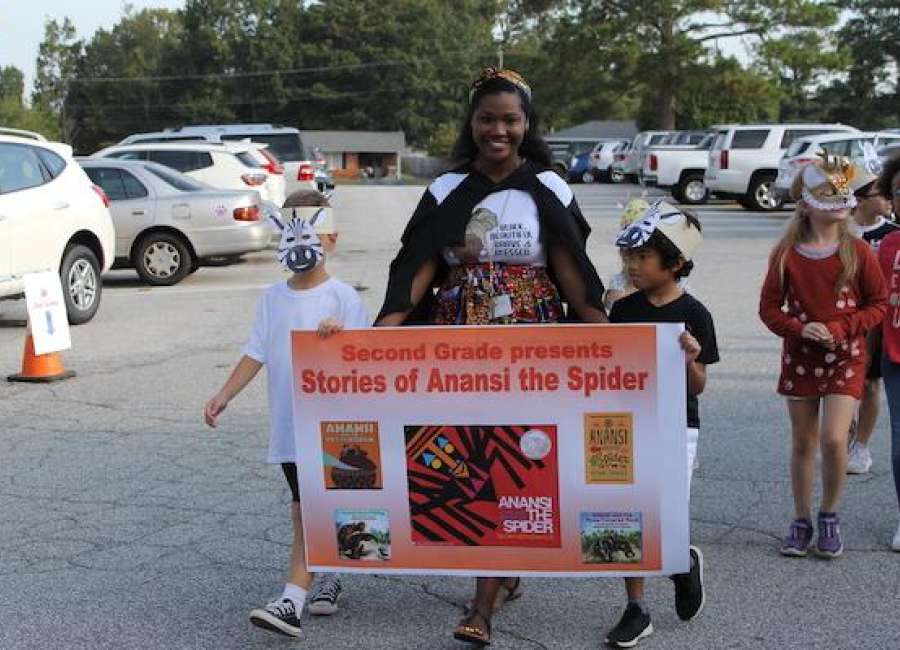 Elm Street Elementary School presented their Spectacular September Stories last week by dressing as characters from books they have read this year.
Every grade made props and costumes to represent their books. Students paraded around the parking lot for family members who attended.
Each kindergarten class dressed as animals from different books such as "Don't Let the Pigeon Drive the Bus," "5 Little Ducks," "Brown Bear, Brown Bear, What Do You See?" and "There Was an Old Woman Who Swallowed a Frog."
First-grade classes made props to represent books written by Laura Numeroff, including "If You Give a Cat a Cupcake," "If You Take a Mouse to the Movies," "If You Give a Moose a Muffin" and "If You Give a Dog a Donut."
Second-graders marched the parade route dressed as characters from the African Folktales of Anansi the Spider.
Third-grade students represented characters from "Picture Day Perfection."
Fourth-grade students were wishing for cooler weather, dressing as characters from winter-themed books such as "How the Grinch Stole Christmas" and "The Mitten."
Fifth-grade students represented characters from books about U.S. history, including "Steal Away Home," "I Survived" and biographies of presidents. Fifth-grade REACH students dressed as characters from "The Westing Game."
Other school staff members got into the spirit of the event as well. The office staff dressed as characters from "Marisol McDonald Doesn't Match;" the support staff portrayed characters from "Creepy Carrots"; and the custodians dressed as characters from "Fly Guy."