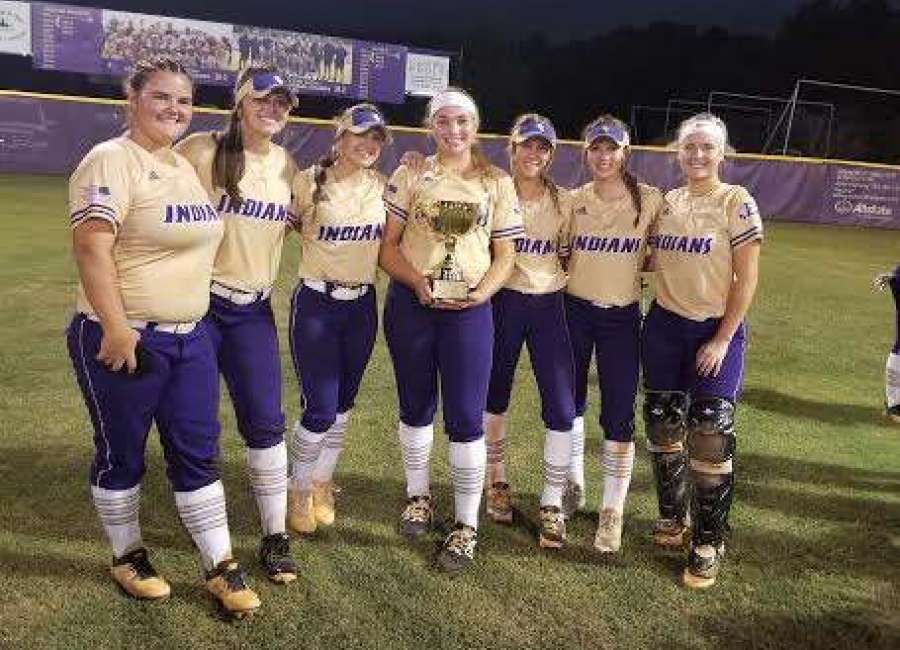 BY DOUG GORMAN

East Coweta found itself in the unusual position of playing from behind Thursday night at the Region 2-7A softball championship against rival Newnan.
The Lady Cougars jumped out to a 5-0 lead after scoring two runs in the first and three in the second before the two-time defending Class 7A state champions woke up and turned their slow start into a 17-5 mercy-rule victory.
East Coweta's region championship came on a night when starting pitcher Aniston Wright didn't have her best stuff from the pitching circle, but more than made up for it with an explosive night at the plate.
Wright hit a grand slam and finished the game with six RBIs to lead the Lady Indians' 12-hit parade.
The Lady Indians clawed their way back in the game, batting around in the second and scoring eight times.
They kept their offensive onslaught going with nine runs in the third to put the game out of reach.
Newnan set up its showdown with East Coweta by beating Campbell 17-5 in the loser's bracket game earlier in the day.
It was the Lady Cougars' second victory in the tournament against Campbell.
"A lot of things didn't go Aniston's way (from the circle), but she just kept battling," East Coweta head coach Franklin DeLoach said. "She knows not give up in life. She goes 3-for-3 at the plate, hits a double and a grand slam and I thought she pitched great over the last two innings."
Seven different players had base hits for the Lady Indians, including Lilly Agan, Kenadie Cooper and Olivia Cook.
Cook ended the night with three RBIs.
Cooper drove in two runs. Lilly Agan and Caroline Lively each had one.
"I am so proud of the way we responded mentally," DeLoach said.
Newnan's top of the lineup kept the Lady Cougars in the game early, Alex Williams reached on two hits and also knocked in a run.
Ansley Houston and Carolline Strickland drove in two runs each for Newnan.
Cook, Cooper and Kylie Ferguson each had a double for the Lady Indians.
Wright finished with two doubles as part of her impressive offensive numbers.
Both teams will play at home in the first round of next week's Class 7A tournament starting Wednesday.
According to the GHSA brackets, East Coweta will play Woodstock, the No. 4 team out of Region 4, while Newnan takes on Lasiter, the No. 3 team from Region 4.
In its victory against Campbell to set up the game against East Coweta, Newnan's Houston homered and drove in three runs.
Maranda Alford also had three RBIs to pace the Lady Cougars' offense.
Houston struck out six.