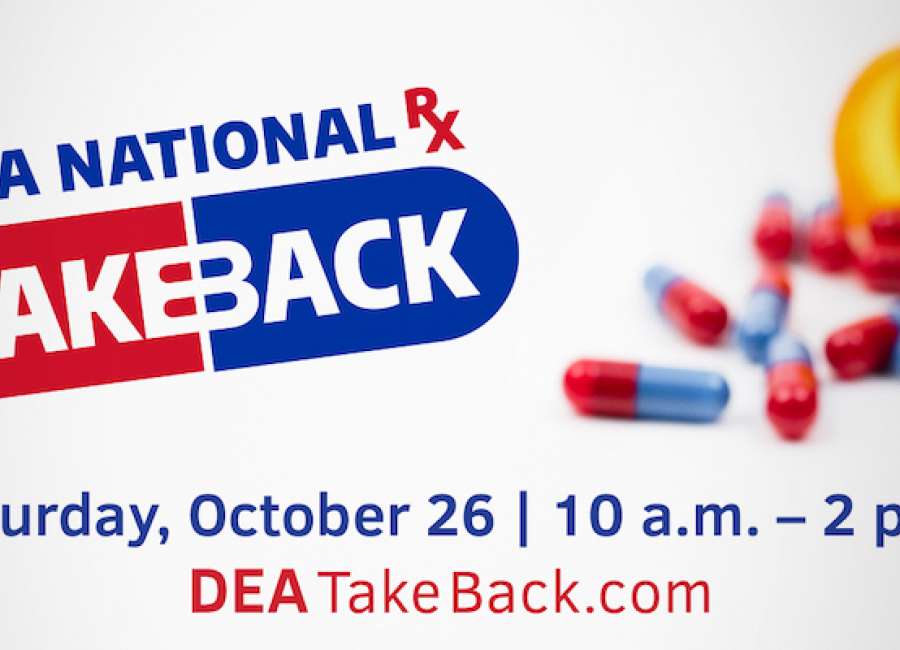 Local law enforcement, the Drug Enforcement Administration (DEA) and Drug Free Coweta are partnering again for the DEA National Take Back Day this Saturday, Oct. 26.
The Coweta Sheriff's Office, Newnan Police Department and Senoia Police Department will be at four locations around the county from 10 a.m. to 2 p.m. so people can safely dispose of medication – no questions asked.
No liquid medications or sharp objects can be accepted, according to Captain Jason Ercole of the Senoia Police Department.
The DEA will also be collecting vaping pens and cartridges without the internal batteries. Pens with batteries in them are considered a potential fire hazard and cannot be collected, according to Ercole.
The locations for the drop-off are Newnan National Guard Armory, 12 Armory Road, Newnan; Newnan Utilities Wahoo Creek Administration Building, 315 Millard Farmer Industrial Blvd., Newnan; Cornerstone United Methodist Church, 2956 Sharpsburg McCollum Road, Newnan; and Senoia United Methodist Church, 229 Bridge St., Senoia.
Officers will be at each location to act as custodians of the medication, and all three agencies are signed up with the DEA to oversee the take-back events.
After the collection is over, the drugs will be weighed and then destroyed, according to Ercole.
Sharon Rogers, a member of Drug Free Coweta, said the stations are set up to be unimposing, and you don't even need to get out of your car.
There is no need to mark your name or address off of the prescription bottles, because they go straight from the law enforcement office that collects them to the DEA, according to Rogers.
Surveys show year after year the majority of misused and abused prescription drugs are obtained from family and friends, including someone else's medication being stolen from the home medicine cabinet, according to the DEA.
"Research shows that over 70 percent of drugs used by first-time users come from family and friends," Rogers said.
Also, Americans are now advised that their usual methods for disposing of unused medicines – flushing them down the toilet or throwing them in the trash – both pose potential safety and health hazards, according to the DEA.
Col. James Yarbrough with the Coweta County Sheriff's Office said he hopes that collecting the medications will save some lives.
"Having these collections keeps a lot of drugs off the street from someone that doesn't need them," he said.
The DEA sponsors the take-back events every fall and spring, but you don't have to wait for the event to drop off any unused or expired medication.
Secure drop boxes are located at the Coweta County Jail, 560 Greison Trail, at the bonding and visitation entrance, and at the Newnan Police Department, 1 Joseph Hannah Blvd. – across from Oak Hill Cemetery.
Yarborough said they have people drop medication in their drop box on a regular basis.