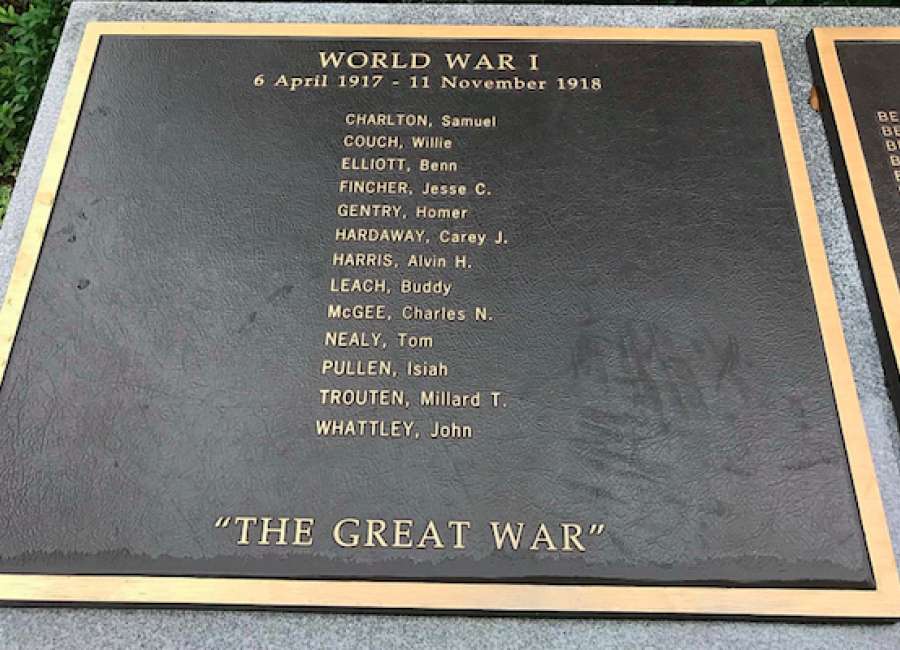 A bronze plaque memorializing Cowetans who died in World War I soon will be updated.

The Newnan City Council approved funding of more than $4,000 toward the cost of a new WWI plaque at Veteran's Memorial Plaza. The memorial plaza, located on the corner of Jackson Street and Temple Avenue, was dedicated on Memorial Day, 2009.
In 2018, Dick Stender – a member of the original Veterans Committee tasked with establishing the memorial – presented to the council a list of names he said should be added to the WWI plaque based on his research. Stender also discovered that one name had been included on the plaque by mistake.
Improvements in research methods and availability of documents have allowed more accuracy in the list, according to city staff, and most of the names to be listed can be found at www.worldwar1centennial.org . Additional names also have been located that could fit the criteria for inclusion in the updated memorial, according to Stender.
Council members approved the update and funding at their Sept. 24 meeting.