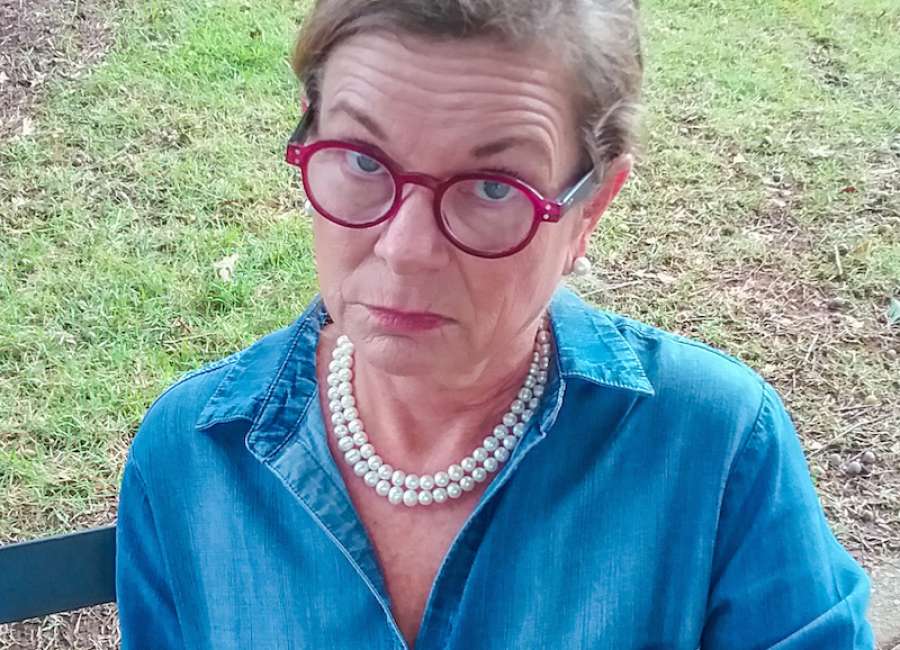 Dear Miss Pearl,
The outfits that female high school volleyball players wear are indecent at best. No wonder our world is going to hell in a handbasket.
First of all these "outfits" are called uniforms. Secondly, this sport and these players have nothing to do with the state of our world.
Yes, the shorts are very short in order to allow the players to spike, set, pancake, dig, pepper, serve, jump, and volley to the best of their abilities. These girls want to win as much as the opposing team and skirts would hinder their athleticism, don't you think?
The same could be said about gymnastics, swimming, diving, and tiddlywinks. I feel sure these young ladies do not parade around school in their uniforms and hopefully this knowledge will allow you to rest easier.
I highly recommend a trip to Wal-Mart so you can see that volleyball players are overdressed compared to some of our friends who are out in public.
Dear Miss Pearl,
Three of my best friends and I are dealing with aging parents and ALL that this entails. When we get together it seems like all we do is talk about our parents and their health issues. Any suggestions on how we can break this cycle?
You can't break the cycle because this is where you all are in your life right now. Dealing with our parents as they get older is not always an easy task, which is why it is important to have friends we can talk to who understand the situation.
There is great comfort in commiserating with people who know what we are going through and we need to take advantage of the opportunity to unload (cry, cuss, laugh, etc.). This makes it easier for us to continue giving our parents the best of our care and attention without getting in a snit.
That being said, it is also important for you and your friends to spend time NOT talking about hearing aids, incontinence, medications, memory loss, doctors appointments and all of the other fun things that come with aging. And never forget that laughter is the best medicine!
And Another Thing...
Who decided that it would be a good idea to invent stickers that are nearly impossible to remove? Who declared that the use of blinkers in cars is now optional? Who thinks the Atlanta Falcons are going to make it to the Super Bowl?
Who thought it would be funny to invent a toilet paper dispenser that gives you one square of paper at a time? Who thought allowing Kirk Herbstreit to be a football analyst/announcer was a good idea? Who really cares about the Kardashians or the "real" housewives?
Who can we get to do something about term limits in Congress? Who said global warming was a figment of the imagination? Who are we going to get to recover our furniture ten years from now?
"Miss Pearl," aka Colleen Sprayberry, is one of Newnan's leading authorities on modern etiquette. She gladly lends her advice to everyone whether they want it or not, because, "After all, it's all about the children and setting a good example for them." Her videos are available on her Facebook page and YouTube channel. She can be reached at misspearl678@gmail.com .