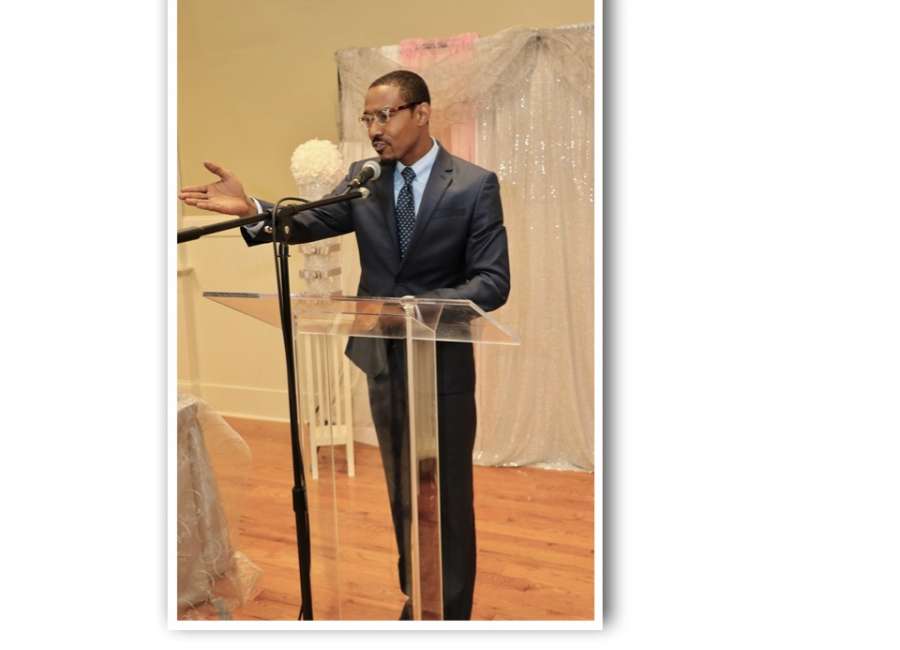 Pastor Tamarkus T. Cook of Saint Smyrna Baptist Church in Newnan, talks about revival and its meaning.

BY PASTOR TAMARKUS T. COOK
Special to the NTH
"Your wholeness matters." 

These are the words members of our fellowship were greeted by, as we embarked upon a three-week journey to discover our own spiritual wholeness. 
During our annual homecoming revival, the Rev. Dr. Walter Kimbrough preached a fiery message concerning a "revival" for our commitment to the study of God's word. This challenge directly birthed a natural desire to be whole and complete, as God desires. 
We are instructed by way of scripture in 3 John 1:2 "Beloved, I pray that in every way you may prosper and enjoy good health and that all may go well with you, even as your soul is getting along well," leading us to believe God wants us whole. 
The three-week course began with, "Building Patterns of Wholeness." The second week of instruction was led by Minister Altregia Jordan, of the Bethel Heard Baptist Church, who passionately taught that our personal wholeness matters to God. 
In addition to acknowledging the importance of our wholeness, she also expressed how difficult it is for us to be a blessing to others when we require mending ourselves. 
The final night of our time together concluded with lessons focusing on "Making Changes That Produce a Blessed Life." 
Our ministerial staff was joined by Minister Talon Lancaster, a sophomore religion major at Clark Atlanta University. Lancaster led the children in an in-depth study, featuring the Fruit of the Spirit and how each teenager can apply them daily to build better life habits. 
Each night before study, guests arrived to a complimentary meal, sponsored by the church's culinary ministry. The meal was followed by an amazing, spirit-filled, fifteen-minute service of worship, to prepare the hearts and minds of all assembled. 
What made this meal so special was the moment of genuine fellowship, which took place amongst the parishioners, as they waited on study to commence.
From each table, echoes of the day's experiences, desires and disappointments could all be heard – what a beautiful chorus of music to the Master's ear it must've been; to hear his children worshipping together in the spirit of unity. 
Interestingly enough, we initially believed that each table would be filled by families dining together and discovered just the opposite. Instead, families broke away from each other and situated themselves near friends and in many cases even strangers. 
More than anything – there was an excitement in the air that still remains - people are excited! The very thought of Godly change has been enough to birth a marvelous revival amongst the members and friends of Saint Smyrna. This study has not only brought members to a place of closer fellowship with God but also with each other. 
Beginning Wednesday, September 11, 2019, the church will begin a three-week study titled, "Honoring the Saints of Yesterday." It is during this series of study that attendees will discover how to worship God through their interactions with God's most precious saints, senior citizens.