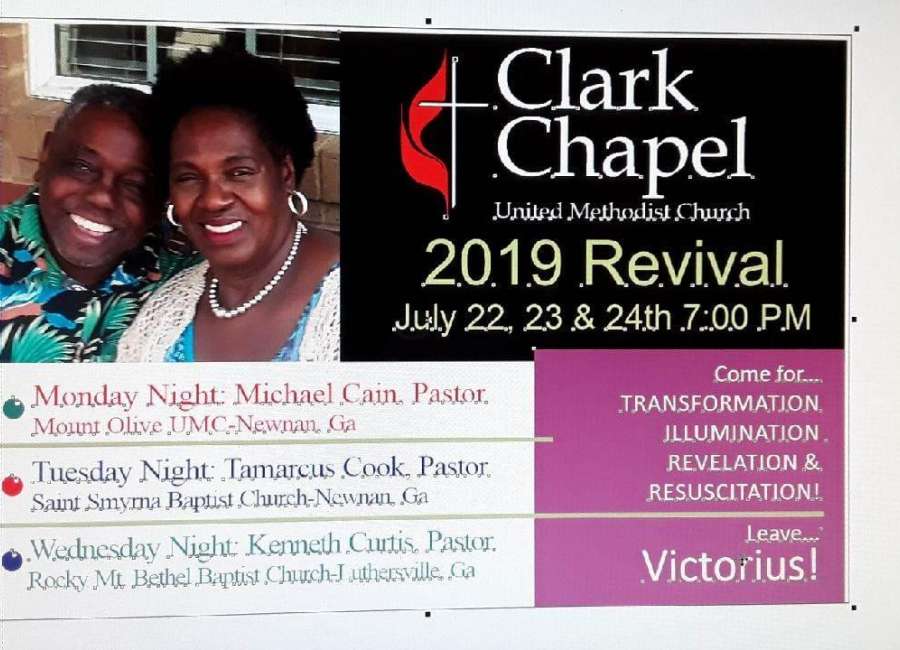 BY DR. DALE A. ROBBINS

Special to the NTH
In the strictest sense, a revival is really a spiritual awakening – a stirring of repentance among God's people to a fresh obedience to God.
However, in the casual sense, a revival has often been used to refer to a special series of evangelistic church meetings, conducted by an evangelist or minister, hoping to arouse renewed spiritual fervor. In recent years, it was an annual tradition for many evangelical churches to conduct one or more such meetings, which would extend nightly for a week or longer.
In years past, I conducted hundreds of these type meetings. However, due to the trends of our present society, prolonged revival meetings have sadly become unpopular and nearly obsolete in some circles.
The idea of revivalism, and special meetings devoted toward revival, emerged from the evangelistic preaching and prayer meetings of the Great Awakening of the early to mid-1700s, with such famed preachers as John Wesley, George Whitefield and Jonathan Edwards.
This was later combined with the tradition of the camp-style meetings of the early 1800s, popularized by pioneer preachers such as presbyterian, James McGready, a methodist circuit rider, Peter Cartwright, and Evangelist Charles Finney.
It's possible to conduct a series of revival meetings anytime we wish. Such meetings have been the tradition of many evangelical churches at least a couple times a year.
But real revival – that is, a spiritual awakening – occurs only under certain conditions. Charles Finney (1792-1875) was one of our nation's greatest revivalists, and taught on the subject later in his life.
In his "Lectures on Revival," Finney wrote that there are several things that suggest when a revival is imminent: "First, when the providence of God indicates that a revival is at hand...
Second, where the wickedness of the wicked grieves, humbles and distresses Christians...
Third, when Christians have a spirit of prayer for revival...
And lastly, when believers have a desire and anxiety to a call of repentance and to a new or fresh obedience to God.
History shows that the great revivals of times past turned the tide of our nation's morality, yielded hundreds of thousands of converts to Christ, reversed religious apathy and rekindled the spiritual fervor of churchgoers.
Jonathan Edwards (1703-1764), one of God's chosen instruments of the Great Awakening of the eighteenth century, described his observations of the effect that revival has upon the hearts of people:³
"Revival brings an extraordinary sense of the awful majesty, greatness and holiness of God so as sometimes to overwhelm soul and body, a sense of the piercing, all-seeing eye of God so as to sometimes take away the bodily strength; and an extraordinary view of the infinite terribleness of the wrath of God, together with a sense of the ineffable misery of sinners exposed to this wrath."
The verse of scripture that probably best summarizes the cause and effect of revival is found in 2 Chronicles. "If my people who are called by my name will humble themselves, and pray and seek my face, and turn from their wicked ways, then I will hear from heaven, and will forgive their sin and heal their land" (2 Chron. 7:14).
Local pastor, church member weigh in
Pastor Al Smith of Clarks Chapel United Methodist Church in Luthersville said a revival is used to prevent churchgoers from becoming complacent.
"The purpose of the revival is to shake us," Smith said. "From a pastor's perspective, having multiple churches in the sanctuary makes the service very vibrant and associating with other churches moves us and helps us learn how others worship because you hear a different voice than you are accustomed to."
Smith said revivals have "shaken up" ministries to learn more about their ministries and strengths.
"We can forget that our ministries are ministries of reconciliation," Smith said.
The church held its revival services in July after its annual homecoming service.
Lutricia Warner is a member of a Clarks Chapel and said she enjoys the fellowship with other churches.
"I get another opportunity to hear the word of God," Warner said.
Warner said she enjoys hearing different messages from different speakers.
"Sometimes in the hustle and bustle of life, we need time to meditate and a revival offers more opportunity other than Sunday.