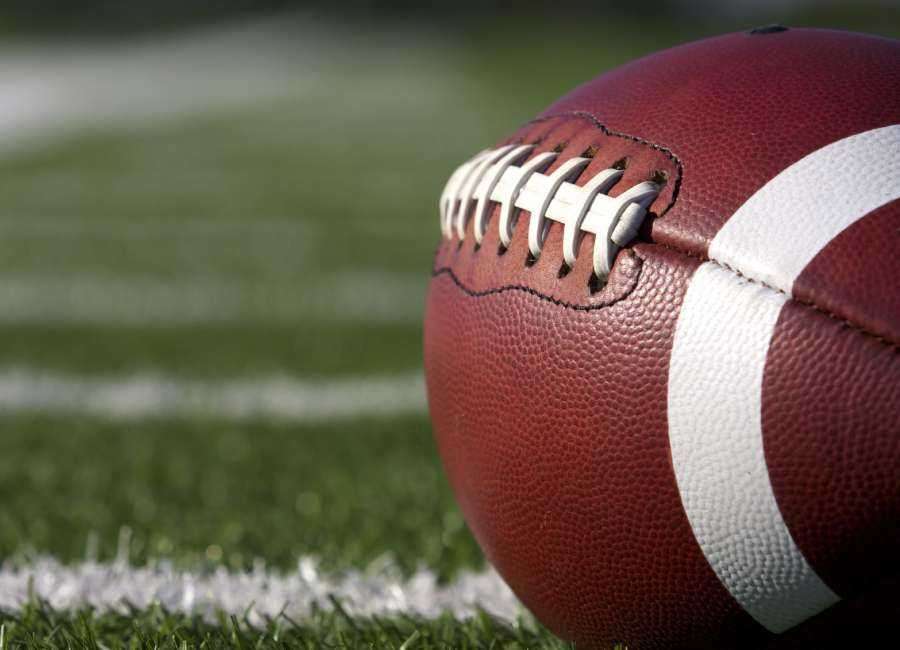 The high school football season moves into its third week with some key games on tap for local teams.
Here is a look at this week's games:
Alexander (1-0) at Newnan Cougars (1-1)
Tonight, 7:30 Drake Stadium
Coaches: Alexander—Matthew Combs (10 seasons, 52-47). Newnan—Chip Walker (15 seasons, third at Newnan, 138-39-1)
Last Week: Alexander beat Cedartown 27-20. Newnan beat Northgate 27-13.
Series Record: Newnan leads 5-0.
Last Meeting: (2018): Newnan 42, Alexander 20.
Alexander Quick Hits: Quarterback Blake Hembre passed for 143 yards and two touchdowns in the team's 27-20 win over Cedartown. Running back Bryson Irby rushed for 103 yards and had 40 receiving yards en route to the win.
Newnan Quick Hits: Junior quarterback Michael Maginnis has passed for 362 yards in two games and thrown two TDs. Omarion  Florence has rushed for 139 yards and scored a TD in the team's first two games. Qunard Arnold has caught passes for touchdowns in the first two games for 103 yards.
Newnan had 335 yards of total offense and 17 first downs.
On the defensive side, Steven Carter has 16 tackles, including two for a loss and two caused fumbles to lead the defensive side. Rayquan Ransby has two sacks through the first two games. Denzil Boston returned an interception for a TD.
The Cougars' defense held Northgate to 6 of 16 on third-down tries.
Starr's Mill Panthers (1-0) at Northgate Vikings (0-1)
Today, 7:30 p.m. at Henry Seldon Field
Coaches: Starr's Mill—Chad Phillips (10 seasons, 68-37). Northgate—Mike McDonald—(13 seasons, second at Northgate, 81-58).
Last Week: Starr's Mill beat Mt. Zion-Jonesboro 14-8. Northgate lost to Newnan 27-13.
Series Record: Northgate leads 7-6.
Last meeting: (2018): Northgate 31, Starr's Mill 29.
Starr's Mill Quick Hits: In its season opener against Mt. Zion, the Panthers scored a touchdown in the third and fourth quarter to win the defensive battle against  the Bulldogs.
Northgate Quick Hits: Tanner Hughes showed his quick, explosive ability last week, scoring a 73-yard touchdown `the first time the Vikings touched the football. Landon Usher caught a TD pass from second-year starting quarterback Isaac Corbitt. Northgate had 135 yards of total offense and 13 first downs.
Trinity Christian Lions   (2-0) at  Tattnall Square (1-0)
Tonight, 7:30 p.m. in Macon
Coaches: Trinity Christian—Kenny Dallas (14th season, third at Trinity, 109-48). Tattnall Square—Chance Jones  (Four seasons, 26-10).
Last Week: Trinity Christian beat Luella 18-6. Tattnall Square beat Our Lady of Mercy 55-15.
Series Record: Tied 2-2.
Last Meeting: (2018): Trinity 45, Tattnall Square 27.
Trinity Quick Hits: Quarterback David Dallas has thrown for three TDs in the Lions' first two wins and 226 yards. Danny Baird caught six passes in last week's victory. Joshua Dallas  has caught seven passes in the past two games Ed Berry has 129 yards rushing in the first two games. Maxwell Pope has booted field goals of 24 and 27 yards in the Lions' first two contests. Christian Hanson had nine tackles in the team's first victory and five last week.
Tattnall Square Quick Hits:  Like Trinity, Tattnall Square is a former member of the GISA. Since making the transition, Tattnall Square has been a regular visitor to the playoffs, putting together a 6-5 record last year, a 7-4 record in 2017 and a 12-1 record in 2016.
Creekside Christian Academy (0-2) at Heritage School Hawks (1-1)
Tonight, 7:30 p.m. at Heritage
Coaches: Creekside Christian—Brent Strickles. Heritage—Micah Alba (Three years, 17-8).
Last Week: Creekside Christian lost to Loganville Christian 23-8. Heritage beat Flint River 48-0.
Series Record: Heritage leads 1-0.
Last Meeting: (2018) Heritage 55, Creekside 12.
Creekside Quick Hits: Creekside will try and gets itsa offense on track tonight after scoring just 15 points in its last two games.  Creekside has been outscored 65-15 in its last two games, losing to GISA powerhouse Tiftarea 43-7 and Loganville Christian 23-8.
Heritage Quick Hits: span class="Apple-converted-space">  a victim of their own loss on the road in Montgomery, Ala to Heritage Academy from Mississippi in Week No. 1 of the season. After opening the season on the road the first two weeks, Heritage plays it next three games at home taking on Deerfield-Windsor (Sept. 13), Valwood (Sept. 20), and Southland (Sept. 27). 
Central Christian Crusaders (0-1) at Griffin Christian (1-0)
Tonight, 7:30 p.m.
Coaches: Heritage School—Evan Cooper. Griffin Christian—Eddie Jones.
Last Week: Central Christian lost to Fullington Academy 24-0. 
Central Quick Hits: Central is entering just its second season of playing 11-man football. The Crusaders will try and get back on track this week after falling to Fullington Academy last Friday.