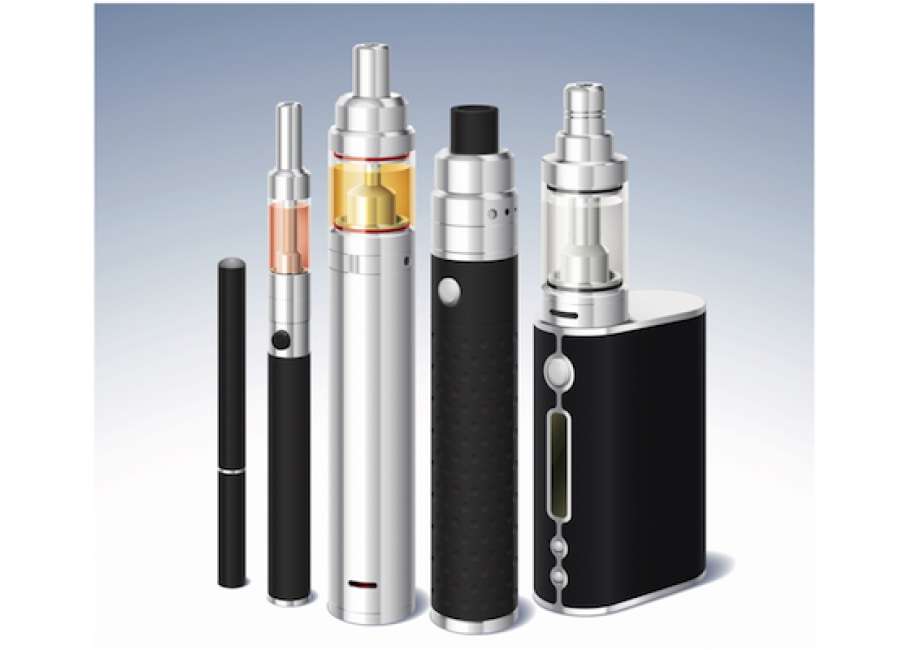 Health officials told people to put away their e-cigarettes earlier this month after several deaths and hundreds of cases of serious respiratory illnesses were linked to vaping.

But a local vape shop owner is urging the public to take a closer look at the multi-agency investigation – which is focusing on tetrahydrocannabinol (THC) products and Vitamin E acetate, a cutting substance – before making a decision.
"There have been no (Centers for Disease Control and Prevention) findings with connections to vaping nicotine," said Trent Struck Jr., CEO of Vapes Gone Wild in Newnan.
A patient died in Kansas Tuesday, bringing the number of vaping-related deaths to six. Health officials say the patient was over 50 and had underlying health issues. More than 400 cases of serious lung disease cases in 33 states have been linked to vaping.
Struck said investigating agencies have followed the CDC's initial, sweeping recommendation with more specific cautions. Specifically, health officials are cautioning against the use of THC oil – which can give users the "high" of marijuana – and Vitamin E acetate, which also is oil-based.
"The CDC said don't vape, period, but they backtracked that and said it's the black market stuff," he said. "The oil will attach to your lungs and cause problems."
A safety alert released by the U.S. Food and Drug Administration Friday cautions against buying "vaping products from the street" because consumers don't know what's in them. The agency said it's providing information from the ongoing federal and state investigation so consumers can protect themselves.
"While the FDA does not presently have enough data to conclude that Vitamin E acetate is the cause of the lung injury in these cases, the agency believes it is prudent to avoid inhaling this substance," the alert said. "Consumers are (urged) to refrain from using THC oil or modifying/adding any substances to products purchased in stores."
The subject of cessation
Regardless of the outcome, the investigation reports are interrupting business at Vapes Gone Wild, Struck said.
"What we try to do as a business is to gain vapers from smokers, and non-vapers from vapers," said Struck, who said his target customers are people who already smoke. "There's no smoking cessation products that work as well as vaping. If I have converted someone, I have been successful. I'm not in the business of trying to gain new nicotine users."
According to a 2016 report by the Royal College of Physicians, "Promoting wider use of consumer nicotine products, such as e-cigarettes, could therefore substantially increase the number of smokers who quit."
Vaping more closely resembles the activity smokers are trying to quit, the RCP said, which can make it more effective than nicotine patches or gum. The professional medical organization also reported that e-cigarettes present only about 5 percent of the health hazards associated with smoking.
Street products aside, Struck – whose business manufactures its own vape liquids – said reports like the RCP's, the findings of which mirror studies in other major countries, are important because they aren't affected by pressure from outside influences or industries.
"Just follow the money," he said. "That's what it's really coming down to in all these states with big scares. The states that are anti-vaping are the states getting the most money from the cigarette tax. They want the middle and lower classes to keep smoking because that's generating tax revenue for them. That's the heart of the issue."
That's not to say vapers shouldn't be diligent about safety, even when they use products from reputable providers.
"There are certain safety features you need to be aware of," Struck said. "You don't want to put a naked battery in your pocket with your change and keys. And if someone does have any medical history, or is a pregnant smoker, we would want them to consult a doctor before vaping. And we are not in the business of advertising or selling to kids at all."
But for smokers looking for a cessation alternative that allows them to quit at their own pace, he said, vaping can be a safe and effective route.
"Our cessation rate is above 50 percent," said Struck, who serves an estimated 5,000 people in the area each month despite the reluctance to begin or continue vaping generated by recent warnings. "Our motto is that if our customers aren't successful, we aren't successful. That's what we live by."