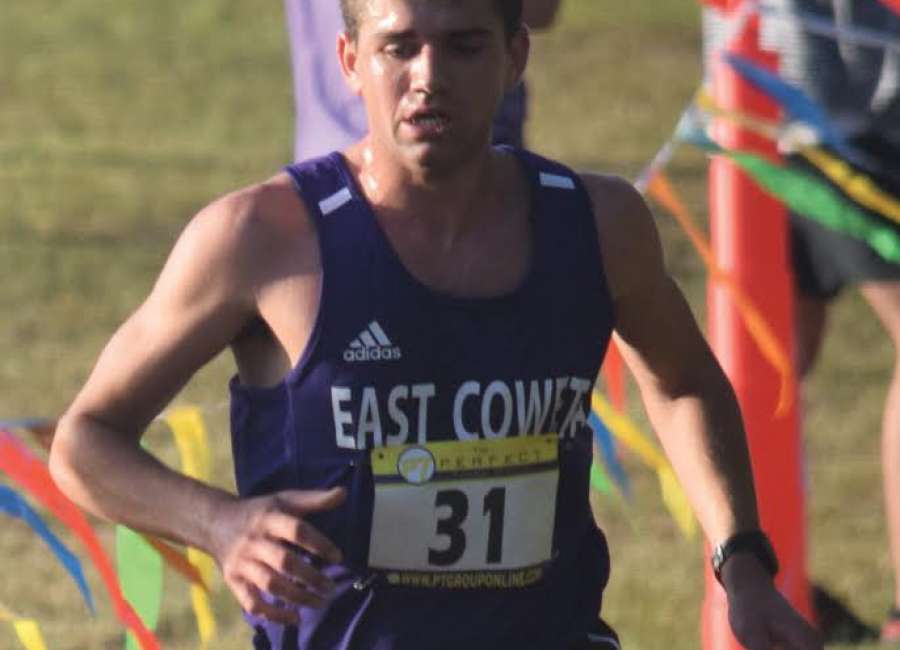 East Coweta's Kyle Harkabus is no stranger to success at the Coweta Cup.
The Indians' state champion distance runner ran out in front of the rest of the back Saturday morning, crossing the finishing line in front of 20 other runners en route to his third individual county title at at an event held at Newnan Utilities. 
Harkabus (16:15) finished in front of the rest of second-place Beck James (16:23) who finished second.
Harkabus helped East Coweta win the boys' title with 24 points. Newnan was second with 32 points and Northgate third with 85 points.
Coupled with the East Coweta girls finish of 42 points (separate story), the Indians brought the Coweta Cup trophy back to the school after Newnan won it last year.
Joining Harkabus as part of the boys title for the Indians were the following runners.
Helping East Coweta were to their boys title were: 
Logan Ray (16:32) was in third place, Colby Butts (16:36) took fourth, Matthew Moore (16:46) was seventh, Aidan Rush (16:50) was ninth, Jacob Smith (16:55) was 10th, and Jack Cliett (17:25) was 14th.
 Scoring points for Newnan in addition to James were Caeden Greer (16:39) who was fifth, Bo Palmer (16:44) was sixth, Jace Jessup (16:47) was 8th, Gray Frederick (17:02) was 11th, Jack Palmer (17:05) was 12th and Bryson Houston (17:23) was 13th.
Northgate was led by the following runners:
William Stephens (17:32) was 15th, Bryson Swartz (18:04) was 16th, Luke Hanks (18:31) was 17th, Garrett Madden (18:35) was 18th, Nate Troemel (18:36) was 19th, Camden Carroll (19:42) was 20th and Warren Robison (19:46) was 21st.
The top five individual runners got medals.