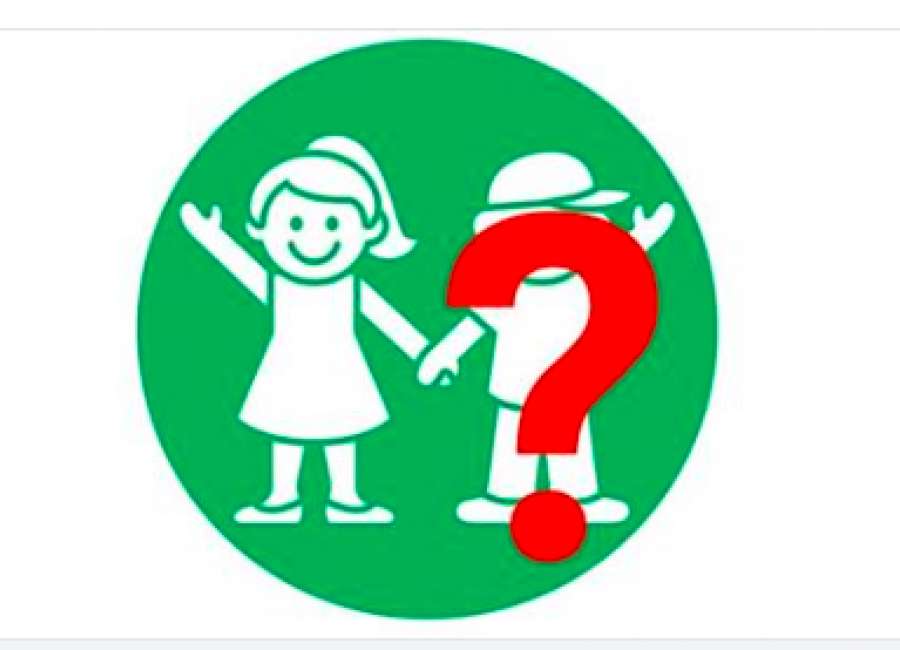 Editor's note: this story has been updated with more information from CHOA and clarification on the acceptance of Medicaid and PeachCare. 
Local parents are hoping for changes to a decision that ends children's therapy services at the Fayette and Mount Zion locations of Children's Healthcare of Atlanta. 
Some Coweta parents received word Friday that the services at CHOA's Piedmont Fayette office would be ending by the end of December. CHOA made it official on Monday.
CHOA has announced plans to close several of its "neighborhood" clinics and limit services at others – with the outpatient rehab services needed by many local children with special needs only available on the northside of Atlanta. 
There are other organizations locally that offer some of the physical, occupational, feeding and speech therapy services, but many have long waiting lists. 
"There are only two or three offices in Coweta or Fayette that offer PT and they are on two-year waiting lists," said Kimberly Minor, whose daughter, Georgia, goes to physical therapy at CHOA Fayette. 
The family has been on the waiting list for another therapy office that takes the Katie Beckett Medicaid Waiver for medically fragile children for six months. 
Children who have Medicaid or PeachCare can't get long-term outpatient therapy through CHOA. Medicaid or PeachCare will cover therapy for children who have an acute medical condition, for up to 12 weeks following the onset of the problem, Pope said. Children who need additional therapy after the 12 weeks are "transitioned to community providers," Pope said. 
Some local parents have started a Facebook group, "Speak up for the SouthSide" to talk with others who are affected and to try and convince CHOA to change the decision. 
The group was created on Friday, and by Tuesday had 305 members. 
Vanessa Carillo's twins go once a week for speech and occupational therapy. Carillo's fear is that when the local clinic closes, her children will end up without therapy for a time and get even further behind. 
She's also worried about them losing the relationship with a therapist who is like family, and working to create a bond with a new therapist.
Ashley Crabtree's son Brooks, 4,  has been receiving therapy services for his entire life, most of it at CHOA Fayette. He started Pre-K this year. 
"In order for me to keep him in school, it is imperative that we have a convenient therapy location that can service all his needs," she said. 
Maggie Reed's daughter Savannah Rae has chromosomal deletion and credits the therapists at CHOA Fayette with making it possible for her daughter to wear regular shoes and improving her walking. 
Only the CHOA physical therapists are trained to do the serial casting procedure that Savannah needed. 
Reed said that as a low-income family that now only has one vehicle because of a car accident, traveling to north Atlanta for therapy will be difficult.
"It's a shame for every family that has to go through this because our kids need the help and our families need a little less stress knowing we can get our kids cared for at the closest place possible," she said. "It's a major hardship for a lot of families."
CHOA is calling the action a "consolidation of services." According to Jessica Pope, public relations manager for CHOA, outpatient rehabilitation services will be ended at six neighborhood locations. 
The services will only be offered at Scottish Rite, near the intersection of I-285 and Georgia 400, Children's at North Druid Hills, and Town Center in Kennesaw. 
CHOA at Fayette won't close, but the services will be reduced. According to Pope, there will still be ENT services, general surgery, orthopedics and sports medicine and sports medicine physical therapy. 
The orthotics and prosthetics offered at Mount Zion, in Morrow, will be transferred to Fayette. The Mount Zion location will be closed completely, as will Children's at Alpharetta Highway.
Though it is being called a consolidation, one person close to the situation, who asked to remain anonymous, said there are over 100 therapists who will no longer be employed by CHOA, and the daily appointment slots they filled are not going to be added to the remaining facilities. 
Pope said that claim that 100 therapists would lose their job is not accurate. "We are working hard to find roles at other locations for impacted employees," she said. 
When asked about the reason for the reduction in services, Pope said it was a tough decision to make, but that "over several years, we've seen a decline in volume to the point where it is not practical to deliver outpatient rehabilitation care at these locations."
The assertion that there isn't enough patient volume to make the clinics viable was met with disbelief by some local parents. 
"A decline? Seriously? It's impossible to get appointments," said Minor, who helped start the Facebook group. "We are already short for therapy down here, short for care period," she said. 
A notice at the Fayette clinic Tuesday said the consolidation is "in an effort to optimize the care we provide for our patients' families and ensure we are delivering the best experience."
"Better care for who?" asked Minor. "I don't know who they think they are providing better care to by closing all the locations on the south side." 
Minor said the two south side locations service around 1,100 families. 
"So where do all these families go? If they can't afford to drive that far or have kids that are so medically complex they can't handle a two-hour car ride?"
Pope said that the clinics may appear busy "due to how we adjust our clinic days/hours and staffing based on anticipated and scheduled patient visits."
By consolidating services for complex patients, "we can provide the very best care at three centrally located facilities " Pope said. "We understand that these aren't conveniently located for all our patients, but they are centralized."
This isn't just about children with disabilities who need ongoing care, said Katie McKoy. 
"This will also harm kids who have broken a leg who need physical therapy after surgery. It will hurt kids who are involved in car accidents who need therapy after injuries," McKoy said. 
"The CHOA location at Fayette hospital was the one place kids could get access to care without navigating a waiting list. Now sick and injured children will have to travel for rehabilitation."
McKoy said out-of-pocket travel costs are going to add up quickly and parents are going to have to choose between therapy and putting groceries on the table for their families, while kids will end up missing school.
"The ripple effects are going to be catastrophic," she said. 
Pope said that the closures will take effect by Dec. 31, and she anticipates that most locations will continue to see patients "until closer to the end of the year." Some sites may close before Dec. 31, but that will depends on how long it takes to transition patients to other locations or providers, she said.