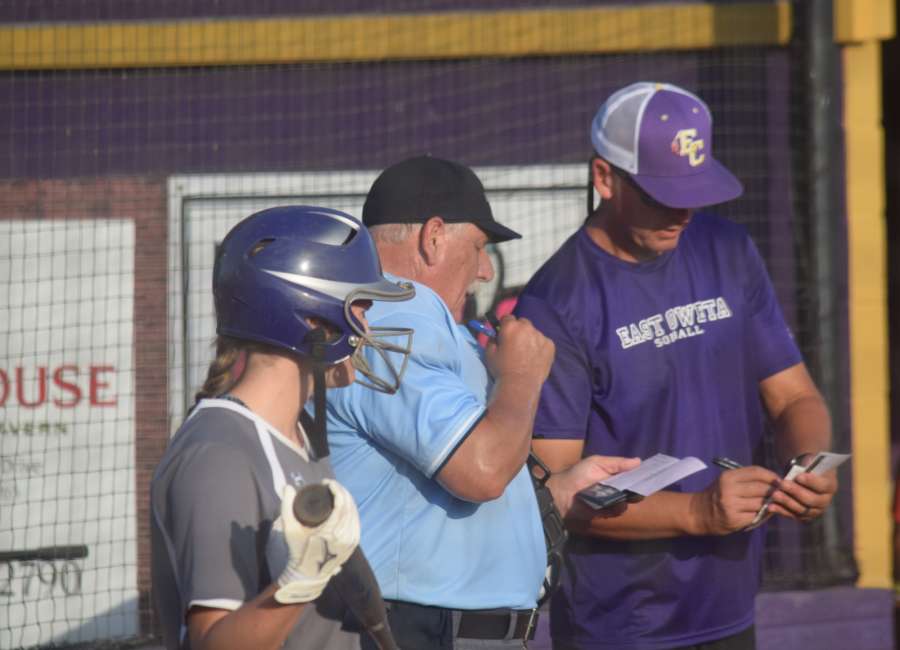 Over the past three seasons, the East Coweta Lady Indians softball team has put up some impressive numbers.
With two state championships, and just two losses since 2017 the Lady Indians have been mentioned among the best softball programs in the country.
Last year, Kelley Lynch pitched and hit her way to the National Female Gatorade Athlete of the Year before moving on to play on the under 19 national team and signing a scholarship to the University of Washington.
Softball America has released a national ranking for all states that compete in Fall softball and the Lady Indians are No. 1 in the nation in the latest poll.
At the end of the academic year, they will release a final national poll combining states that play in the fall and spring to form an overall national top 10.
Over the past three seasons, East Coweta has compiled an 82-2 record.
"It's a great honor for our program, but it puts a really big bullseye on our backs," East Coweta head coach Franklin DeLoach said. 
"There are a lot of teams out there who would like to take a picture of the scoreboard at the end of the day showing they had taken us down."
span class="Apple-converted-space"> 
Last year it won the state title with a 32-2 record.
This season as it looks to three-peat, the Lady Indians are off to a fast 13-0 start with the long ball serving as one of the squads' top weapons.
So far this season, the Lady Indians have belted 20 home runs.
The home run leader on the team doesn't even start ever game.
Kaliyah Matthews has come off the bench to hit a team-leading five homers.
The Lady Indians version of home run derby includes six multi-homer games.
East Coweta began showing off its home run power early in the season when Ashleigh Griffin, Jaliyah Holmes and Katie Taylor all hit homers against Hillgrove.
A few days later. Griffin, Taylor, Matthews, and Wright also got into the homer act.
Gunter and Matthews hit homers against LaGr ange and Kenadie Cooper and Aniston Wright got into the long ball act against Cairo.
In the victory against Tatnall Square, Griffin, Jayliah Holmes and Matthews hit  homers.
span class="Apple-converted-space"> 
East Coweta has won eight games by the mercy rule and Aniston Wright and Holmes are adding a one-two punch from the pitching circle.
Joining East Coweta in the national Top 10 from Georgia are North Gwinnett (16-1), Gordon-Lee (14-0) and Grayson (11-2).