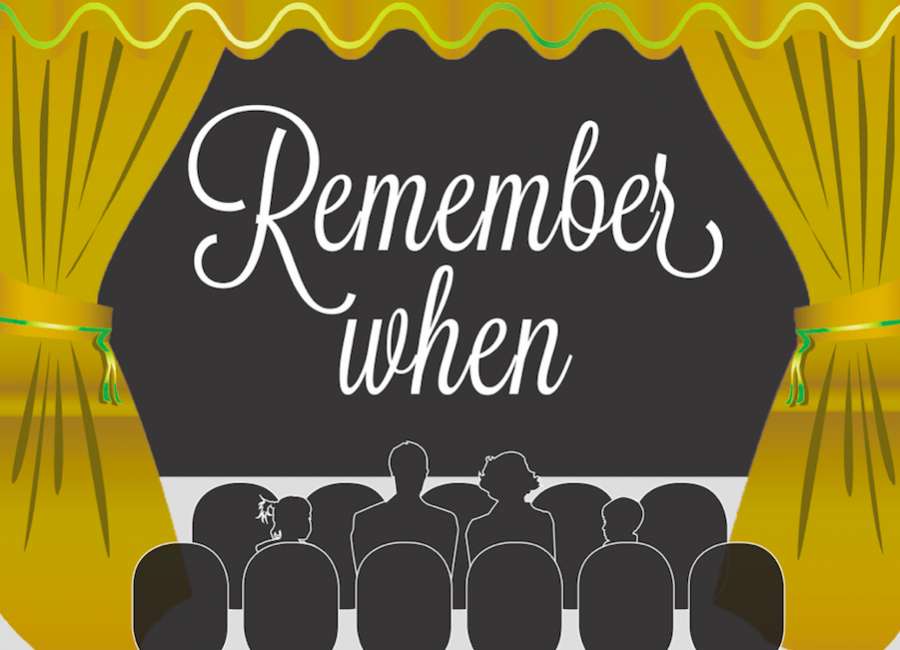 Estelle Lantzy remembers adolescent years through high school graduation in 1943 and moving to Coweta.

Now 93 years old, I grew up in and around Akron, Ohio, in the 1930s and early '40s. In 1938, my family moved to the country near Greensburg, Ohio, which is now the city of Green – they dropped the burg. I graduated from Greensburg High School in 1943. 
I remember when FDR's intoned "This is a day of infamy" on the radio on the bombing of Pearl Harbor. Later, we received war news from H.V. Kaltenborn on the radio – no TV in those days! As close as we could get to photos of war activity were movie newsreels. 
Many of the boys in my school who were already 17 and 18 immediately joined the service. Some didn't come back.
My father worked for B.F. Goodrich Company in Akron as a machinist. When I graduated from high school, I worked there as a secretary in the office. Dictaphones were coming into common use by then, but I still took the boss' letters in shorthand. 
The fifth floor of the building was dubbed Mahogany Row where the president of the company and all the vice presidents had their offices. Akron was the home to all the tire and rubber companies – Goodyear, Firestone, Miller, and Seiberling. 
Almost every family I knew had a member who worked for one or the other of them. My stepmother was a bead worker at Firestone. This was used in the tires for strength and shape. But no more. During the Great Depression, many women were fired because it was believed they were taking a job away from a man with a family. 
The Firestone facility was made up of several five- and six-story buildings, as was Goodrich. I think some of them have been torn down. 
My grandmother's house was in sight of one of the Firestone buildings and I could see the window washers who looked like ants on their platforms, hauling themselves up and down the sides of the building.
I have not visited Akron in many years as I do not have anyone I know living there. At 93, I have outlived many relatives and friends. I have one high school friend with whom I still correspond. 
Akron had two large department stores amidst several smaller stores - each on a prominent corner across from each other. As a child, my father always took me downtown at Christmastime to see the displays in the large corner windows. 
O'Neil's always had an animated display, usually a life-sized sleigh with life-sized reindeer, and Santa waving an arm and singing "Ho-Ho-Ho," which was piped outside. The reindeer were rigged so they raised their legs and stomped their feet.
There were trolley cars running along a rail down Main Street. A bus ran from downtown all the way out to where my grandma lived. When I would visit Grandma she would give me bus tokens to go downtown. 
She kept our skates –with a key to change the size of them to fit our shoes –by the door so we could skate down the big hill on the paved road. The street we lived on in the suburbs was paved with cinders – so skating there. In town, some of the streets were made of bricks. 
Akron Airport was always a busy one. Goodyear Aircraft was the builder of two large dirigibles – the Akron and the Macon, each went down in the ocean – one in the Atlantic and one in the Pacific. 
Dirigibles were touted as safe and luxurious ways to travel, until the German Hindenburg disaster in Lake Hurst, N.J. I can hear the radio announcers' voice saying, "Oh, the humanity! Oh, the humanity!" as he watched passengers jump to the ground. 
I remember seeing the Hindenburg flying over Akron at one time. I don't think it ever moored at the local airport. However, Goodyear Aircraft built a huge, black, parabolic-shaped hangar for their dirigibles. I guess it is still there – a local icon on the horizon. 
My grandfather worked there briefly while it was being built.
Dirigibles were moored by a crew of men who each grabbed a long cable to hold it down while the pilot got close to the mooring post. 
Now, we only see the smaller versions in the Goodyear blimps that hover slowly over ball games for a photographer or advertisements. I guess the airport is used only by local pilots.
I worked by B. F. Goodrich for four and a half years and left for Florida to get married in 1947. When my husband died in 1989 and my son in 2008, I moved to Coweta County in 2009 to be near my youngest daughter, Kathy Wilson. 
The good Lord led me to a neat little house here on three and a half acres in the woods, not far from Kathy and her husband, Eddie. I found Newnan and Coweta County to be akin to Mayberry. 
I have now lived here for 10 years and don't intend to leave. But, never say never.