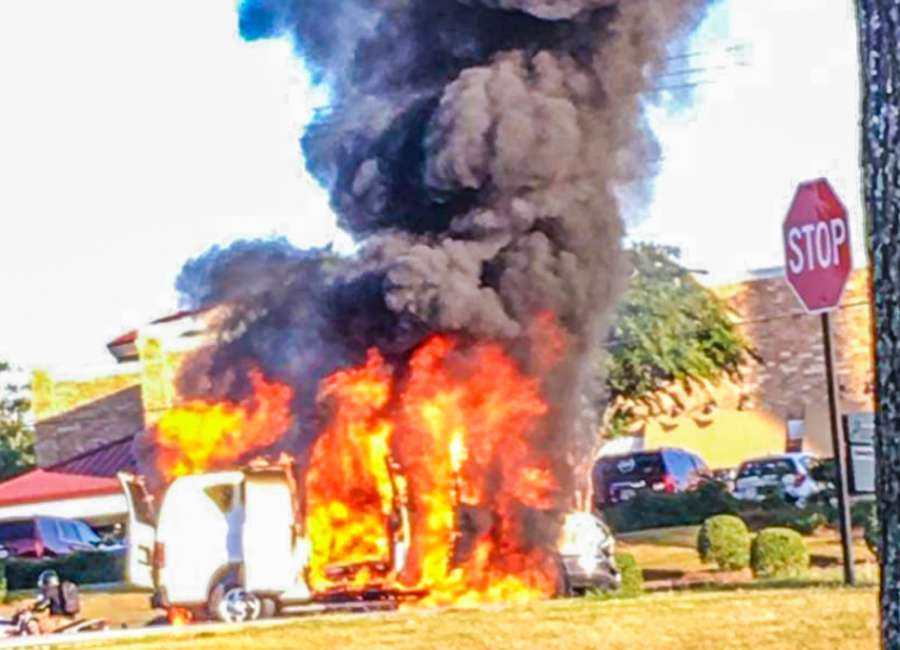 Van fire on Bullsboro

No one was injured following a large vehicle fire Monday. Authorities were called to the area of Bullsboro Drive near Publix, where several people reported a van on fire. Crews arrived to find the van fully engulfed in flames and were able to extinguish the fire. 
DUI driver wrecks fence
A Sharpsburg man was arrested for driving under the influence after he allegedly ran over a fence on Roscoe Road. 
The crash occurred Sunday morning after the driver destroyed 50 yards of the fence line. The owner estimated the cost of damaged was approximately $10,000. 
Police found the front bumper of a Jeep Cherokee on the ground, and later located the driver on Little John Way. After meeting with the driver, police noticed the car was missing the bumper and had significant damage to the door. 
While performing the roadside sobriety test, the driver told the police he was "too drunk" to finish and refused further testing. He was transported to Piedmont Newnan Hospital, where he fell off the bed and passed out. 
The driver was charged with DUI refusal, criminal trespass with property damage and leaving the scene of an accident.
Public drunkenness on Smith Road
A 25-year-old woman was arrested on public drunkenness charges on Smith Road Saturday evening.
Police responded to the area after the mother of a 16-year-old boy said the woman has been in a relationship with her son over the last several weeks. Police said the juvenile and the woman were standing near the roadway. 
When police asked the woman if she'd had anything to drink, she confirmed she had consumed a Bud Ice beer and said her boyfriend's mother was jealous of her relationship with the juvenile. 
Because of the woman's state of intoxication, she was charged with public drunkenness and transported to the Coweta County Jail.