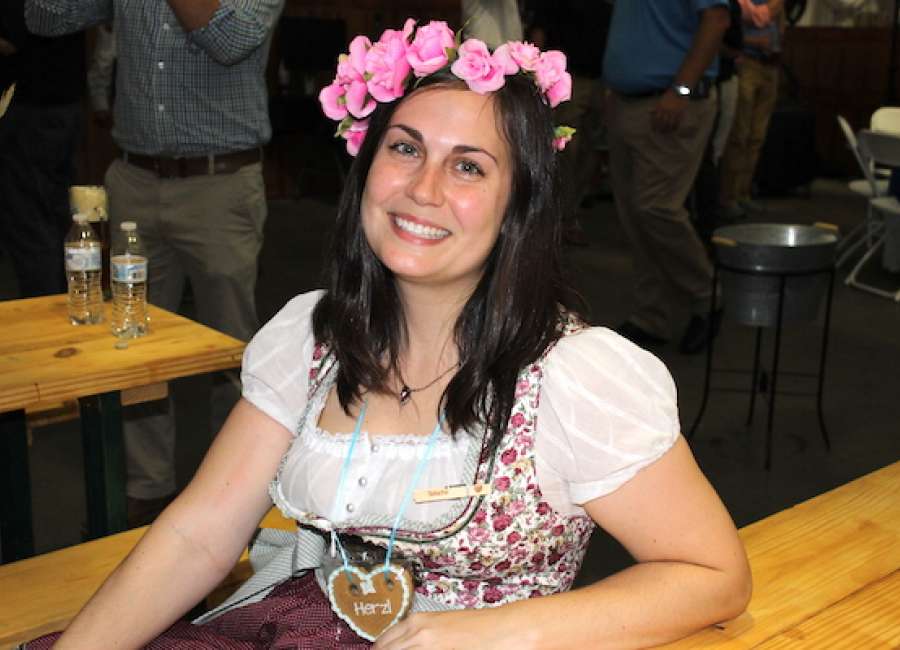 Oktoberfest is a traditional German holiday celebrated from late September through the beginning of October. 
The celebration began in 1810 when Bavarian Crown Prince Louis, later King Louis I of Bavaria, married Princess Therese von Sachsen-Hildburghausen.
The Bavarian royalty invited the citizens of Munich to attend the celebration, which was held on the fields in front of the city gates. The decision to repeat the festivities and the horse races in the subsequent year gave rise to the tradition of the annual Oktoberfest.
Now, Oktoberfest celebrations are held all over the world and typically consist of German food, music, beer, games, dancing and traditional outfits.
Grenzebach was founded in Bavaria, Germany, in 1960. They opened their first U.S. subsidiary in Newnan in 1988.
They have carried the Oktoberfest theme into their Automationfest, where they highlight some of the latest high-tech equipment. The day included demonstrations and vendors, followed by an Oktoberfest celebration. 
This year's festivities included traditional German food, outfits, beer, music and games.  
The city of Newnan will also be celebrating Oktoberfest Oct. 4. The event will feature craft beers from across Georgia and will take place downtown from 5 to 9 p.m.