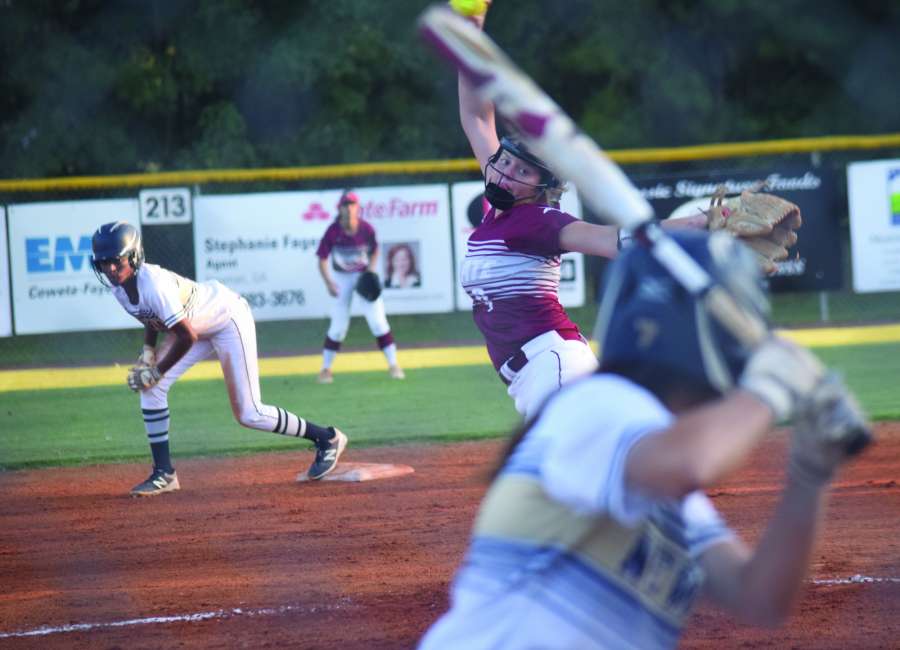 For the second time this year, the Northgate Lady Vikings knocked off county rival Newnan on the softball diamond.
After beating Newnan on the road in an early-season contest last month, Northgate earned a 12-3 home victory Thursday night, winning the matchup in a game called after the top of the fifth when the game ended by the mercy rule.
Northgate batted around in the first and second innings and used an explosive offense to score seven runs in the first and five in the second.
The Lady Vikings also took advantage of four Newnan errors en route to the victory.
Newnan put together a small rally in the third inning, scoring all three of its runs.
Seven batters reached on base hits for Northgate, and Ashley Kent, Sarah Turi, Francesca Lump, Alissa Bolinger and Carlie Chastain  finished with multiple hits for the Lady Vikings.
Kent had a perfect day at the plate for Northgate, finishing 3-for-3
Chastain had three RBI and also ripped a homer in the game.
Natalie Heath and Sarah Turi had doubles.
K.K. Madrey and Ansley Houston had two hits each for the Lady Cougars.
Caroline Strickland and Maranda Alford each drove in a run for the Lady Cougars.
Houston doubled and Alex Williams had a triple.
Bolinger picked up the win from the circle, pitching three innings, allowing six hits and no walks.
Olivia Cato struck out five in two innings of relief for the Lady Vikings.
Northgate improved to 10-2. Newnan dropped to 9-5.