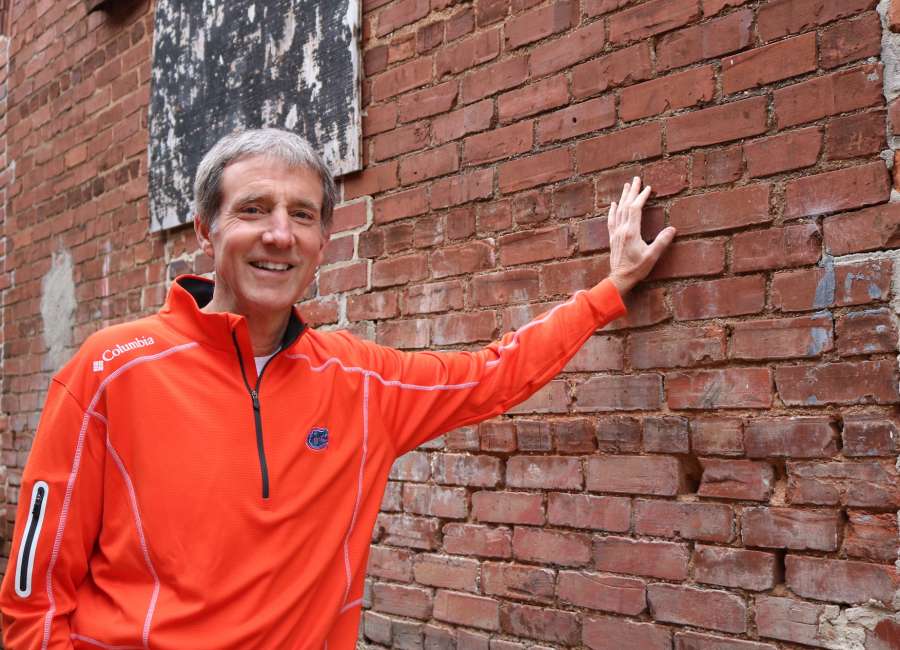 By Scott Ludwig - Special to The Newnan Times-Herald
Vols 45, Chattanooga 0. I may have been wrong about Rocky Top. They're not the worst team in Tennessee; just in the SEC.
The matchups were so weak for Week Three that ESPN's Game Day made an appearance in Ames, Iowa. For real. The game pitted Iowa against Iowa State, two teams that although being in the same state are not even in the same conference. For real. And the game took most of Saturday to play due to a lengthy weather delay. Also for real. One of the teams won by a point although I'm not sure of the final score. Let's just call it and day and call it 1-0.     
Add the name of Oklahoma (formerly Alabama) quarterback Jalen Hurts to this year's list of Heisman trophy candidates. It's worth mentioning that the last two Heisman winners were Oklahoma quarterbacks (Baker Mayfield in 2017 and Kyler Murray last year). Don't be surprised if a three-peat is announced on the second Saturday in December.   
This week's Rocky Bottom Award goes to all of the former Top 25 teams that lost to an unranked opponent and likely won't be heard from again: Michigan State, Southern Cal and Maryland. Special recognition goes to the Terrapins who, prior to the weekend were averaging 70+ points a game. This week? Seventeen points, with four of them scored by the defense. Also, their helmets are hideous (Google if you must). 
Mississippi State had a meltdown in the fourth quarter in its home loss to Kansas State. They could have used more cowbell. A better football team also would have come in handy. 
Georgia Tech lost on their home field to the Citadel, leading to speculation that the Jackets may not even be the best team in Atlanta. What's up, Georgia State? 
Alabama thought it had a perennial shortcoming resolved by signing a three-star kicker. A missed extra point and short field goal says otherwise. Maybe what they need is a six-star kicker.
Miami finally won a game, 63-0 over Bethune-Cookman at Hard Rock Stadium. The fans still in the stands at the end of the game performed what could possibly have been the world's smallest wave; rumor has it that the people at Guinness have been asked to investigate.
Central Florida beat Stanford 45-27 in a game that wasn't as close as the score indicates. Perhaps this is the year the Golden Knights are awarded a spot in the CFA playoffs. Only two years too late, of course. 
The game wearing the Maryland helmet (it was hard to look at) was Florida's come-from-behind 29-21 win over Kentucky at Lexington. Sixteen penalties, six turnovers, two critical chip shot field goals missed—one by each team, three ejections for targeting, two touchdown runs by Florida called back by holding penalties and one season-ending injury (Gator QB Feilipe Franks).   
There were also a number of games that finished long after I went to bed that I'm not going to bother mentioning since football on the west coast has about as much relevance here in the southeast as earthquake insurance. 
And now for this week's nod to the NFL: 'I can't stand players like Antonio Brown.' God bless Terry Bradshaw.