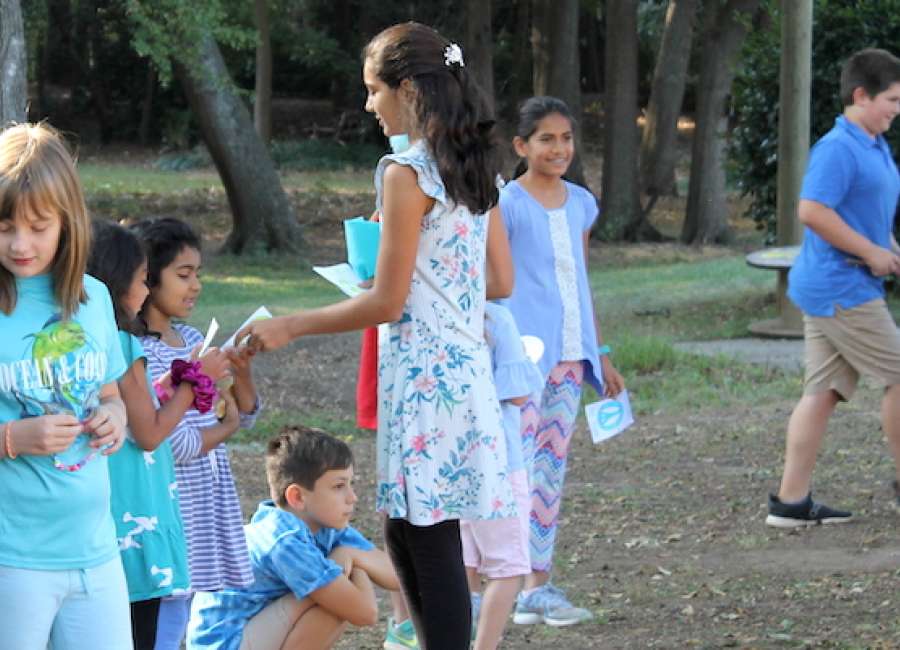 The Carolyn Barron Montessori School took part in the International Day of Peace – a day dedicated to strengthening ideals of peace around the world. 

The school has been celebrating Peace Day for over 15 years, according to Director of Admissions Tracy Piepho.
Students gathered for a ceremony at the peace pole at CBMS Friday. The ceremony began with a brief history of Peace Day and the reading of a poem. 
Then, students performed a song and passed out gifts to other students. 
Students made bracelets, painted rocks, peace flags and decorative paper plates to distribute. All the gifts related to this year's Peace Day theme, "Climate Action for Peace." 
"The theme draws attention to the importance of combating climate change as a way to protect and promote peace throughout the world," according to www.un.org . 
Peace is an integral part of the Montessori method. The founder Maria Montessori lived through both world wars, according to Piepho. 
During World War II, Montesorri had to flee Europe and went to India. Having witnessed the atrocities of the wars, she believed true world peace could only occur through the education of children, according to Piepho.
She was nominated for the Nobel Peace Prize in 1949, 1950 and 1951.
"We hope that the students will learn to be kind to one another and to take care of themselves, each other and the world," Piepho said. 
International Day of Peace was established in 1981 by a unanimous vote of the United Nations as a way of "commemorating and strengthening the ideals of peace, both within and among all nations and peoples," according to www.internationaldayofpeace.org . 
A 2001 amendment set the annual day of global celebration on Sept. 21, a shared date "for all humanity to commit to Peace above all differences and to contribute to building a Culture of Peace," according to the website.