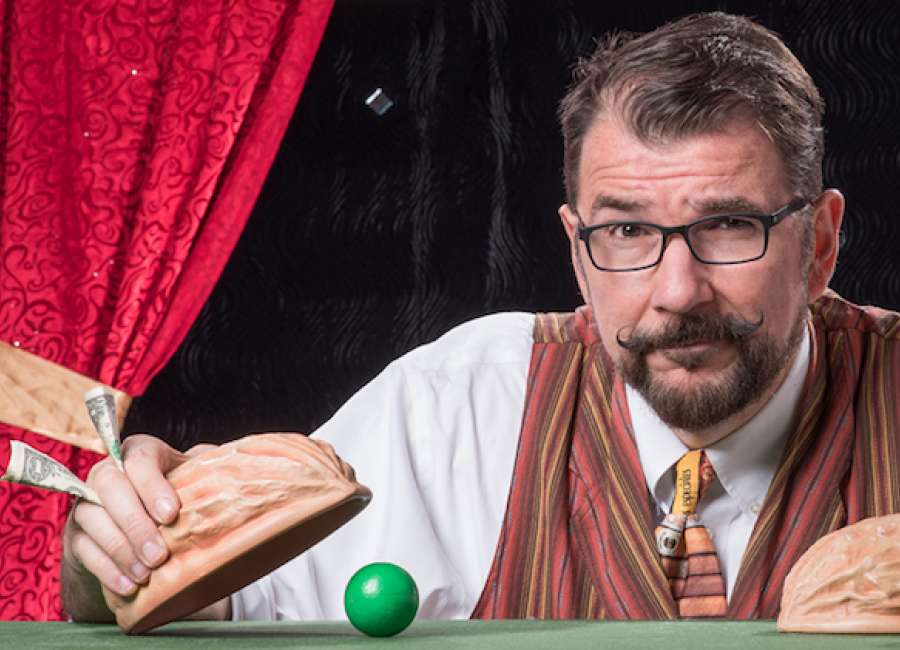 (Editor's note: Dixon successfully fooled Penn & Teller during his appearance Monday night.)
Chris "Doc" Dixon of Newnan will appear on "Penn & Teller: Fool Us" on The CW Network Monday at 8 p.m. 
The episode that Dixon will appear on is the 11th episode in the season and is called "The Mind Noodler," according to www.cwatlanta.cbslocal.com .
The show, now in its sixth season, features the best magicians from around the world. In addition to entertaining viewers, the magicians also try to fool magic stars Penn and Teller and win the coveted Fool Us trophy.
Penn and Teller are a magical duo that has been performing magic and comedy together for over 40 years.
Dixon said he applied to be on the show last December. He said hundreds if not thousands of magicians applied, and only 50 appear on each season. 
Dixon was picked, and he was invited to travel to Las Vegas to tape the show at the Rio Hotel and Casino. 
Leading up to taping the show, Dixon said he practiced his routine every available minute. He added that with six boys at home, it was no easy task. 
"I'm eager to see the episode, how the routine looks on TV," he said. "I'm also eager to use it as a tool to connect with new clients." 
If Dixon can trick them, he will win the Fool Us trophy and the opportunity to appear in Penn and Teller's Las Vegas stage show. 
Dixon estimates that only 10 percent of magicians who appear on the TV show can fool Penn and Teller. 
Monday night's episode won't be the first time Dixon has been on TV. He appeared on "The Late Late Show with James Corden" three years ago. 
Dixon also performed for the first family at the White House during the presidencies of both George W. Bush and George H. W. Bush. 
Magic is something that Dixon has been passionate about since he was a kid. When he was 11 years old, his sister gave him a magic book for his birthday. 
The book was "The Amateur Magician's Handbook," and reading it, he was hooked to magic. 
Dixon began his professional career in magic when he was 20, and he performed in restaurants and for birthday parties. 
He learned a lot of his tricks from books and networking with other magicians. 
"I never really considered doing anything else for a living," he said. 
Now, he mainly does close-up sleight of hand for corporate events and conventions. Dixon said he also attends trade shows for companies and combines their product message with magic.
He also has performed magic at events for causes close to his heart: foster care and adoption. 
Dixon and his wife have six sons living at home, all of whom were adopted. At adoption events half of the program he does is magic, and the other half is guiding people through the adoption process. 
Dixon and his family have lived in Newnan for just over a year; they relocated here from Pittsburgh. He said they had been thinking about moving down South for a while, and on a whim they found Newnan. 
"In 2017, on a lark, we decided to come down to be extras on 'The Walking Dead,'" he said. "We stayed a couple of extra days and got to know the area, and loved it."