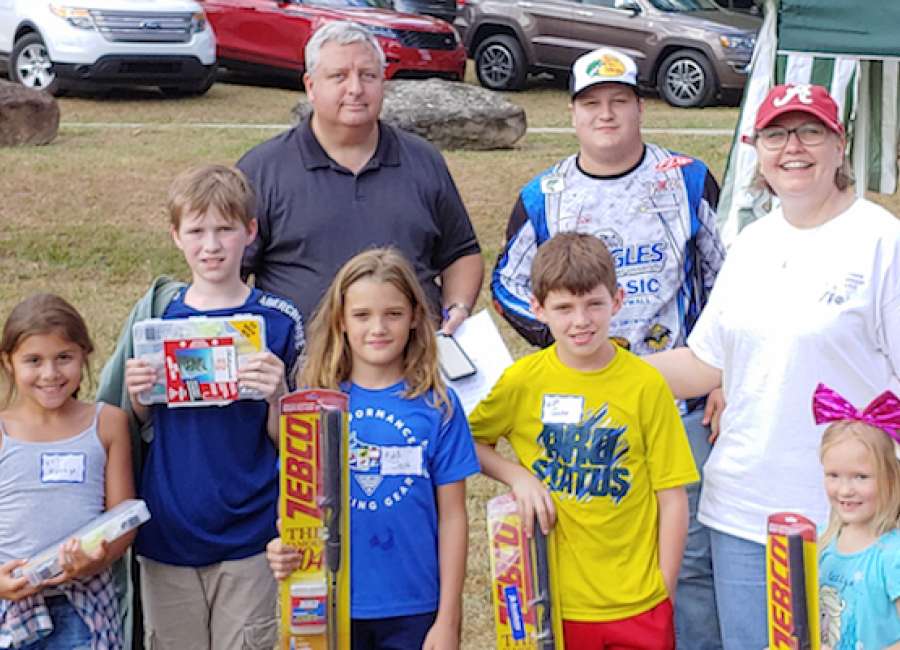 Dozens of young anglers got hooked on fishing during the Senoia Optimist Club's Kids Fishing Derby.

"We had a beautiful day of fishing," said Tim Manley, a PE teacher who heads the aquatic-centered STEM Club at Eastside Elementary School. "Thanks to the Optimist Club for sponsoring the event."
Several Eastside Elementary students were among the 77 children ages 5-15 who entered the free event at Marimac Lakes Park. Participants caught and released 114 fish – seven catfish, one largemouth bass and 106 bluegill, according to judges.
Prizes, which included rod and reel sets and tackle boxes filled with lures and hooks, were awarded in several categories. Winners included Jack Brown, most fish; Gabe Ferguson, biggest fish; Makayla Gray, second-biggest fish; Jeremiah Mitchell, third-biggest fish; and Mana Alcontara, smallest fish.
"The event was fantastic," said Kevin Marais of the Senoia Optimist Club. "Everybody had a wonderful time. A lot of parents asked if we could do it again, and we're planning on doing it again next year."