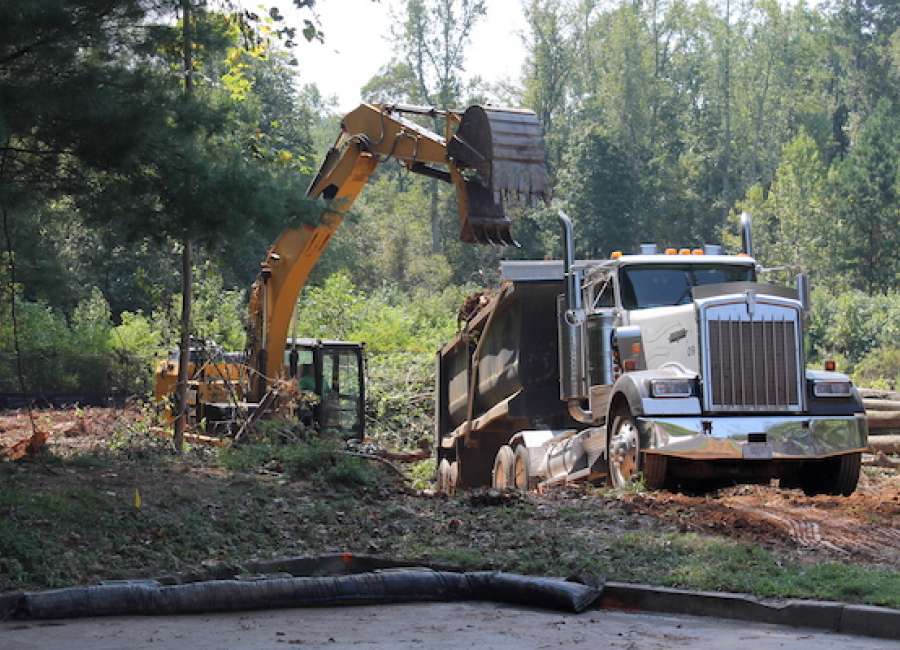 The Coweta County Board of Education unanimously approved an intergovernmental agreement Tuesday night to extend a sewer line to Northgate High School, Shaw Road Middle School and Canongate Elementary School.
The school system will be partnering with the Coweta County Water and Sewerage Authority to connect sewer lines to the three schools. 
Superintendent Dr. Steve Barker said the sewer line extension to these schools would allow them to reclaim land, especially at Northgate High School. 
"What we know about the drain fields is they don't get better with time," Barker said. 
The authority had already approved the agreement when it was brought before the school board. 
The project will start at a manhole cover on Hwy. 154 near Coweta Industrial Park, and run down the west side of Interstate 85, according to Rick Jones, authority chief operating officer. They will then bore under the interstate to get to Northgate. 
Under the agreement, the project will be completed by May 1, 2021, unless changes or unforeseen events cause delays.
Other projects have been approved or are already underway around the county. 
Shaw Road Middle School roadway improvements 
The school board also approved an intergovernmental agreement with Coweta County for the construction of roadway improvements to include acceleration/deceleration lanes, a left turn lane and a roundabout at the Shaw Road Middle School site. 
The estimated cost to the school system is $501,380.
Nixon Centre addition and renovations 
Demolition work has begun in the old kitchen area at the Nixon Centre. Dirt is being brought in for the grading of the parking lot and addition. 
Reroofing will begin this week. Renovations are scheduled to be completed by the end of January 2020. Completion of the addition is scheduled for spring 2020. 
High school tennis court replacement
The school board unanimously approved the proposal submitted by Torrance Construction to rebuild the tennis courts at Newnan High School, Northgate High School and East Coweta High School.
The tennis courts at East Coweta High School will be relocated to the area east of the baseball field. 
Torrance Construction submitted the high scoring proposal with a total score of 269 points and a total bid of $1.325 million.
East Coweta High School parking lot 
The school board unanimously approved the low bid submitted by Piedmont Paving, Inc. for the East Coweta High School parking lot addition. 
The work consists of demolition of the existing tennis courts and constructing a new parking lot at the old tennis court location. The low bid amount submitted by Piedmont Paving is $525,490.99.