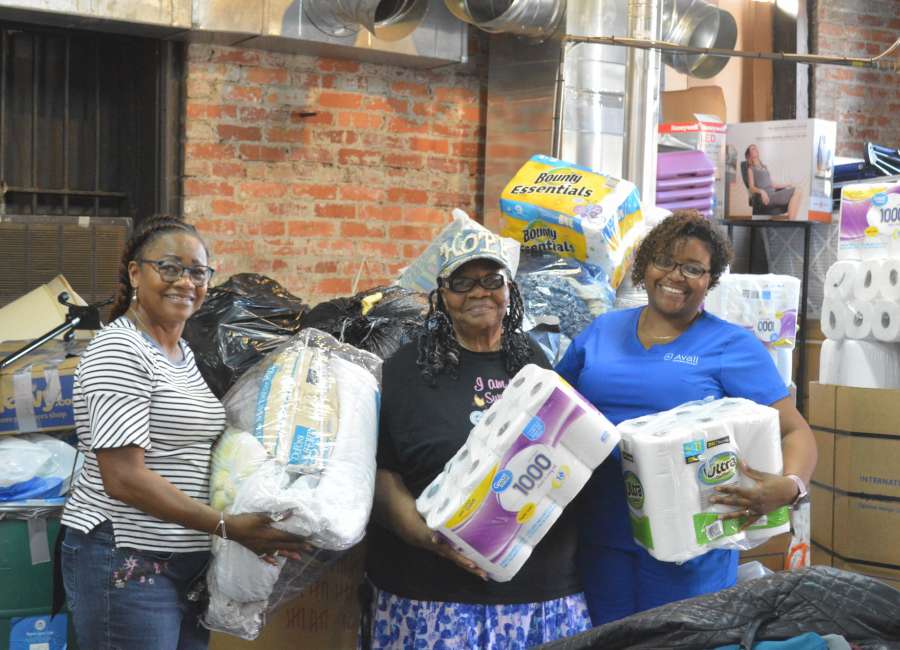 Donations are starting to come in for the Bahamas hurricane relief effort in Coweta. 

The local relief effort is a partnership between two sisters from the Bahamas and Cowetan Lori Lawrence. 
Prestina Harris still has family who lives in the Bahamas and her sister has a nonprofit organization, Ali McIntosh Children's Charities, in Nassau.
Lawrence's mother sees Harris for radiation treatment, and at one of their visits, Harris was expressing her anguish over what was going on in the Bahamas. Her sister had procured space on a ship, but they needed a container. 
Lawrence, with her organization Phil's Friends, worked with a local company that donated the 20-foot container. 
Another sister of Harris', Sharon Hayes, lives in Clayton County, and their mother is also in the area, and they have been working with her church and other groups in Clayton County as well as Coweta. 
"It has come together so quickly and everybody is just pitching in," said Hayes. 
Another organization, Darien Community Outreach in Darien, Ga., is also involved, Harris said. 
Towels, sleeping bags, pillows and blankets are some of the items being requested, along with paper towels, tissues, toilet paper, cleaning supplies, children's toys and clothes – especially underclothes.
Harris would also like to collect coloring books and crayons for the children. 
The items will go to people in Nassau, where evacuees from other islands are sheltering. 
The items will be packed and loaded on Thursday and Friday, and Harris' husband, a truck driver, will take the container down to the ship. 
Donations for those impacted by Hurricane Dorian can be brought to Bridging the Gap, 19 First Avenue, Newnan today and Thursday from 10 a.m. to 7 p.m.
The donations will be loaded into a shipping container and driven to Fort Lauderdale, where they will be loaded onto a ship bound for Nassau. 
For more information contact Lawrence at 770-855-9192 or Harris at 678-656-5835.