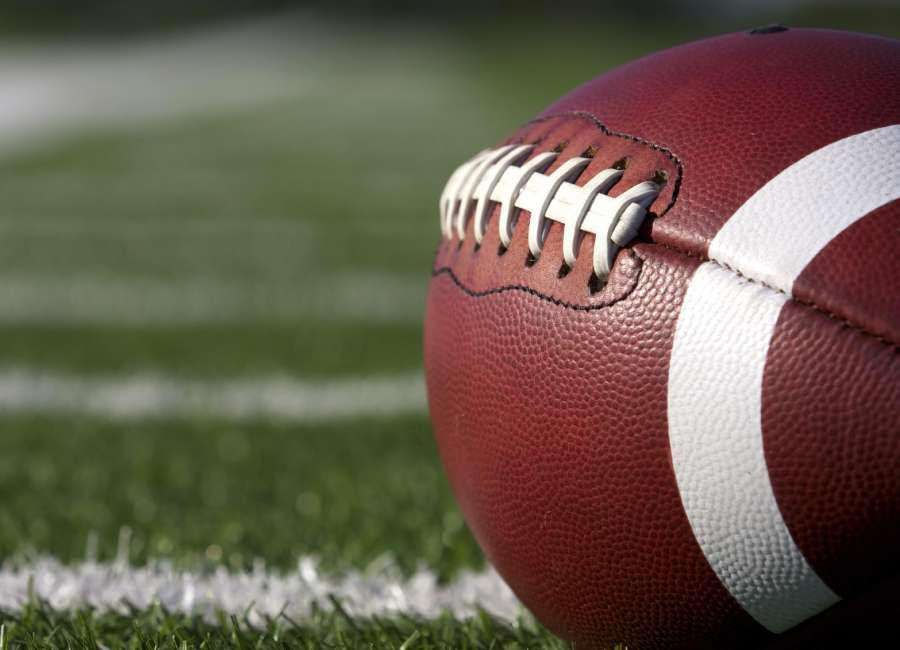 Lowndes Vikings  (3-0) at East Coweta Indians (0-2)
Tonight, 7:30 p.m. Garland Shoemake Memorial 
Coaches: Lowndes—Randy McPherson (18 seasons, 12 at Lowndes, 170-45). East Coweta—John Small (15 seasons, third at East Coweta, 77-77).
Last Week: Lowndes beat Parkview, 38-7. East Coweta was off.
Series Record: Lowndes leads 4-0.
Last Meeting: (2018) Lowndes 37, East Coweta 12.
Lowndes Quick Hits: The Vikings have flexed their muscles on both sides of the football, out scoring its opponents 157-27. Sophomore  quarterback Jacurri Brown likes to keep the football. He comes into the contest as the Vikings' leading rusher with 348 yards and six touchdowns. Although the Vikings like to keep the football on the ground, they have shown the ability to air out the football. Ghetti Brown has nine catches for 107 yards. The Vikings have spread the wealth on defense with nine players already in double figures in the tackling department. Linebacker Jaylon Baker leads the way with 18 tackles and two interceptions.
East Coweta Quick Hits: The Indians will try and get their offense cranked up tonight against the Vikings after scoring just nine points in their losses to Mill Creek (38-6) and Carrollton  (33-3). The Moss brothers have added some spark so far to the offensive side of the ball for East Coweta. Senior Rakiyan Moss has three catches for 88 yards, while Amariyon has four catches for 40 yards and a TD. Amariyon has also rushed for 108 yards on 11 carries and a TD. East Coweta has played two quarterbacks so far, giving both Devin Gilbrand and Gabe Gray a chance to line up under center. Gray has rushed for 139 yards and passed for 108 yards.
Defensively, junior Chase Lewis leads the way with 20 tackles. Tray Grey enters tonight's contest with 15 tackles and one caused fumble.
Newnan Cougars (2-1) at Griffin Bears (3-0)
Tonight, 7:30 p.m.
Coaches: Newnan—Chip Walker (15 seasons, three at Newnan, (139-39-1). Griffin—Kareem Reed (Four Seasons, first at Griffin, 29-10).
Last Week: Newnan 40, Alexander 34 (3OTs). Griffin 28, Lanier 8.
Series Record: Griffin leads 30-19.
Last Meeting: (2018) Griffin 26, Newnan 17
Newnan Quick Hits: Newnan brings a balanced offense attack into the 50th meeting between the two schools.
The Cougars are averaging 179 yards through the air and 175 yards on the ground through the first three games of the season. Junior quarterback Michael Maginnis has passed  for 538 yards, four touchdowns. Quaanard Arnold and Josh Harris have turned into Maginnis' favorite targets. Arnold leads the way with 14 catches and three touchdowns, while Harris has also gone over the double figures mark with 10 catches and one TD. Newnan is also dividing the bulk of its running attack with Aubrey Carter rushing for 250 yards and two TDs. Omarion Florence has rushed for 178 yards and three TDs. On the defensive side of the ball, Jaylen Geter (29 Tackles) and Steven Carter (27) lead the way for the Cougars. Rayquan Ransby has two sacks.
Griffin Quick Hits: The Bears come into the contest with a high-powered offense and stingy defense. Griffin has outscored its first three opponents 112-14. The Bears shutout county rival Spalding 40-0 to open the season.
Douglas County Tigers (1-1) at Northgate (0-2)
Tonight, 7:30 p.m. at Henry Seldon Stadium
Coaches: Douglas County—Johnny White (Seven seasons, four at Douglas County, 44-22). Northgate—Mike McDonald (13 seasons, two at Northgate, (81-59).
Last Week: Douglas County beat Eagle's Landing 26-7. Northgate lost to Starr's Mill 28-0.
Series Record: Douglas County leads series 5-2.
Last Meeting: (2018): Douglas County 33, Northgate 7.
Douglas County Quick Hits: The Tigers have used a balanced scoring attack through their first two games of the season, averaging 152 yards on the ground and 118 through the air. Quarterback Justin Franklin has shown he can both run and pass when he has the football. In the first two games, he has 231 yards through the air and two TDs. He has rushed for 134 yards and scored a TD. Travis Collier has caught both his TDs. on the other side of the ball, Jonathan Jeffeson has three sacks.
Northgate Quick Hits: Northgate will try to put last week's shutout loss to Starr's Mill behind it when it opens Region 5 6A play against the visiting Tigers. The Vikings have been outscored 55-13 through the first two games. The Vikings stayed with Newnan in the first game of the season, only trailing 12-7 going into the fourth quarter.
Tanner Hughes has been one of the go-to guys for the Vikings out of the backfield this season, Hughes scored on a 73-yard rush on the Vikings first play from scrimmage against Newnan to open the season.
Quarterback Isaac Corbitt is running the offense for the second year in a row.
Defensively, defensive back Dillion Wade and linebacker Logan Estes are among the leaders on defense.
Deerfield-Windsor Knights (1-1) at Heritage Hawks (2-1)
Tonight, 7:30 p.m.
Coaches: Deerfield-Windsor—Allen Lowe (33, seasons, 27 at Deerfield-Windsor, 256-128-3). Heritage Hawks—Micha Alba (3 seasons, 16-7).
Last Week: Deerfield-Windsor lost to Glenwood from Alabama, 41-7. Heritage beat Creekside 43-0.
Series Record: Tied 1-1.
Last Meeting: (2018): Newnan 21, Deerfield 8.
Deerfield-Windsor Quick Hits: After getting a 19-14 victory to open the season  two weeks ago against Westfield, Deerfield struggled last week, The squad comes into the contest on the road against Heritage being outscored 55-26.
Heritage Quick Hits: The Hawks defense has been on a roll lately, shutting out its last two opponents, Flint River 48-0 and Creekside 43-0. In last week's victory, Branch Burns rushed for 101 yards and a touchdown. Jon Jon Williams rushed for 138 yards and a TD. Defensively, David White had an interception last week for a TD and also blocked a kick for a TD. Heritage outgained Creekside 277 to -12 yards.
Heroes' Night: It's also Heroes Night at Heritage. Veterans., Active Military, and First Responders will be honored on the sidelines before the game. With proper idea, they can be admitted free to the game (themselves only).
Kings Academy (2-1) at Central Christian Crusaders (0-2)
Tonight, 7:30 p.m.
Coaches:  Kings Academy—Johnnie Gunter. Central Christian—Evan Cooper.
Last Week: Kings Academy beat North Georgia, 46-20. Central Christian beat Central 34-0.
Kings Academy Quick Hits: Kings Academy has outscored its first two opponents, 112-56. Kings Academy is on a two-game winning streak. 
Central Christian Quick Hits: Evan Cooper is still looking for his first win as head coach at Central. The Crusaders have been shutout twice this year.