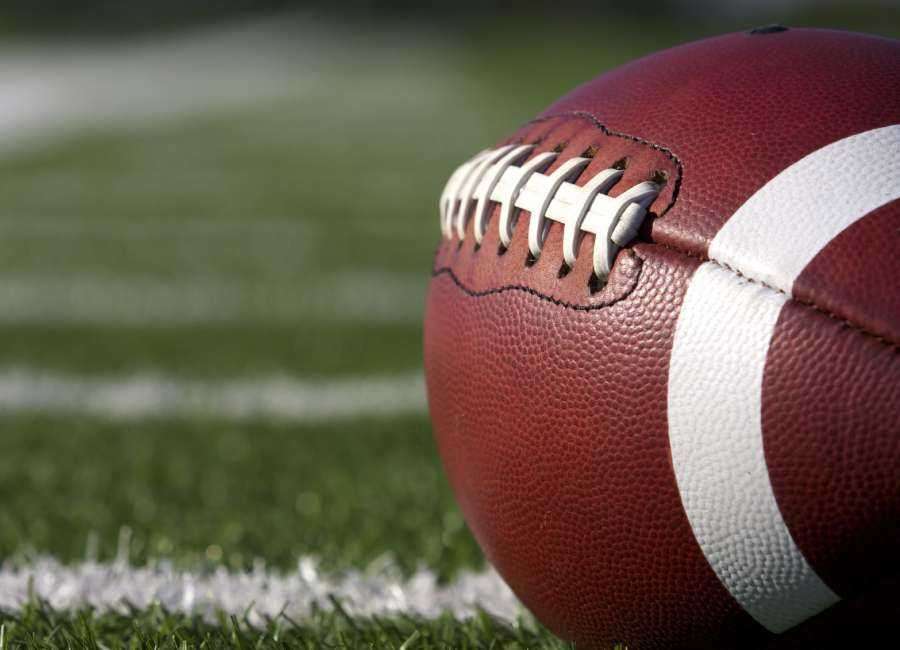 Here is a look at this week's games as local high school football teams return to action on Friday:
East Coweta Indians (0-3) at North Cobb Warriors (3-0)
Friday, 7:30 p.m. 
Coaches: East Coweta—John Small ( 15 seasons, third at East Coweta, 77-78). North Cobb—Shane Queen (20 seasons, 14 at North Cobb, 128-84).
Last Week: East Coweta lost to Lowdnes, 27-3. North Cobb beat Campbell 44-7.
Series Record: North Cobb leads 2-1.
Last Meeting: (2018): North Cobb 30, East Coweta 24:
East Coweta quick hits: After three games, the Indians are still trying to get their offense on track. East Coweta has been outscored 98-12 through its first three games. Junior quarterback Gabe Gray has comes into the non-region road game as the team's leading rusher, with 129 yards and a touchdown. Linebacker Chase Lewis is the Indians' leading tackler with 26.
North Cobb quick hits: North Cobb comes into the game outscoring opponents 44-7. Last week against Campbell, the Warriors used a balanced offensive attack, rushing for 225 yards and passing for 231 yards. Running back Cam Cunningham rushed for 103 yards on 13 carries, while quarterback Trevor Lovett was 14 for 17.
Northgate Vikings (0-3, 0-1) at Creekside Seminoles  (1-2, 1-0)
Friday, 7:30 p.m.
Coaches: Northgate—Mike McDonald (13 seasons, second at Northgate, 81-60). Creekside—Maurice Dixon (Third season, 8-16).
Last Week: Northgate lost to Douglas County 13-3. Creekside beat New Manchester 13-6. 
Series Record: Creekside leads 6-3.
Last Meeting: (2018): Northgate 35, Creekside 33
Northgate quick hits: The Vikings have been outscored 68-16 in  their first three games and will try to beat the Seminoles on the road in a region game Friday. Against Douglas County, the Vikings trailed 6-3 at the half, after taking an early lead on  Dalton McGowan's 25-yard field goal.
Creekside quick hits: Running back Tyler Malone has been the Seminoles go to guy through the first few games. Heading into last week's contest, he had rushed for over 200 yards and scored two touchdowns. Despite a 54-14 loss to Dutchtown, he rushed for 140 yards and one of the Seminoles' scores.
Trinity Lions (3-0) at Mount Vernon Mustangs (2-1)
Friday, 4:30 p.m in Marietta
Coaches: Trinity—Kenny Dallas (14 seasons, third at Trinity, 110-48). Mount Vernon—Wayne Dabbs (Fifth season, 27-21). 
Last Week: Both teams were off.
Series Record: Mount Vernon  leads 2-0.
Last Meeting (2018): Mount Vernon  13, Trinity 12.
Trinity quick hits: The Lions have outscored their opponents 73-52 and enter the contest after last week's open date, with an air attack that is averaging 163 yards per game. Sophomore quarterback David Dallas has thrown for 484 yards and eight TDs. He has been intercepted just one time. Danny Baird has caught 11 passes for three TDs. Christian Hanson is the leading tackler with 32, including a sack.
Mount Vernon quick hits: Like Trinity, Mount Vernon likes to air out the football. The Mustangs'  junior quarterback Blake Kytle has passed for 735 yards and 11 TDs. Andrew Douglas has been on the receiving in off five of those touchdowns. He also has 23 catches.
Heritage Hawks (3-1) at Valwood Valiant (1-2)
Friday, 7:30 p.m. Valdosta
Coaches: Heritage—Micah Alba (Three seasons, 16-7). Valwood—Justin Henderson (Two seasons, 9-5). 
Last Week: Heritage beat Deerfield 35-0. Lost to North Florida Christian 45-31.
Series Record: Valwood leads 3-0.
Last Meeting: (2018) Valwood 28, Heritage 24:
Heritage quick hits: The last three weeks have been all about stingy defenses for the Hawks. Heritage has posted three shutouts in a row with wins against Flint River (48-0), Creekside (43-0) and Deerfield (35-0). In addition to last week's third-straight shutout, quarterback Branch Burns threw two touchdowns each  to Brandon Scruggs and Jon Jon Williams. Andrew Rich also scored a rushing TD. Heritage outgained Deerfield-Windsor 422-21.
Valwood quick hits: Despite the loss to North Florida, Valwood's Zach Pauk threw for 262 yards and three TD, all to Aalah Brown who finished with 9 catches.
Central Christian Crusaders (0-3) at LaFayette Christian (2-1)
Friday, 7:30 p.m. LaGrange
Coaches: Central Christian—Evan Cooper. Lafayette Christian Nate Shaw.
Central quick hits. The Crusaders enter Friday's game trying to put points on the board for the first time after being shutout by  Fullington Academy (24-0), Griffin Christian (34-0) and Kings Academy (58-0) to open the season.
Lafayette quick hits: Lafayette comes into the contest outscoring opponents, 98-32. Lafayette opened with a victory over Lanier Christian (49-14) before falling to to Central Fellowship (18-7). Last week, they beat Fullington Academy (42-0).