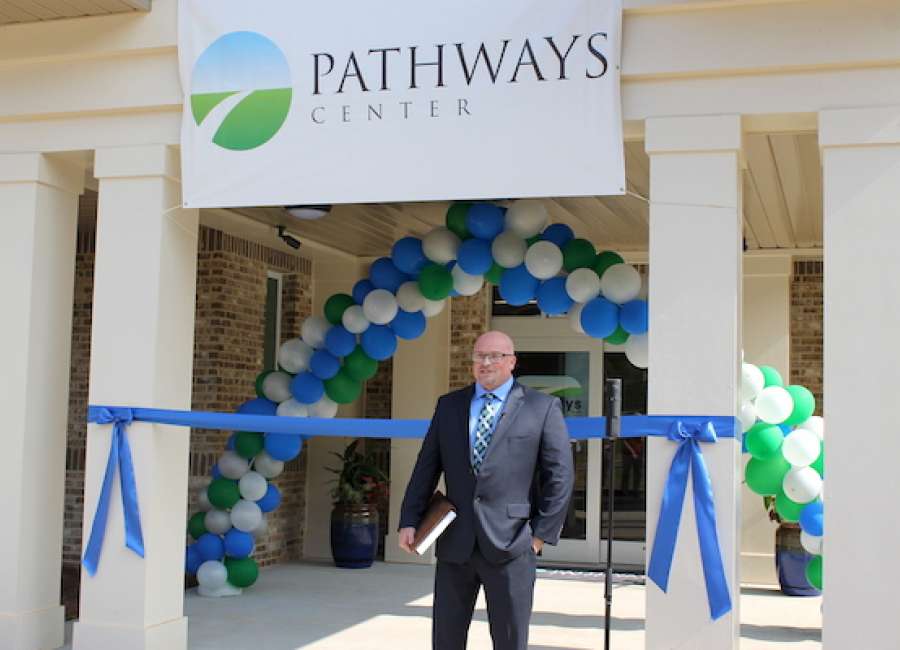 September is National Suicide Prevention Awareness Month, which highlights the suicide crisis in the United States and steps that can be taken to prevent self-harm. 
The month is an opportunity to direct efforts toward treating those who need help. 
Suicide was the 10th leading cause of death in the United States in 2017, according to the most recent data reported by the National Institute of Mental Health. 
Suicide is also the 10th leading cause of death for all ages in Georgia, and the third leading cause of death for ages 15-24 in the state, according to the American Foundation for Suicide Prevention. 
The National Alliance on Mental Health has listed some warning signs of those who are depressed and may be considering suicide.
Warning signs of suicide:
Increased alcohol and drug use
Aggressive behavior
Withdrawal from friends, family and community
Dramatic mood swings
Impulsive or reckless behavior
Suicidal behaviors are a psychiatric emergency. If you or a loved one starts to take any of these steps, seek immediate help from a health care provider or call 911:
Collecting and saving pills or buying a weapon
Giving away possessions
Tying up loose ends, like organizing personal papers or paying off debts
Saying goodbye to friends and family
There are several mental health hotlines you can contact if you are dealing with depression or suicidal thoughts, or know someone who is:
Georgia Crisis and Access Line - 1-800-715-4225
My GCAL app (Android or iPhone) allows chatting and calling 
National Crisis Text Line – text "HOME" to 741-741
Coweta County has a focus on mental health and suicide prevention with various programs in place for those in a mental health crisis.
Pathways Center
Pathways Center recently held a grand opening for its Care Campus, which will have both a child-adolescent crisis unit and an adult unit. The campus is not open yet, but the Pathways Center Outpatient Clinic on Hospital Road has a 24/7 crisis center that will operate until the Care Campus officially opens. 
The new crisis centers will provide walk-in evaluations for those in a mental health crisis, inpatient crisis stabilization and substance abuse detox. 
The child and adolescent unit will have 16 beds, and the adult unit will have six 24-hour observation beds and 24 crisis beds, according to Pathways Center CEO Jade Benefield. 
If you know someone who is dealing with depression, it is important to reach out and open lines of communication with them, according to Stephanie Garcia, site supervisor at Pathways Center Coweta Clinic.
She said people who are dealing with depression want help and want someone to reach out to them. 
Garcia said that if someone you know is verbalizing that they are going to commit suicide, it is better to act early. Take what they are saying seriously and call 911, Garcia said. 
Coweta Cares
In addition to the Pathways Care Campus, Coweta Cares is a mobile integrated health care unit for behavioral health calls. 
Coweta Cares is a collaboration between Coweta County Fire Rescue and the Pathways Center. The unit visits Cowetans who have been regular callers to Coweta 911 for behavioral health issues, as well as other patients with behavioral health issues who are referred to the service.
Coweta County Schools
The focus on mental health in the county extends into the public school system. 
The school system hired Ruth Scott last year as the coordinator of mental health support. 
Dr. Steve Barker, county school superintendent, said the Coweta County Board of Education's decision to fund Scott's position emphasizes the importance of the issue. Scott will be able to focus on mental health, something that might not otherwise get the attention it deserves, Barker said.
Scott spent half a semester last year working to develop a needs assessment and a wellness plan. She talked with students, parents, teachers, counselors and administrators. Plans include providing group counseling for students who can benefit from it and programs that teach skills for emotional resilience.