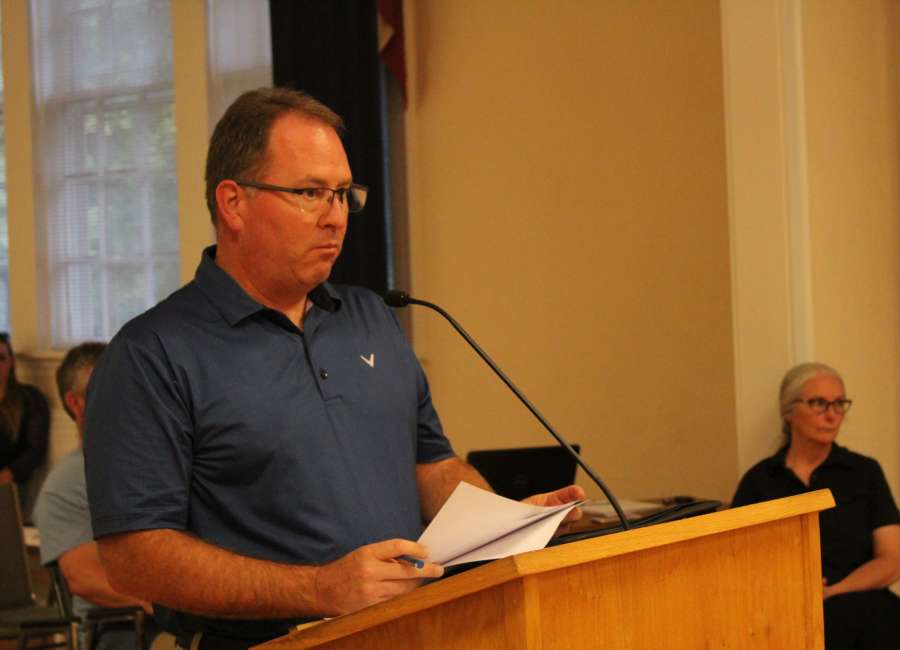 The city of Grantville will get some financial assistance for a long-overdue paving project.
City Engineer Brennan Jones recently met with the Grantville City Council to provide an update on the paving of Pitts Circle and Hawkins Street.
Atlanta Paving, Concrete and Construction consulted with Jones and estimated the project will cost $105,569.
"It's a little bit less than originally anticipated," he said.
Jones said the city received a Local Maintenance Improvement Grant from the Department of Transportation to partially fund the project.
The grant is worth approximately $45,000, according to Jones, and the city is required to match 30 percent of the amount they receive.
Last November, the council approved SPLOST funds to be used for the paving project.
Jones said the construction on Pitts Circle will require a realignment of the road. 
A tree that grew next to the street has caused the road to "meander around it," he said. "We're going to align the road so that there's less of a swerve and more of a curve to fix that problem."
The city engineer said both roads will not be built to the typical width of other Grantville streets. Pitts Circle will be 16 feet wide and Hawkins Street will be 14 feet.
"That's what we're having to put in there based on existing conditions and the right-of-way that we have available," he said. "In both cases, it's wider than what's available now."
"When these roads are done, the citizens on Hawkins Street and Pitts Circle are going to shout for joy," said Council Member Ruby Hines. "Those roads have not been paved in over 60 years."
The old roads will not be dug up, said Jones, though there will be new streets. The contract with APCC states they will use full-depth reclamation, a process that allows the existing asphalt to be recycled.
"It's the better construction and it recycles the majority of the pavement material that's on-site," he said.
According to Jones, the contracts for the construction will be ready for the next city council meeting.