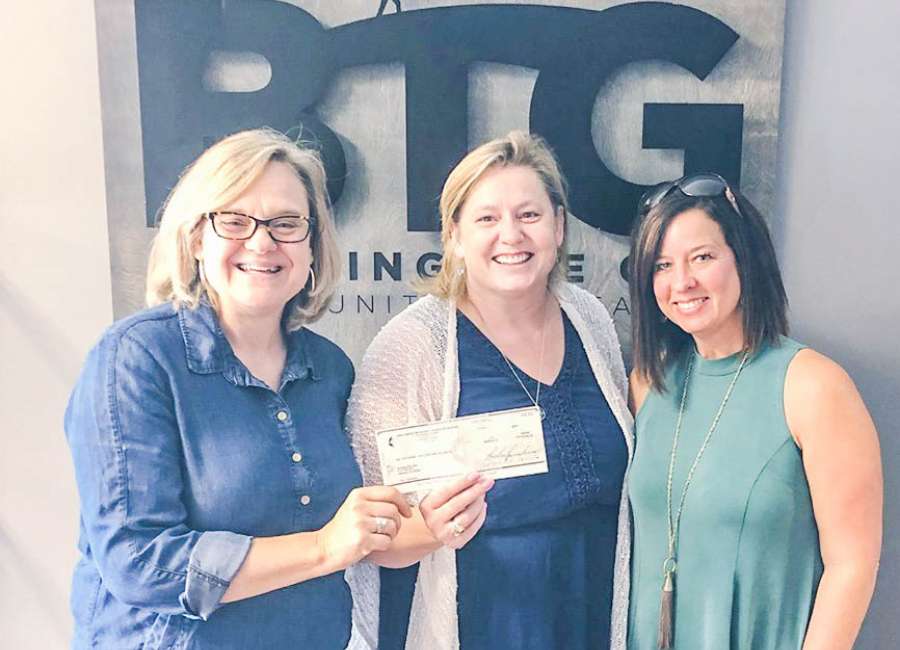 Newnan First United Methodist Church in downtown Newnan has donated $6,000 to Coweta nonprofit Bridging the Gap to help with an increase in demand for its services.

The organization provides food, clothing and case management, as well as showers, laundry facilities and hot meals for homeless Cowetans.
BTG is hosting a donation-matching campaign to be able to serve more Cowetans. Through Sept. 13, a group of donors has pledged to match every donation, up to a total of $25,000.
Maria Bowers-Gardiner, FUMC associate and missions pastor, said the church has donated $11,000 to BTG this year and usually donates between $10,000 and $11,000 annually.
"The food ministry there is very important," Bowers-Gardiner said. "So many people in Newnan and Coweta County area are in need and the church feels it is vital for us to help feed these people. The need seems to be even greater this year."
Bowers-Gardiner said the church raises money to donate throughout the year by taking up an offering from church members who are asked to pay $40 towards feeding the hungry during the season of Lent and Easter.
She said it is possible the church may donate even more money to BTG and other organizations that serve Coweta. 
"It's just September," she said. "At the end of the year, we usually do last-minute giving."
Bowers-Gardiner said the church also supports One Roof and other agencies in Coweta with hygiene kits and supplies. 
FUMC church members packed 11,000 meals earlier this week to send overseas and helped BTG pack meals for its Summer Lunch Program.
From January to July, BTG served 300 more people than it served in all of 2018, said Kelli Yeager-Nelson, BTG executive director. 
The numbers are exclusively for new BTG clients. Most people first encounter BTG when they come for food, either the food boxes on Saturday mornings or the hot meals on Tuesdays and Thursdays. 
Most of the people who come to BTG have jobs, and most of those are working single parents with multiple children, Yeager-Nelson said. 
Yeager-Nelson said the number of children served by BTG has increased by 29 percent over the last year, and the number of families has increased by 22 percent.