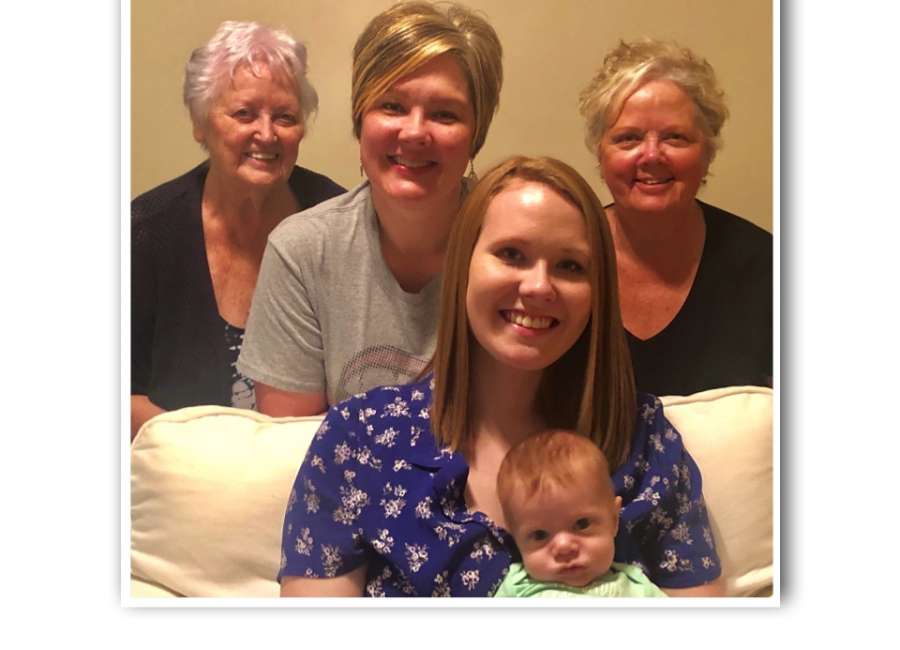 It's not very often that a couple has five generations of living family members on both sides, but Cowetans Gerald and Veronica Rush belong to that select group. 
As with the Rushes, the oldest generation of Gerald and Veronica's family are their mothers.
"My mother is Emma Rice and she just turned 82," Veronica said. "My husband's mother is Elizabeth Rush and she is 91."
The other generation members for both sides include Veronica and Gerald's daughter, granddaughter and 1-month-old great-grandson.
The Rushes have three daughters, 11 grandchildren and three great-grandchildren, with one on the way.
Veronica said both sides of the family were together on Labor Day, so she knew it was the perfect opportunity to take a picture. 
"I think it's really cool we both have five generations on both sides of the family," Rush said. "I've just never seen it. "
Veronica said she plans to capture the generations in her family in photographs and encourages other families to do so, no matter how many generations it may have.
"I have a picture of me, my father, grandfather, my oldest daughter and my first granddaughter," Veronica said. "Pictures mean a lot when someone is gone."
Veronica said her family gets together often, especially during the holidays.
She has memories of her mother singing to her and her siblings often. She said now her mother enjoys reading and "being all about what we used to do when we were little."
How to categorize the generations in your own family
Your siblings and cousins would be considered one generation or the first generation, according to www.onefam.com . 
The generation before you would include your parents and their brothers and sisters – your aunt and uncles – and would be considered the second generation. The third generation of a family tree would include your grandparents and their brothers and sisters.
Generally speaking, the bottom level of the family tree will always be marked as the first generation, with their parents forming the second generation and their grandparents forming the third generation, according to the genealogy discovery site. 
As your tree develops and you discover more about the generations in your family tree, you will add a generation. With every new generation added we assign a higher number to the generation in a family tree. For example, we can have the third, fourth and fifth generations displayed in our family tree.