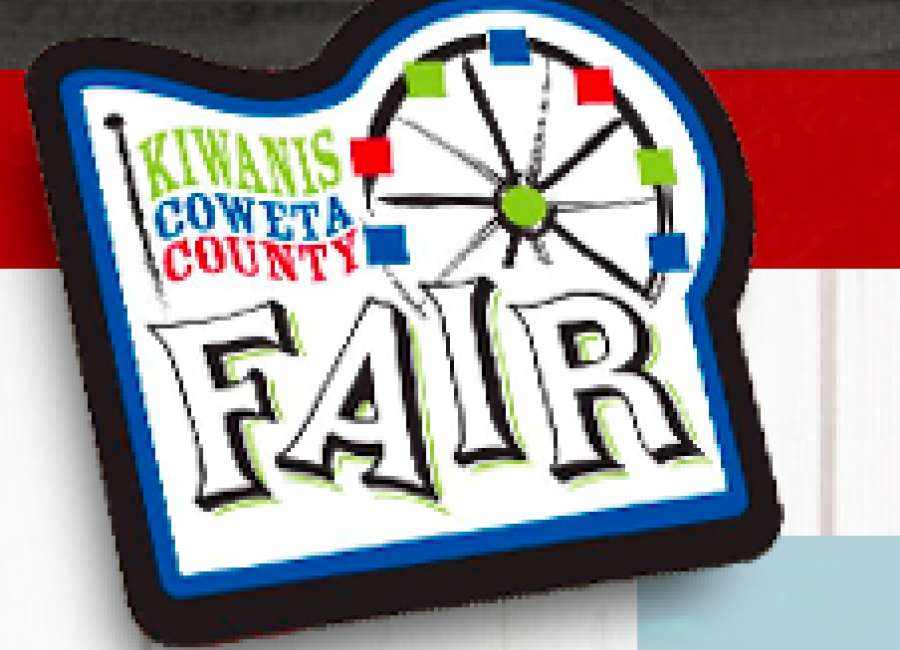 The Coweta County Fair is almost here, and some contests require preregistration by Friday, while other entries can begin being submitted Sunday.
The Family Scarecrow Decorating, Gingerbread House Decorating, Youth Creative Birthday Cake Decorating, Youth Pumpkin Decorating and Cattleman's Steak Cook-off events all require preregistrations by Sept. 13. 
The scarecrow competition is Sept. 21 at 2 p.m., the gingerbread house event is Sept. 22 at 2:30 p.m. the cake decorating event is Sept. 22 at 5 p.m., the pumpkin contest is Sept. 13 at 6 p.m. and the steak cookoff is Sept. 28 at 6 p.m. 
Details for the five events, as well as other fair competitions, are available at www.cowetacountyfair.org .
This year's fair runs from Thursday, Sept. 19 to Sunday, Sept. 29, though only the carnival rides – not other exhibits and shows – will be open the first day. 
Cowetans can enter their finest cakes and pies, canned goods, arts and crafts, flowers, eggs, vegetables and other agricultural products in the fair, with the chance to win cash prizes. 
Prepared food and arts and crafts check-in begins Sunday and ends Tuesday. Exhibitors are encouraged to bring in food entries during the later check-in dates so they will be as fresh as possible for judging, according to fair officials. 
  is 2 p.m. to 6 p.m. Sunday, 11 a.m. to 6 p.m. Monday and 11 a.m. to 5 p.m. Tuesday, at the Coweta County Fairgrounds, 275 Pine Road, Newnan. 
For more information visit www.cowetacountyfair.org or call the Coweta Extension Office at 770-254-2620.