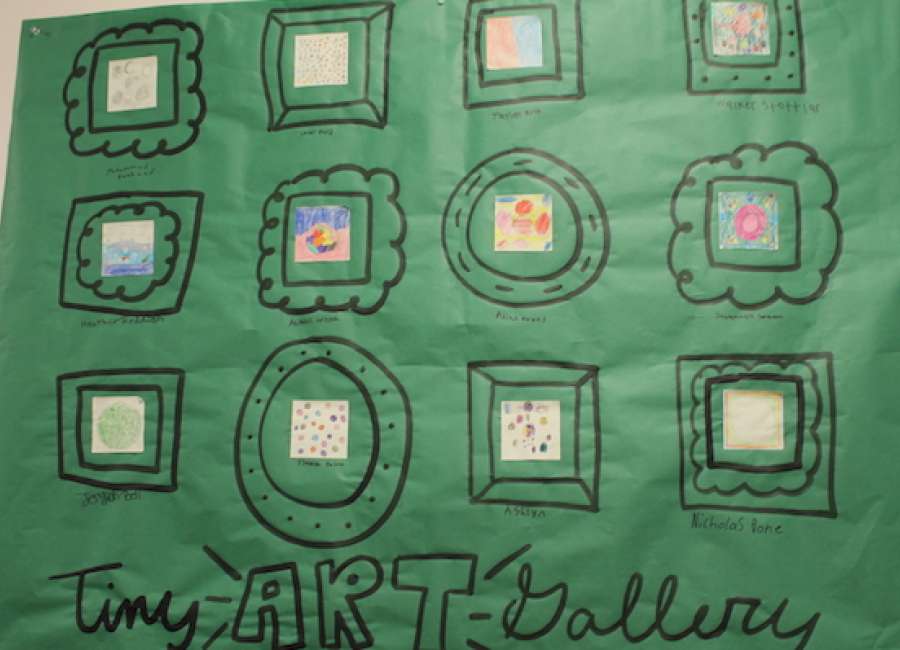 Local students named National Merit Scholarship semifinalists
Several students from local schools are among 16,000 semifinalists in the 65th annual National Merit Scholarship Program, which will award 7,600 scholarships worth more than $31 million next spring.
Local semifinalists are Reece K. Overhold and Sovi-Mya D. Wellons of The Heritage School; Grace T. Smith of Newnan High School; Luke J. Hanks of Northgate High School; and Joshua C. White of East Coweta High School.
To become a finalist, semifinalists and a high school official must submit a detailed scholarship application, in which they provide information about the semifinalist's academic record, participation in school and community activities, demonstrated leadership abilities, employment, and honors and awards received.
Semifinalists must have an outstanding academic record throughout high school, be endorsed and recommended by a high school official, write an essay, and earn SAT or ACT scores that confirm the student's earlier performance on a qualifying test. Finalists will be notified in February.
Western Elementary to participate in world record attempt
Western Elementary School, which helped set a cup-stacking world record in the 2018 STACK UP! event for "Most People Sport Stacking At Multiple Locations in One Day," will participate in the 2019 attempt to break that record.
Western students will stack cups in shifts during their P.E. classes on Nov. 14, when they will take part in a worldwide attempt to reach 635,000 participants and set a new Guinness World Record.
Fourth graders eligible for free pass to federal parks
Fourth-grade students are eligible for a free annual pass to visit more than 2,000 federal recreation areas with their families, classmates, and friends.
The Every Kid Outdoors Program is an interagency collaboration between the Department of the Interior, U.S. Army Corps of Engineers, National Oceanic and Atmospheric Administration, and U.S. Forest Service that provides fourth graders with free access to explore, learn, and recreate in spectacular settings, including national parks, wildlife refuges, marine sanctuaries, and forests.
To obtain the free pass, fourth-grade students visit the Every Kid Outdoors website at www.everykidoutdoors.gov , participate in a short educational activity, and download a voucher. The voucher is valid for multiple use between Sept. 1, 2019, and Aug. 31, 2020, to correspond to the traditional school year. The voucher may be exchanged for a keepsake pass at participating federal lands.
Newnan High to celebrate 1,000th football game
Newnan High School will celebrate its 1,000th football game and homecoming on Oct. 11, when fans will have the opportunity to rent a spot on the practice field for a tent and participate in a tailgate party that will include live music by Sweet Bay and All the Rest, food trucks and tailgating games.
After the party, the Marching Cats Band will lead tailgaters into Drake Stadium for the game. For more information, call NHS at 770-254-2880.
Farmer, Hellwig awarded Valdosta State scholarships
Gaylyn Farmer of Newnan and Cole Hellwig of Grantville were among 500 Valdosta State University students who recently were selected for university-based scholarships.
Farmer received the Walter and Dorothy Salter Scholarship, and Hellwig received the Georgia Power Recruiting and Retention Scholarship.
Valdosta State awarded scholarships to first-year and transfer students as well as students who are currently attending the university for 2019-20. The scholarships were established by private donors and are awarded each year by VSU Foundation Inc. to students with excellent academic achievement and/or to students with financial need who "represent the high standards of the university."
Ortiz named to Alabama dean's list
Emily Ortiz of Newnan was named to the University of Alabama dean's list for the summer 2019 term.
Ortiz was among 477 students recognized for academic achievement. To be eligible for the dean's list, students must maintain a GPA of 3.5 or higher while completing a full-time undergraduate course load.
Other Night School to present 'Life After Carbon' 
The University of West Georgia's Other Night School will present "Life After Carbon" with Dr. Hannes Gerhardt, UWG professor of geosciences, on Tuesday, Sept. 17 at the Hawthorne Room at The Inn at Serenbe.
As the inconvenient truth of global climate change settles into our consciousness, we are often left with a sense of cynicism in the face of the apparent intractability of our energy-driven carbon dependencies. Yet is our failure to imagine a paradigmatic shift to a new, sustainable energy system justified?
Gerhardt's presentation is a journey into possible worlds to come – rooted in efforts and innovations in the here and now – where energy is abundant, affordable and carbon-neutral. 
Receptions for all Other Night School events begin at 6 p.m., and lectures begin at 6:30 p.m. The events are free and open to the public.
Coweta County Board of Education
• The board approved field trips for Northgate High School's yearbook editors and their advisor and for Newnan High School's chorus. The Northgate group will attend a training seminar later this month in Dallas, Texas and the Newnan chorus will participate in the Briarcrest A Cappella Invitational Festival in Memphis, Tenn., early next year.
• A Guaranteed Maximum Price (GMP) of $28.2 million from J&R Construction Company was approved for the new Shaw Road Middle School BP-2 Building Construction Package.
• For the first reporting period, the school with the highest staff attendance was Thomas Crossroads Elementary School. Schools with the highest student attendance were Arbor Springs Elementary School, Madras Middle School, and Northgate High School. The program with the highest student attendance was the Central Educational Center.