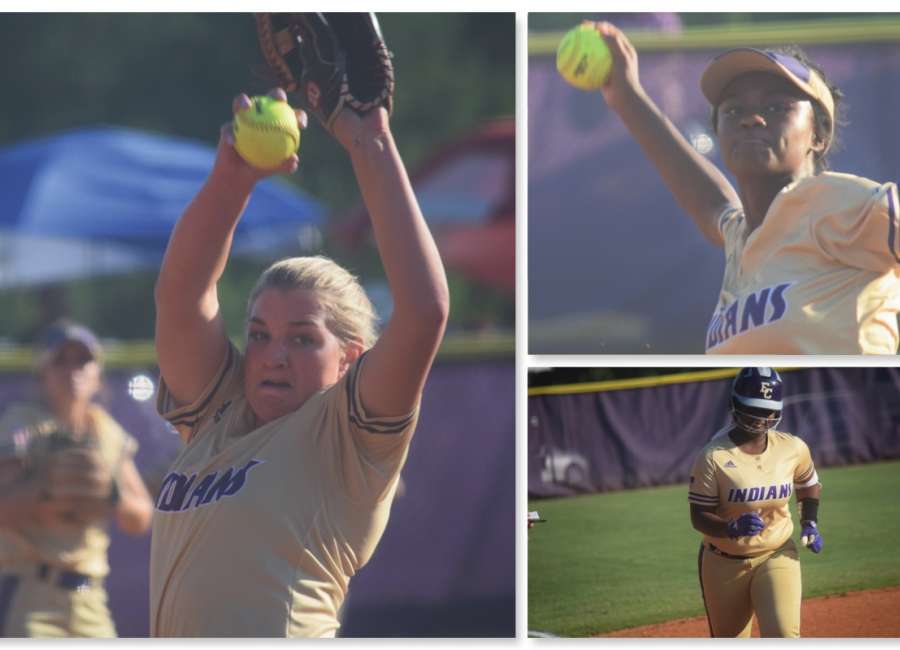 It doesn't happen often, but the East Coweta softball team had to play from behind Tuesday afternoon in its Region 2 7A game against visiting Campbell.

After scoring its only run of the game in the top of the first inning, Campbell's momentum quickly ended as the two-time state champion Lady Indians scored three runs of their own in the bottom of the first on the way to a 12-1 victory in a game called by the mercy rule after four innings.
With the victory, East Coweta improved its record to 13-0 overall and 2-0 in league play.
East Coweta outhit Campbell 9-3 and played error-free softball en route to the victory.
Lead-off hitter Lilly Agan and Ashleigh Griffin paced the Lady Indians stout offense with two hits each.
Griffin finished the game with three RBIs, driving in a run in the first and two in the second on her way to a perfect 2-for-2 at the plate.
Agan drove in a run in the first and third. Her third-inning double was part of the Lady Indians five run explosion to help East Coweta go up 11-1 after sending nine batters to the plate.
East Coweta has used the home run ball throughout the season and it was part of the team's offensive firepower in Tuesday's victory.
Pinch hitter Kaliyah Matthews got into the home run act with a two-run shot in the third inning.
Eliza Kuhn, Kylie Ferguson, Katie Taylor, and Marcie Wiggins also had RBIs.
Aniston Wright picked up the win from the pitching circle, finishing the game with five strikeouts, no walks and three hits.
East Coweta's Jaliyah Holmes pitched two innings of perfect relieve, striking out all six batters she faced.
The Lady Indians return to action next Tuesday at rival Newnan.
Newnan shuts out McIntosh
Newnan 8, McIntosh 0: The Newnan Lady Cougars improved to 9-4 Tuesday afternoon with an impressive shutout against the visiting Lady Chiefs.
The Cougars have outscored their last two opponents 17-1 after also beating Troup County 9-.1.
In Tuesday's  game against the  Lady Chiefs, Ansley Houston allowed just three hits, striking out four and walking one.
The Lady Cougars methodically built their lead, scoring twice in the second, once in the third, once in the fourth, twice in the fifth and twice in the sixth.
Lily Meuninck and Caroline Strickland each doubled for the Lady Cougars.
Rachel Gordon had the hot bat for the Lady Cougars finishing with two hits and three RBIs.
Alex Williams, Meuinick and Maranda Alford also drove in runs en route to Newnan's victory.
Newnan gets back into action Tuesday at home against East Coweta.