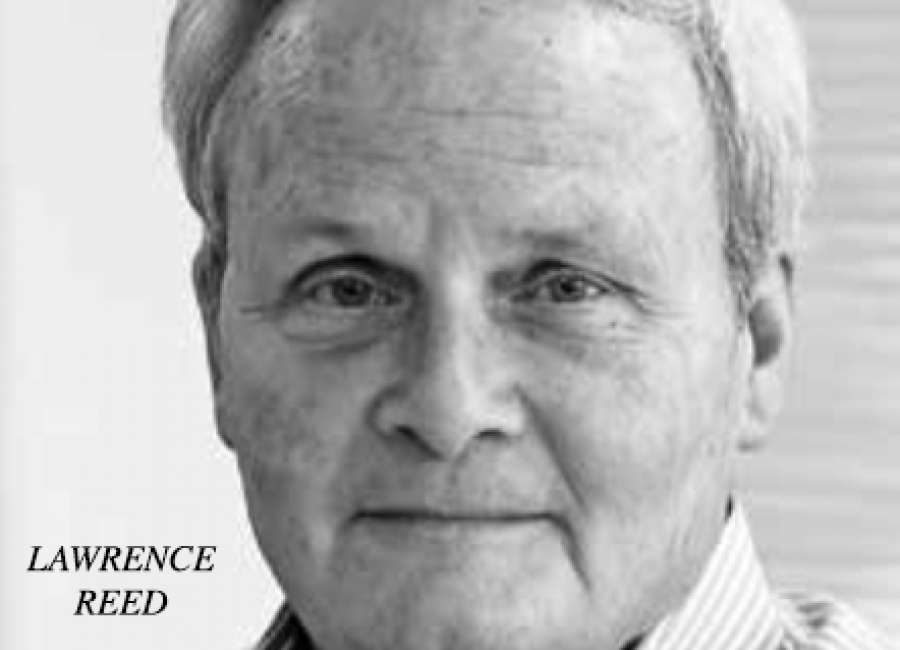 One of the great delusions of our day is that the Scandinavian countries are "socialist" and so America should be socialist too. A local writer declared in these pages that socialism "has succeeded greatly in other countries like Norway, Sweden, Denmark, and several more."
That would surprise the Danish Prime Minister, who declared, "I know that some people in the U.S. associate the Nordic model with some sort of socialism. Therefore, I would like to make one thing clear. Denmark is far from a socialist planned economy. Denmark is a market economy."
The Index of Economic Freedom, accessible online, is a good source for comparing how "capitalist" or how "socialist" each country is. The U.S. is ranked #12. Denmark is #14. Sweden and Denmark are #19 and #20, respectively, and Norway is not far behind at #27. The socialist countries are at the other end of the scale—like Cuba (#178), Venezuela (#179) and North Korea (#180); and not by coincidence, they are also among the very poorest.
Type "Scandinavia socialism" into the search engine at FEE.org, and you'll find numerous articles that address the misinformation on this topic—articles not by charlatans and demagogues like Bernie Sanders and Elizabeth Warren but by actual economists and native Scandinavians who know what they're talking about.
The allegedly socialist countries that seem to work—like Sweden, Norway, and Denmark—do so not because of the socialism they have but because of the capitalism they haven't yet destroyed. Go full socialism and you get Venezuela.
The Economist magazine describes the Scandinavian countries as "stout free-traders who resist the temptation to intervene even to protect iconic companies."
They are among the easiest countries to do business in. They've partially dismantled the socialism they once had through tax cuts, deregulation and privatization.
Dr. Nima Sanandaji, author of Scandinavian Unexceptionalism, tells us that
Nordic societies did not become successful after introducing large welfare states. They were economically and socially uniquely successful already in the mid-20th century when they combined low taxes and small welfare states with free-market systems. Over time, the generous welfare states of Nordic nations have created massive welfare dependency, gradually eroding the strong norms of responsibility that undermine the region's success. This, combined with the growth-reducing effects of a large state, explains why Nordic countries have gradually, over the past decades, moved towards less-generous welfare, market reforms, and tax cuts.
The claim that socialism "has succeeded greatly" in Scandinavian countries is just shameless propaganda, hopelessly wrong and out of date. Those who make such ridiculous claims betray their real agenda of government control by never telling you these facts:
1) Sweden has a 100 percent nationwide school voucher program for schooling instead of the costly, underperforming socialized education system we have here.
2) None of the Scandinavian countries has a nationally imposed minimum wage law.
3) Until just months ago, Scandinavian countries even had lower tax rates on business income than the U.S.
Denmark, Norway and Sweden have generous welfare states—which they have purposely been reducing—but it's not socialism that pays the bills.
As always, capitalism pays the bills that socialism piles up—that is, until, as Margaret Thatcher put it, the socialists "run out of other people's money."
Lawrence W. Reed, a resident of Newnan, is president of the Foundation for Economic Education. He writes about exceptional people, including many from his book, "Real Heroes: Inspiring True Stories of Courage, Character and Conviction." He can be reached at lreed@fee.org .