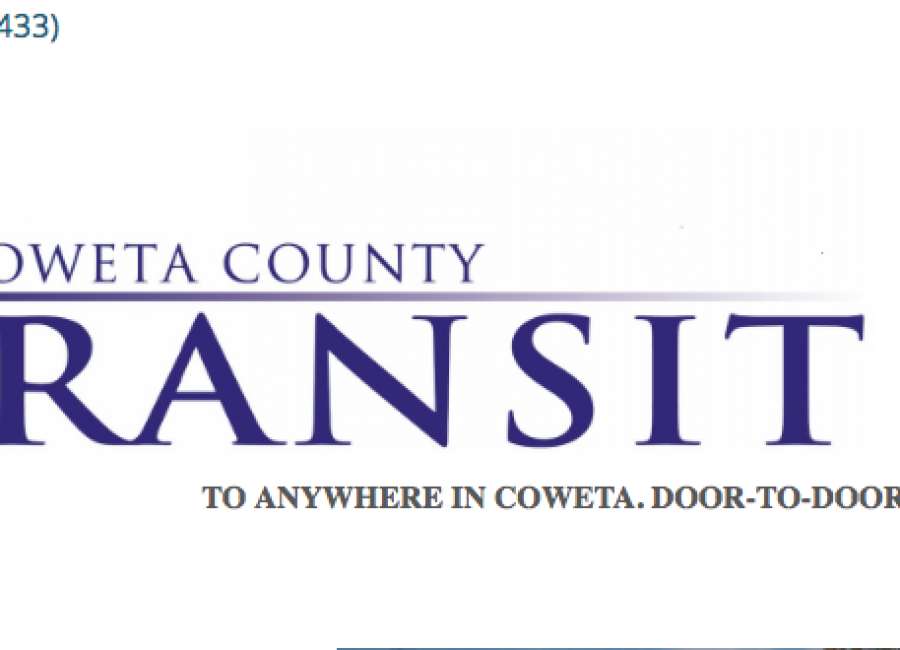 The contract dispute between Transitions Commute Solutions and the Three Rivers Regional Commission won't be affecting the Coweta Transit System.
Transitions, the third-party operator the Coweta Transit System and the Three Rivers regional transit system, will continue to operate the Coweta system through Dec. 31, said Tavores Edwards, Coweta transportation manager. 
A new, emergency contractor is set to take over the regional system Monday, according to Kirk Fjelstul, executive director of Three Rivers. 
The dispute between the two is "a separate issue outside of Coweta County Transit," said Edwards. 
Coweta's Transit System is a "dial-a-ride" system that provides door-to-door service to any location in Coweta County from 8 a.m. to 5 p.m. 
The system will also take Coweta residents to the MARTA bus stop in Palmetto. Rides must be scheduled by noon for the following day, at a minimum. During peak times, more advance notice may be needed. 
To schedule a ride, call 770-683-RIDE.
Public rides are $3 per person, each way. The system also provides trips that are paid for through the Department of Humane Services on a subscription basis. DHS is contracted with Transitions through Dec. 31, Edwards said. 
Before the end of 2019, Coweta County will work with Three Rivers in putting together a Request For Proposals for transit third-party-operators, as required by the Georgia Department of Transportation, said Edwards. The operator selected through that process will begin operations in January. 
Coweta and Three Rivers currently have the same operator, but that's just how the bid process worked out. "They selected the same contractor," Fjelstul said. "It's more efficient to kind of run them together, but they do have a separate contract," he said of Coweta. 
Transitions' call center schedules rides for three different systems, including a system in Carroll County, said Justin Rison, president of Transitions. 
The contract dispute between Transitions and Three Rivers is over unpaid invoices from May and June that total $275,000, according to Rison.
"I hear I'm not operating past this Saturday. They haven't told me anything," Rison said Tuesday. 
"Basically they are giving our contract – that we have the right to – to another contractor because he doesn't want to pay us," Rison said of Fjelstul. "This is completely unfair." 
On Tuesday, it was thought the dispute might impact the Coweta system as well as the regional system, though Rison said he didn't understand why it needed to. 
After giving a 45-day notice to terminate the regional contract, the company never gave notice it wanted to terminate the Coweta contract, Rison said. 
"Coweta has always paid us on time," he said. "They've always been great."
Rison said he's been contacted by concerned riders who believe the system might be shutting down temporarily because of the dispute. 
"We don't want to leave," he said. "The drivers are great, the managers are great, the customers we serve are fantastic."
The Coweta system is funded through a section-5311 grant from the federal government, the $3 per person fare, the DHS subscriptions and money from Coweta County. For the six months of July 1 through Dec. 31, the county's contribution will be approximately $15,600. 
Three Rivers provides assistance in administering the 5311 program.