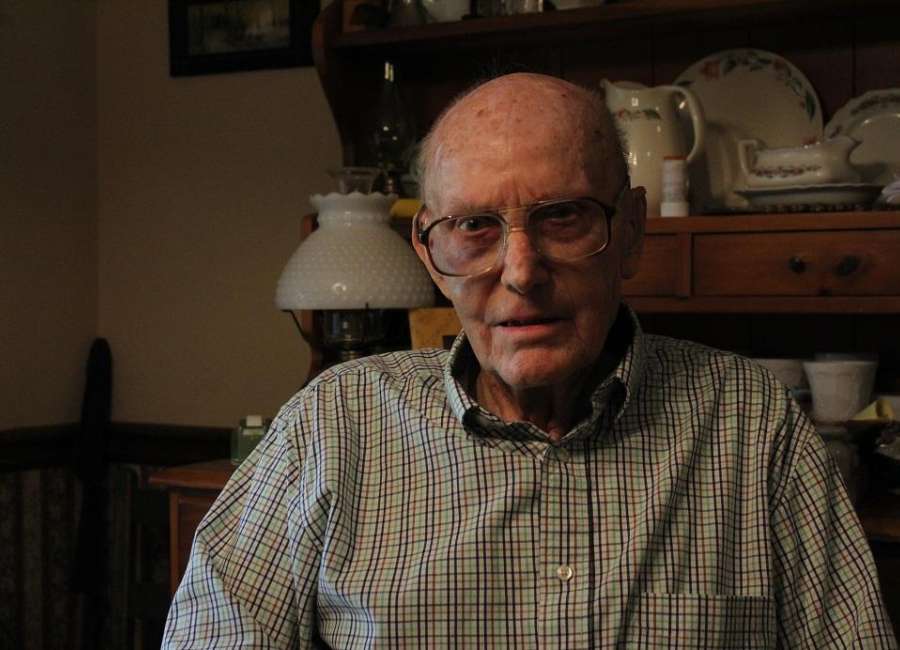 In September 1949, Lisle Bowers and more than 50 other Coweta farmers organized the Coweta Livestock Association to share their expertise with the local agricultural community.
After his father died in a tractor accident, Bowers returned home from Abraham Baldwin Agricultural College in February of 1949 to support his mother and sister who were left alone.
At the age of 18, Bowers took over his family farm.
"There was work that was on the farm that needed doing," he said.
The CLA would rename itself in 1961 as the Coweta Cattlemen's Association as a chapter of the state-wide Georgia Cattlemen's Association.
The CCA turned 70 on Sept. 23. Bowers is a former president of the association and is the only living charter member.
"We had a very active livestock and cattle association," Bowers said. "Coweta County had one of the biggest concentrations of cattle in the state."
According to Bill Cline, a former president of CCA, the organization is for cattle producers – although owning cattle isn't required to join – and for anyone interested in a rural lifestyle.
"Most of them do have cattle but what they do all have in common is rural advocacy and liking rural lifestyle," Cline said. "I have a lot of neighbors on Smokey Road and they just enjoy being out there. It's peaceful and quiet. A lot of them like raising livestock and growing crops and things like that. But you got to want to do that."
Cline said you need to be prepared to act as a midwife for a cow on a cold morning. But the calf isn't coming out, he said, so you need to call the vet, and it's Christmas.
"I've had this happen," he said. "It's not for the faint of heart. You've got to want to do that. You've got to enjoy that kind of thing."
The CCA was designed to allow local cattle producers to network, discuss challenges and successes and share information such as pasture management and different fencing techniques with fellow farmers, said Ron Chamberlain, CCA's president.
The structure of the CCA meetings hasn't changed since its founding.
Bowers said the association met for supper meetings that featured a speaker who would share information on the cattle industry, agricultural law and techniques to help raise the animals.
"We had a lot of speakers from the University of Georgia," he said.
The meetings still feature a meal and a guest speaking on a subject relevant to the cattle industry, according to Chamberlain. A recent speaker gave a demonstration on birthing a calf and the problems that could arise.
Community and Recruitment
Cline said in addition to helping farmers, the CCA plays an active role in the community by offering college scholarships and supporting other local organizations.
The CCA raises money through its annual rodeo in May, which raised $92,000 in two days, according to Chamberlain.
The revenue gained from the rodeo must be spent, according to CCA bylaws, said Cline.
"The funds we amass, we redistribute back into the community," he said. "There's a large number of different types of projects that we put the money back into."
According to Cline, the money is used to fund 12 scholarships given out by the CCA each year to high school students, provide monetary donations to the One Roof food pantry and given to the Coweta County 4-H program.
"All of that is just the rodeo," he said.
A student does not need to be interested in agriculture to be eligible for a CCA scholarship, although several of the recipients have shown an interest in the subject, said Cline.
The average age of farmers is 60, said Cline, and he hopes a general interest in agriculture is something the association can foster.
"We'll sponsor a young person to be a part of our association. We're going to have to get people interested at an early age," Cline said. "Recruitment and retention is always an issue here. To stay at equilibrium, you have to bring younger people in. Once we get people in, they generally stay."
Cline said the north and east end of the county used to be dairy areas but are now subdivisions.
"The western and southern ends are still agriculture, and as long as we have young people coming in the program I think we can sustain that," he said.
Bowers said Coweta County has changed over the CCA's 70 years. The agriculture in the county was dominated by cotton and peach orchards, but after three years of late frost the peach orchards closed, and cotton sales dropped.
There used to be 20 commercial peach orchards in Coweta County, he said, until the farmers switched to cattle and pastures.
"There's no cotton growing now. There are no peach orchards. It changed to cattle and pastures," Bowers said. "Coweta County back in the '40s – just a rural agricultural county – has changed to a commercial county today. Now people come from LaGrange, Atlanta and all around to shop in Newnan with all the shopping centers and stores we got. Out there, where the Toyota dealership is, all of that was a peach orchard."
With the lifestyle of the county continuously changing, Chamberlain said he hopes the CCA continues to serve the members of the Coweta agricultural community.
"This county, like many others, is succumbing to urban development, but there's always going to be a need for others in the agricultural industry," he said. "The food has to come from somewhere and somebody has to do it."